Contents: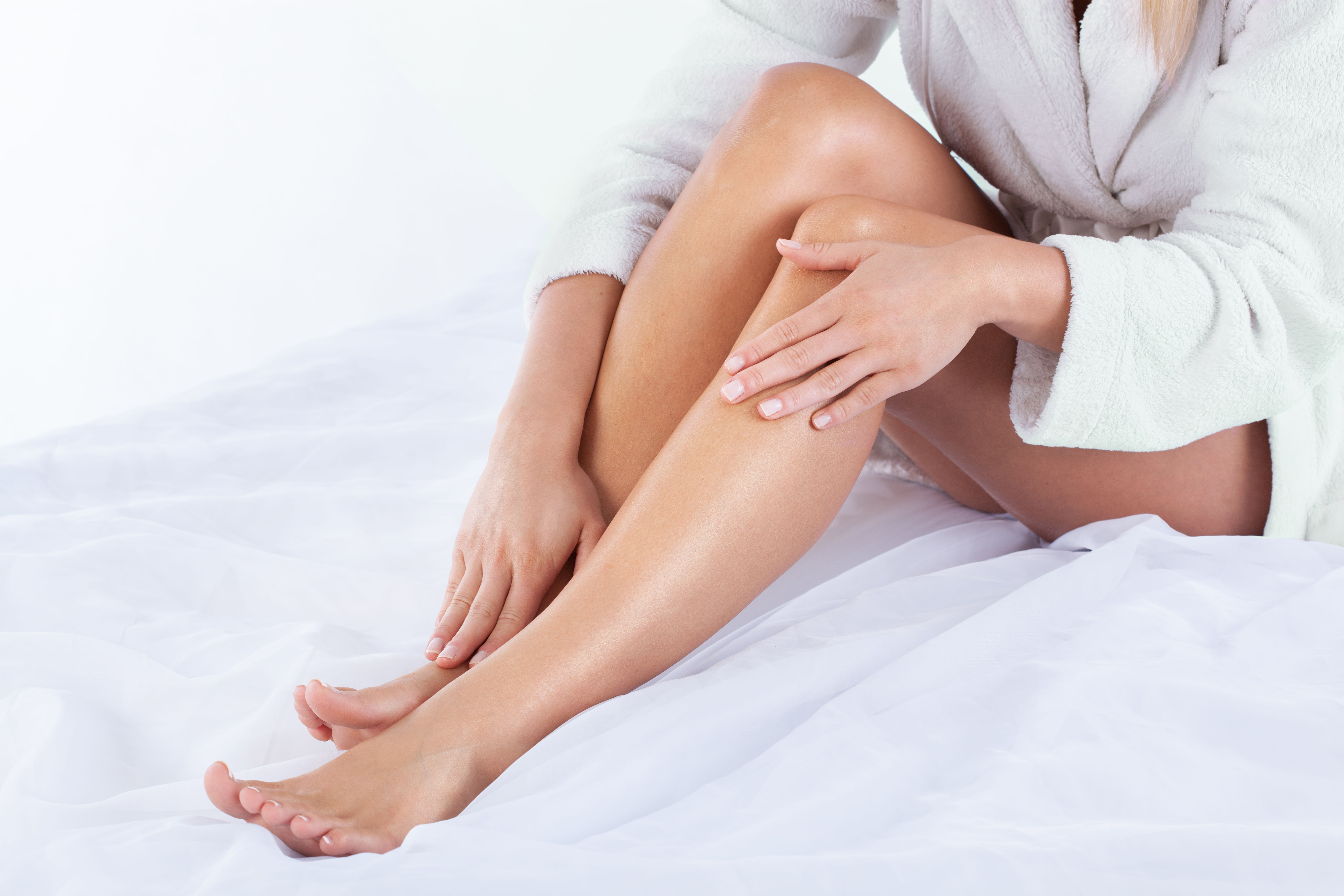 Do you shy away from wearing your favourite sleeveless dress so it won't show the dry patches on your skin? Let's be honest, flaky and dry skin is unsightly and certainly not good for your skin health. The path to achieving soft and supple skin leads through proper replenishment and hydration.
If you want to flaunt skin that does not feel rough and dull, you will need to moisturize it regularly. But choosing a body lotion or moisturizer cream that suits your skin and does not leave it feeling slippery and greasy can be quite a bit of a hassle.
To help you choose your right pick, here is a compilation of the best moisturizer for face and body lotion for dry skin –
The Good Vibes Brightening Body Lotion – Liquorice tops our list of body lotions for dry skin. Enriched in liquorice extracts, the moisturizer comes in a 200 ml bottle. Its hydrating formula nourishes dull, dehydrated and damaged skin from within while leaving it soft and smooth.
Irrespective of your skin type, the non-greasy body lotion is suited for everyone. If you're someone who has to spend hours outdoors, then Good Vibes Brightening Body Lotion – Liquorice is just the right product for you. Its skin-brightening formula works to remove suntan and fade scars and blemishes, thus improving your skin tone and leaving you with youthful skin.
Second, on the list of best body moisturizers for dry skin, we have the Vaseline Intensive Care Deep Restore Body Lotion. Infused with rich soya and glycerine, the body lotion keeps your skin healthy and glowing naturally. The healing microdroplets of Vaseline jelly help to lock in the moisture, thus restoring the essential moisture your skin needs to stay nourished and radiant at all times.
The best part is that the quick-absorbing formula does not leave your skin feeling slimy or greasy after using the product. The Vaseline Intensive Care Deep Restore Body Lotion has a rich and pleasant fragrance that leaves you feeling fresh and confident all through the day.
If you are looking for a moisturizer for regular use, look no further. Apply a tiny amount of the Nivea Soft Aloe Moisturising Cream( 100 ml) on dry skin, and you are all set for the day. The body lotion comes with a deeply nourishing serum that blends smoothly with your skin.
Formulated with aloe vera extracts, the cream moisturizes the skin from within and leaves it soft and supple. And here's the good news – you need not apply the lotion every 2-3 hours because a single application of this product keeps your skin moisturized for up to 48 hours! Another body lotion suitable for dry skin is the Nivea Soft Light Moisturising Cream - Berry Blossom (50 ml), which comes with active ingredients, jojoba extracts and vitamin E. Try the best Nivea Products for your skincare regime today!
With the Dove light hydration Body Lotion, give your skin the essential oils and nutrients it deserves. Tested by dermatologists and recommended by skin experts, this is one of the best body moisturizers for dry skin.
Its glycerine content repairs, rehydrates, and deep-conditions flaky, parched skin from within to generate natural moisture. Besides, the lightweight, non-greasy body formula allows the lotion to get absorbed instantly so your skin does not feel too oily and sticky.
This lightweight moisturizing lotion infused with the goodness of green tea oil is the best bet for those with dry skin. In addition to these, the body lotion contains a dozen other rich emollients that provide your skin with just the right amount of face moisturizer cream and leave it with a mattifying effect.
Besides, Plum Green Tea Mattifying Moisturizer (50 ml) promises to restore the lost glow and radiance to your skin while nourishing it. Just apply a coin-sized amount of the lotion on your arms, legs, neck, back, and ankles, and see it work magic on dry skin. Shop plum skincare products @Purplle.com
Say goodbye to rough and dry skin this season with Ponds Light Moisturizer. Its unique formula enriched with Triple vitamins – B3, C, and E – seeps into the deeper layers of your skin to repair damaged skin cells and leaves it three times moisturized.
And skin nourishment is not just the only reason to love this product – the Ponds Triple Vitamin Moisturizing Lotion works well as a sunscreen with SPF15 that helps lighten your skin tone by reducing dark spots and patches, particularly on the arms, neck, and back.
The moisturizer hydrates dry skin from within and leaves it feeling feather soft and radiant. Apply a small amount of the moisturizer with fingertips and massage onto dry skin until it gets absorbed completely.
This non-sticky body lotion finds a place in the list of best body moisturizer for dry skin – and for all the right reasons! The Kaya White Protect Body Lotion is a unique 3-in-1 moisturizer that deep-nourishes the skin to prevent dryness and flakiness.
The body lotion contains extracts of Imperita cylindrical that provides long-lasting hydration to the skin, and Niacinamide, a skin-brightening agent that helps lighten your complexion and leaves with your skin with an even tone.
Furthermore, the moisturizer comes packed with the goodness of sunscreen with an SPF 13 to protect your delicate skin against the harsh UV rays.
If you are looking for a moisturizer that stays on for a prolonged time, say hello to the Biotique Morning Nectar Visibly Flawless Skin Moisturizer. Packed with the goodness of methi, honey, aloe vera, and wheat germ oil, this gentle body lotion is the best fit for people with extremely dry skin.
Dry skin lacks moisture – and honey has humectants that help to seal moisture, making your skin supple and soft. Wheat germ, on the other hand, is a powerhouse of antioxidants, folic acid, and vitamins E and B6, which helps to revitalize the skin and treat flaky, dry skin. The antioxidants and enzymes in aloe vera nourishes, hydrates, and moisturizes skin while removing suntan.
Packed with the goodness of cucumber and Aloe Vera, the Lotus Herbals Aloe Soft Daily Body Lotion with SPF 20 is a non-greasy, refreshing body lotion, particularly suitable for dry and cracked skin. Cucumber is rich in vitamin C and antioxidants, which in combination, work to hydrate your skin while fending off dark patches and wrinkles. Aloe Vera extracts, on the other side, moisturize dry skin without giving it a greasy feel.
The naturally soothing properties of both cucumber and Aloe Vera help to prevent skin rashes and infections in people with excessively dry skin. What's more to love about the product? The one-of-a-kind body lotion helps in pigmentation, skin lightening, and tightening the open pores, thus leaving you with an even tone and complexion.
One of the leading domestic brands in skincare and healthcare, VLCC products has made its place on the list of best body moisturizers for dry skin with the launch of the VLCC Almond Honey Deep Nourishing & Skin Brightening Body Lotion.
Infused with honey and almond oil, and enriched with the extracts of Aloe Vera, fenugreek, and wheat germ, the product provides your skin with all the nourishment it needs to retain its softness. The lightweight, non-greasy body lotion comes with an SPF 15 to guard you against the UVA and UVB rays, thus preventing premature ageing and skin darkening.
Why is moisturizing your skin important?
Our skin is the largest organ in the body and needs utmost care to stay healthy and young. The skin on your arms, neck, and back is sensitive to environmental changes and so, sheds cells more rapidly than any other area on your body. Therefore, these areas need moisture to repair itself.
But if you haven't been doing it so far, here are some reasons why you must start moisturizing your skin regularly –
Hydrates and revitalizes the skin, especially if you have dry, flaky skin.

Helps balance the skin's natural oil production.

Helps to fade dark spots, blemishes, and scars.

Helps to fight signs of ageing – fine lines and wrinkles.

Tightens the skin, giving it a firmer, toned appearance.
Moisturizing the skin should be a part of a daily skincare regime for all skin types. For beautiful, glowing skin, it is extremely essential that you apply moisturizer to replenish it after cleansing and toning.
Things to keep in mind when moisturizing dry skin
Now that you know why moisturizing is essential for healthy skin, here are some quick tips on how to keep your skin moisturized when you have very dry skin –
Avoid taking hot showers/steam baths.

Don't rub your skin frantically after a shower, pat dry instead.

Use mild soaps and shower gel when bathing.

Always be sure to use a mild body lotion or moisturizer after bath.

Always wear sunscreen before stepping out.

Drink lots of water to stay hydrated.
Dry, flaky skin has its own problems – not only does your skin appear dull and scaly, but it also leaves you facing a myriad of skin problems. And by ignoring the importance of moisturizing, you are only depriving your skin of all the nourishment and adding to your misery with unsightly dark patches, suntan and wrinkles. Read here how moisturizers do not cause acne.
With numerous products available in the market, you can look up these best body lotions for dry skin to ensure that your skin stays healthy and never loses its natural glow.