Contents:
We know that there are three main skin types which are oily, dry & sensitive skin. Many people buy different skin products without knowing their skin types and it results in irritation and skin complications. This means you can't buy any skini product which fancies you. You will always have to make an informed decision.
Before we go into the best serum for oily, dry and sensitive skin, let us first understand a thing or two about serum and skin types. So, why a serum? Why not a moisturizer? Because, the best skin serum is a moisturizer, nourisher and rejuvenator all wrapped in one. If you apply a serum before going to bed, it will work its charm overnight so that you can wake up with refreshed, well-nourished and supple skin in the morning that shows no signs of weariness, damage or hyper-pigmentation.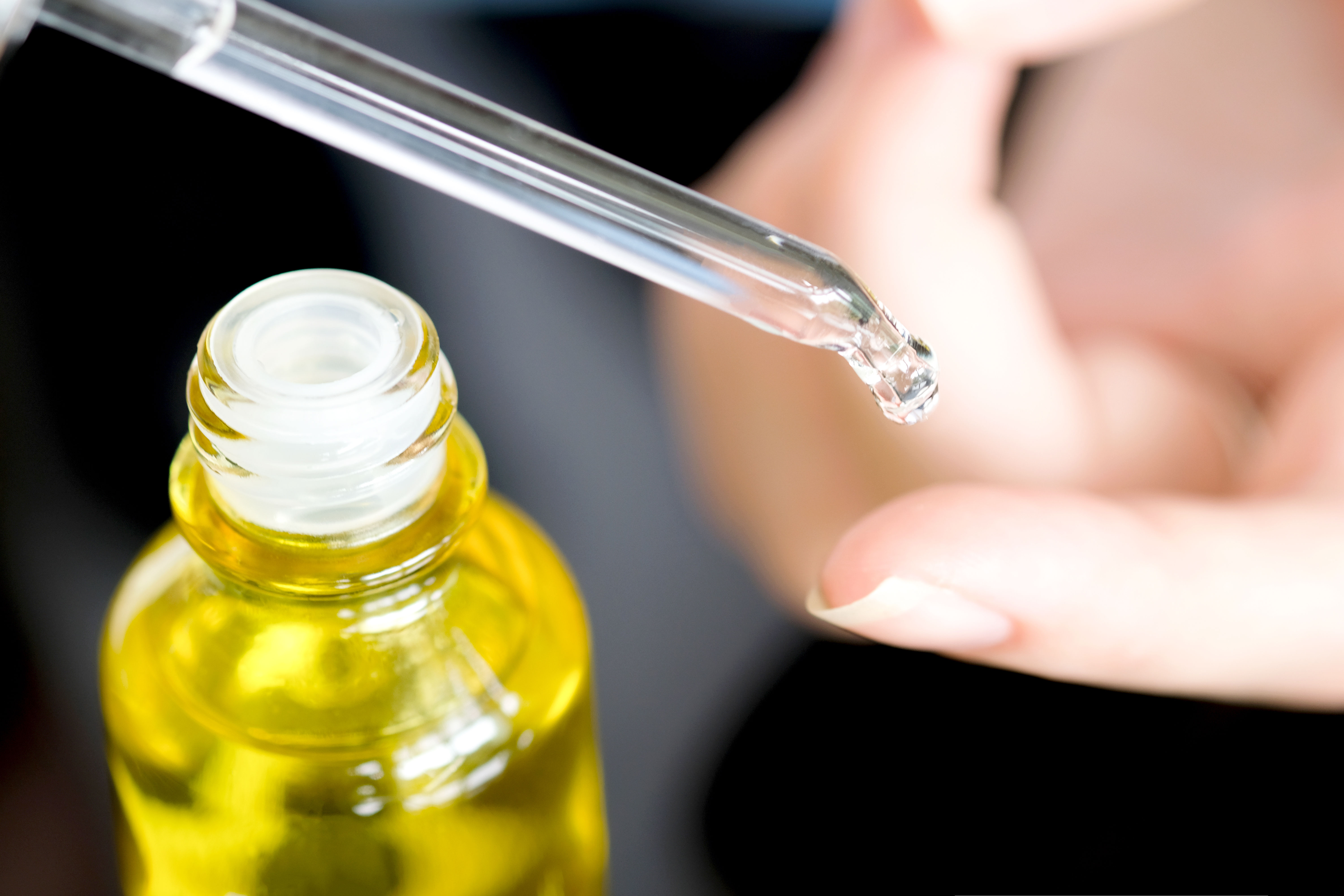 Skin types and their needs
Oily skin produces too much sebum that tends to clog pores and trigger pimples. This skin type needs serum that will soak up the extra sebum and control oil secretion. Serum for oily skin gives a mattified effect. The goal is to prevent pimple outbreak while nourishing the skin.
On the other end of the spectrum is dry skin that tends to flake. Since their skin does not produce enough sebum to hydrate itself, their skin feels itchy, stretched and uncomfortable. The chief requirement from face serum for this skin type is intensive hydration without looking greasy.
And then we have the third category- people with ultra-sensitive skin that tends to break out into allergies and rashes. Sensitive skin is delicate and it needs a face serum that is gentle on the skin.
Serum for oily, dry and sensitive skin
Now let's get down to business. Here is a list of products that will suit different skin types.
Serum for oily skin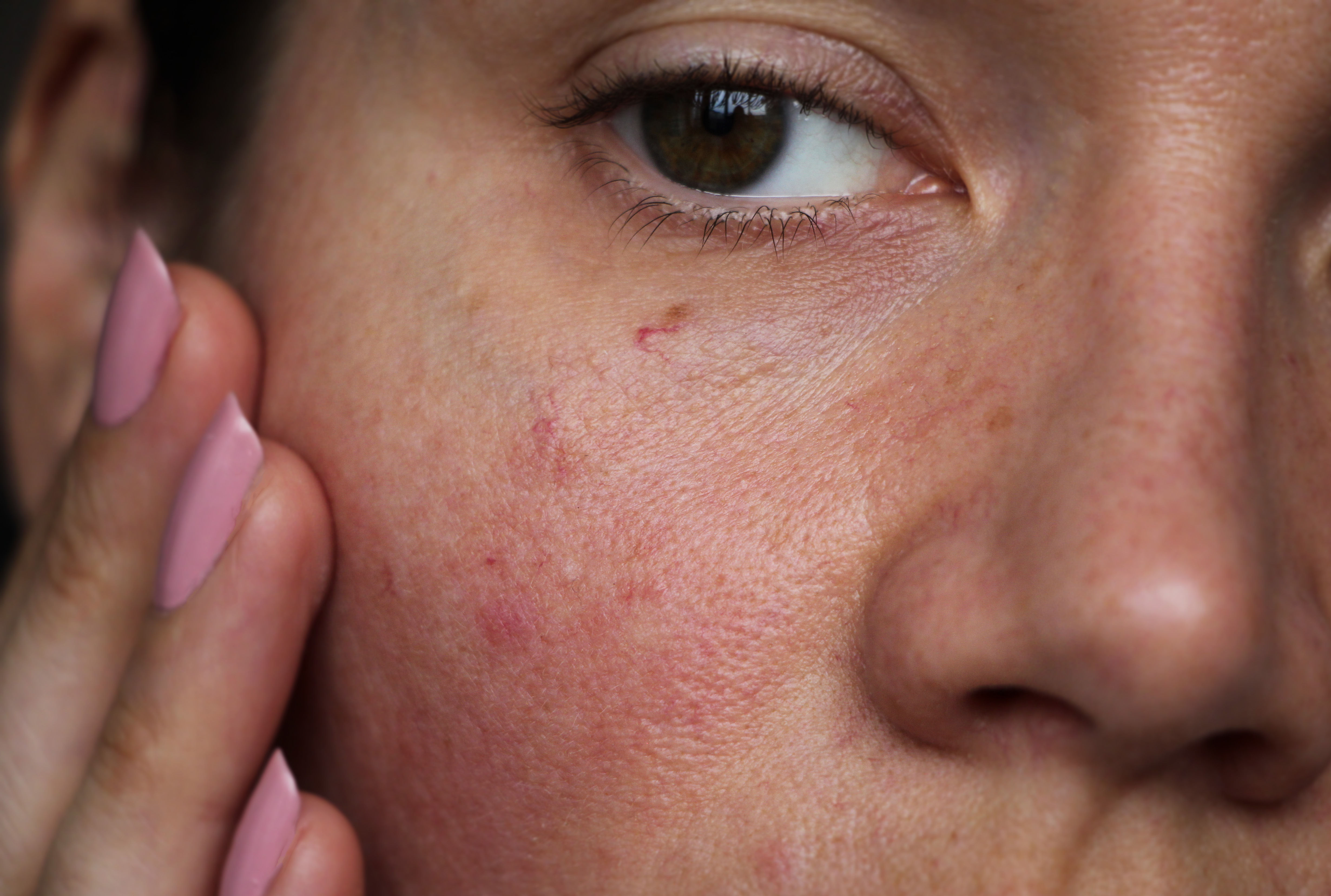 Here are a few brands and their products that have crafted terrific face serums for oily skin.
1. Biotique Bio Dandelion Visibly Ageless Serum
This serum is one of our favourite products in our list of the best serum for oily skin. Biotique Bio Dandelion Visibly Ageless Serum is infused with extracts of dandelion and nutmeg oil. The serum contains vital minerals that nourish the skin and imparts a glow of health to your face. Shop biotique products online @Purplle.
How does dandelion help your skin? It can absorb excess oil from your face and shrink your pores. With this serum, you can achieve skin that is the perfect balance of matte and hydrated.
2. mCaffeine Naked and Raw Coffee Face Serum
This FDA approved serum is one of the favourite face serums for oily skin across the world for people who need relief from acne and pimples triggered by their oily skin. The caffeine extracts of mCaffeine Naked and Raw Coffee Face Serum regulate oil production and tone your skin naturally. Hyaluronic acid and Vitamin E act as powerful antioxidants that prevent cell damage and protect your skin from the harsh rays of the sun. Check out the benefits of hyaluronic acid in your skincare routine!
This serum will moisturize and nourish your face. Since it contains extracts of water lily, you can say goodbye to hyper pigmentation and hello to flawless skin. In other words, mCaffeine Naked and Raw Coffee Face Serum will see to all your skincare needs.
3. L'Oreal Paris Hydrafresh Deep Boosting Essence
This serum for oily skin has a water-like consistency that sits lightly on the skin. It settles into your skin within a minute and immediately mattifies it. It is loaded with nutrients that repair skin damage, prevents oxidative stress and boosts the ability of your skin to repel bacterial attacks. That is why, you will witness fewer cases of pimples, acne and even your suntan will disappear soon. When you apply it, within minutes your skin will feel softer and more rejuvenated.
4. Aviance white intense radiance revive advanced serum
This is a deep impact face serum for oily skin. It goes right into your cells to repair them with a dose of antioxidants and it ensures that your glow is not just skin deep but the radiance comes from the fact that all layers of your skin are healthy and nourished.
5. Plum Green Tea Skin Clarifying Concentrate
Plum is a brand that has become a hit among the youth of the nation, and true to its reputation, it has delivered a perfect serum for oily skin. Since oily skin is prone to a number of problems, Plum Green Tea Skin Clarifying Concentrate cleans up your skin, absorbs extra oil and hydrates your skin. It prevents the breakout of new pimples and removes acne scars and hyper-pigmentation. To cap it all, this serum also acts as an exfoliant and removes all the stubborn dirt and grime to give you a clear and fresh complexion.
[READ ALSO: How To Choose The Right Serum For Your Skin Type]
Serum for dry skin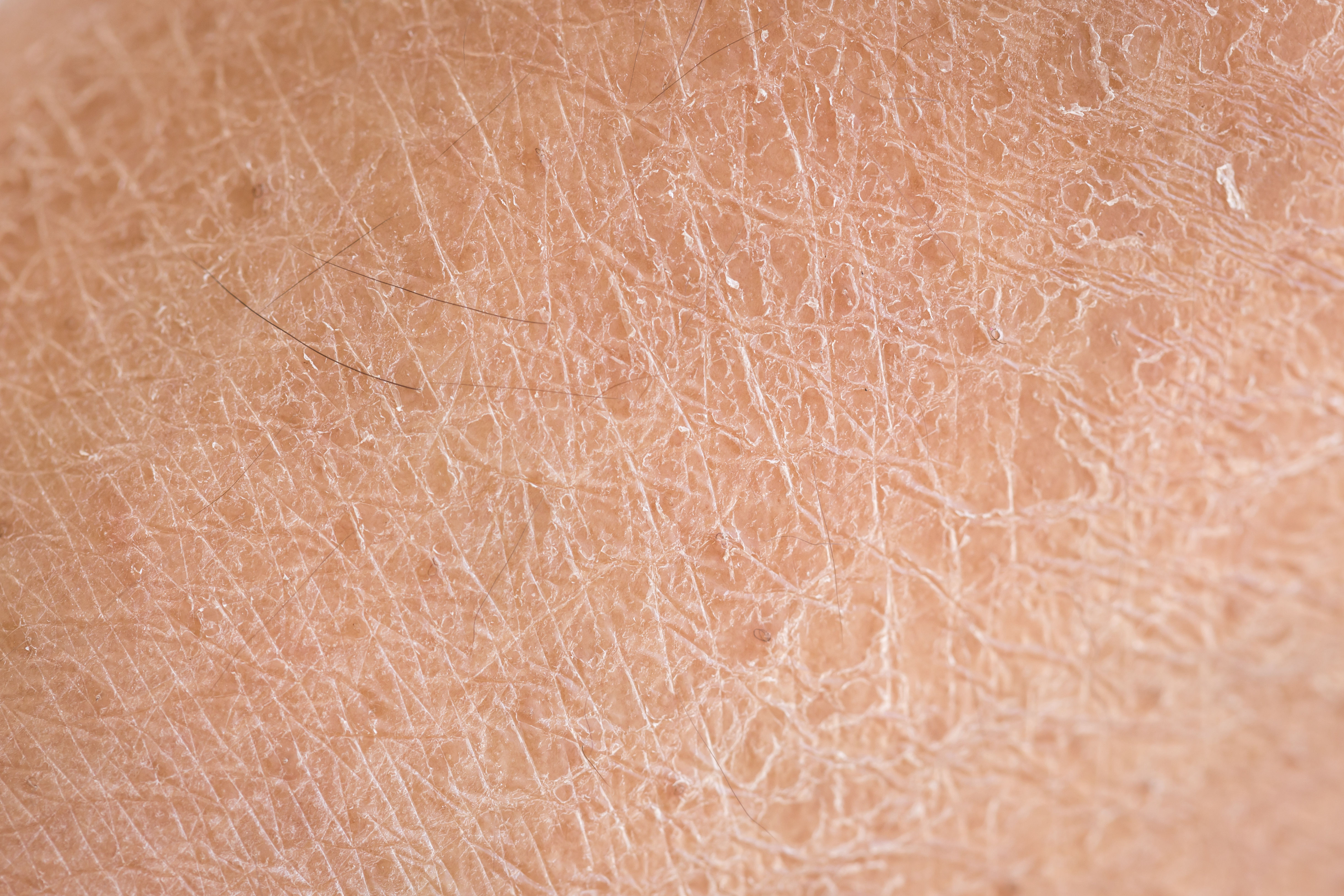 Here are a few brands you can look into because they have formulated the best serums for dry skin.
1. Khadi Global Natural Hyaluronic Serum
This serum for dry skin is made entirely from natural products and you can apply it every day without having to worry about skin damage due to exposure to chemicals. Khadi serum is best applied at night. It prevents the loss of natural skin oils. Hyaluronic acid replenishes the oils that your skin loses as you grow older. And this prevents the onset of loose skin, fine lines and wrinkles. The serum is non-greasy and has a light texture so that it does not sit heavily on your skin.
2. Good Vibes Skin Glow Serum - Vitamin C & Vitamin B3
Dry skin tends to get damaged easily. That is why serum for dry skin should be extra nourishing. Good Vibes Skin Glow Serum is fortified with Vitamin C and Vitamin B3- two ingredients that are famous for their ability to rejuvenate skin and impart a natural glow to it. The serum will hydrate your skin without making it look greasy.
Vitamin C will increase your immunity so that your skin becomes resistant to damages caused by free radicals. This vitamin also triggers the production of collagen- the substance that keeps your skin elastic and supple. Vitamin B12 removes all signs of ageing like wrinkles, saggy skin and uneven skin tone.
3. Lakme Youth Infinity Skin firming Serum
This serum for dry skin comes from one of India's oldest and most trusted brands and works wonders to curb the problems that come with oily skin. It mattifies the skin instantly and yet keeps it hydrated for hours. Thorough hydration ensures that wrinkles and fine lines do not crop up and your skin retains its firmness and elasticity. That is why Lakme Youth Infinity promises to help you retain your youthful looks.
4. Good Vibes Skin Brightening Facial Oil - Almond
If you are looking for the best serums for dry skin, you can't miss Good Vibes Skin Brightening Facial Oil- Almond. Dry skin tends to look patchy and lifeless which is why this serum was created to infuse your skin with a lively vitality. It makes your skin strong and resilient and prevents the damages that come with ageing. It fades out tan and blemishes as well as dark circles.
5. Mountainor Vitamin C Agelock Facial Serum
This serum for dry skin provides extensive care for your face. By stimulating collagen production, it slows down the ageing of your skin and keeps it supple and bouncy. Hyaluronic acid offers round-the-clock hydration so that your skin does not feel flakey. It reduces inflammation and provides protection from the UV rays of the sun. Vitamins C and E make puffiness under the eyes subside and remove wrinkles and fine lines.
Serums for sensitive skin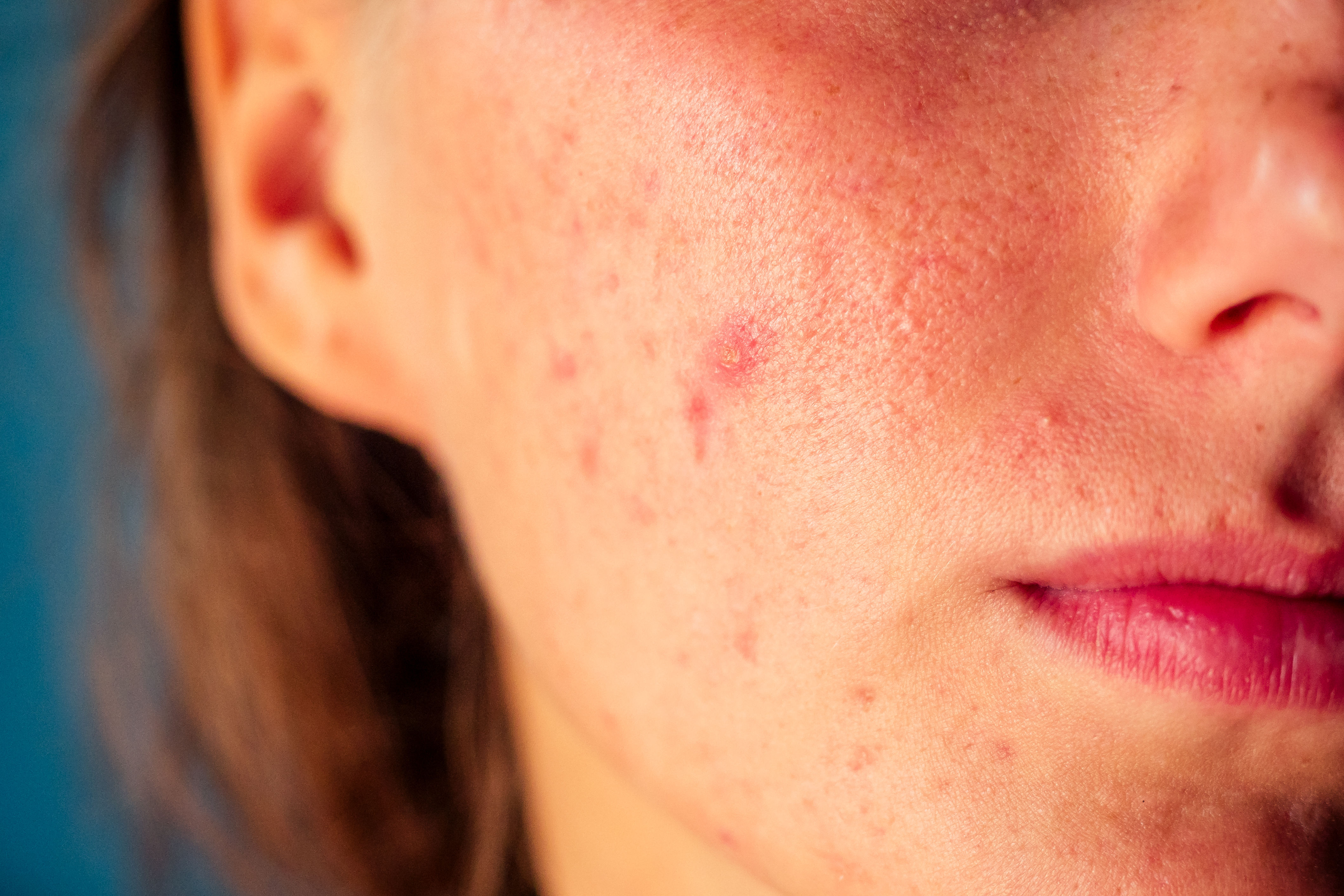 All those people whose skins are hyper-sensitive have to be careful about the products they use because the contents could trigger an unpleasant reaction. Before you apply a new serum to your face, test it on your arm first. If you see any signs of an allergic reaction, don't use that product.
But here are a few serums for sensitive skin -
1. Optimum Organics Pure Vitamin C Serum
The reason this is one of our most trusted serums for sensitive skin is that it is made from pure and unadulterated oils. Every ingredient in it is completely natural. But it does the job of any regular serum. It hydrates the skin, fades scars and blotches and makes your skin smooth and youthful.
The serum's non-greasy formula does not leave greasy streaks on your face and it certainly keeps your pores clean.
2. Himalayan Organics Vitamin C Serum for face Capture Youth with Hyaluronic Acid and Vitamin E
Himalaya Organics churns out natural products that suit sensitive skin to the tee. And this brand has come up with a brilliant serum for sensitive skin by drawing in the goodness of all-natural ingredients. This serum creates a protective wall around your delicate skin. Extracts of botanical hyaluronic acid and Vitamin c keep not just the surface of your skin, but all its layers healthy and hydrated.
It's natural antioxidants and Vitamin E initiate greater collagen production so that your skin never loses is youthful vigour. Despite so many features, Himalaya's serum is extremely tender and gentle on your skin.
3. Good Vibes Skin Hydrating Facial Oil - Kukui Nut
Good Vibes Skin Hydrating Facial Oil- Kukui Nut serum for sensitive skin has a formula that hydrates without triggering the slightest agitation. It provides deep-nourishment and extensive hydration. Kukui nut extracts calm the muscles of your face and make your skin soft and firm.
This serum from Good Vibes helps fight off bacteria that cause pimples and evens out your skin tone.
4. Khadi Mauri Herbal Vitamin C Face Serum with Hyaluronic Acid & Chamomile
Khadi is another brand that produces entirely natural products and that is why you can trust this serum for sensitive skin. Hyaluronic acid provides your skin with just the right amount of moisturization without making your face feel suffocated under layers of greasiness. Vitamin C prevents damage to skin cells (caused by both oxidative stress and ageing). And that is why your wrinkles and fine lines will start disappearing and new ones won't show up.
Chamomile extracts give you flawless complexion by getting rid of acne marks and making your tan fade away.
5. Lotus Professional Phyto Rx Whitening and Brightening Serum
Your key to vibrant and clear skin is this serum for sensitive skin from Lotus Herbals. Thanks to the extracts of amla and punarnava root, this serum is rich in antioxidants that can fight skin damage and slow down ageing of the skin. You can bid adieu to lines and wrinkles, uneven skin tone and welcome refreshed and flawless skin. Its light and chemical-free formula blends into your skin like a dream and does not irritate your hyper-sensitive skin.
Now that you know more about which serums you need based on your skin type, you can make the right decision. Stick to a particular brand and don't shift your allegiance to another brand, especially if you have sensitive skin. Your skin may not be able to handle the new composition or ingredients.