Contents: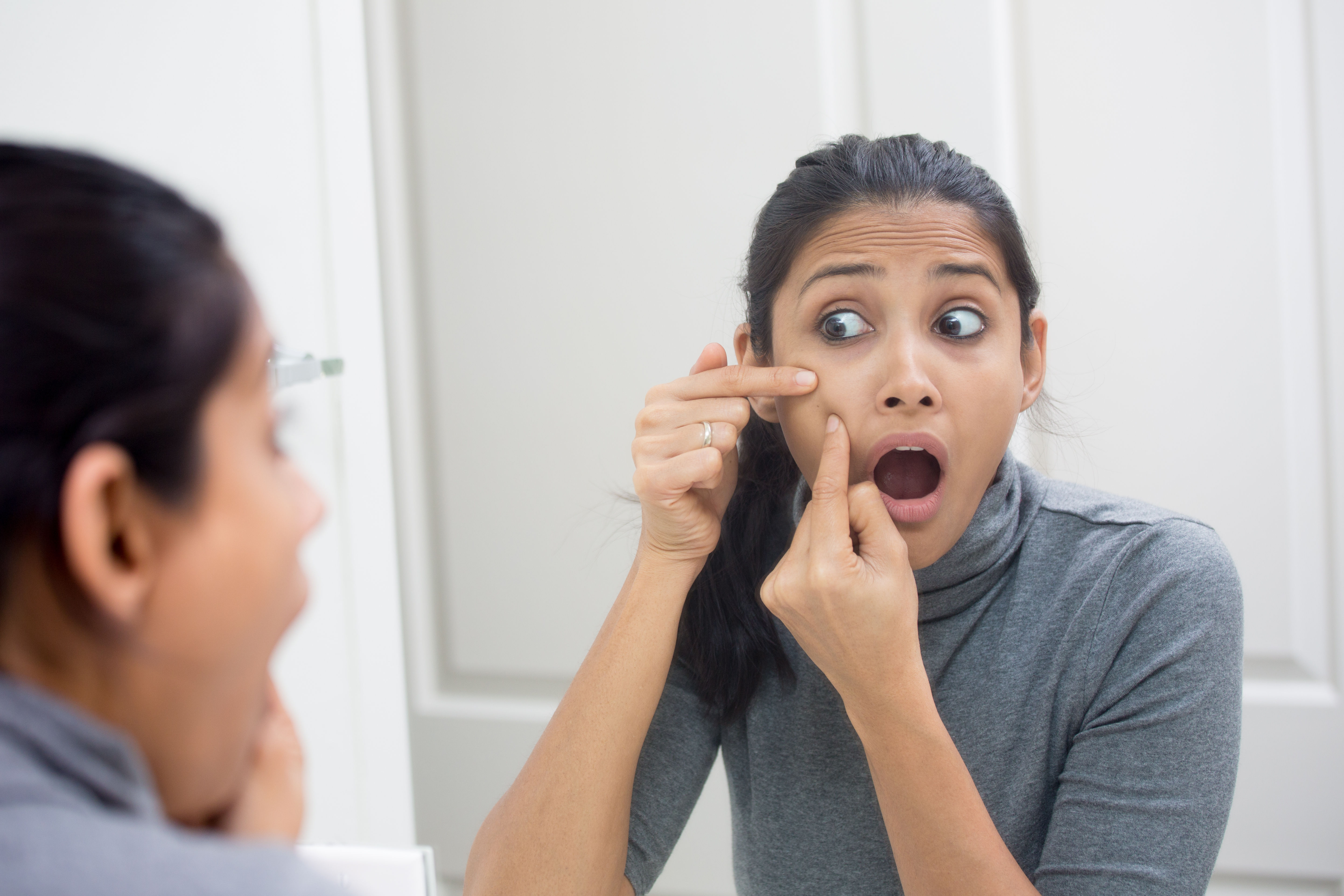 In this article, we will discuss whiteheads- what they are and the best home remedies for whiteheads. Many people get whiteheads more often than other common problems like acne. If you are one of them, don't worry, there are easy ways to get rid of these skin blemishes.
What are whiteheads?

We have a gland called as sebaceous gland which secretes oily substance which keeps our skin moisturized. Every pore in our skin consists of this gland & our skin has innumerable pores. With this gland there's a hair follicle in each pore.
Now if you skin produces too much sebam and if too much dirt accumulates in your pores, then dead skin cells, sebum, dirt and hair follicle produce a 'plug' in the pore. This clogs up it up. Bacteria too begin to develop slowly in the blocked pore. Naturally, your body sends immunity cells to these sites to destroy the bacteria and a war rages between them. This causes a slight inflammation that is the same colour as your skin or may look white or pale. These bumps are called whiteheads. Whiteheads are not painful. Nor do they look livid like pimples. They may show up as a solitary bump or as a cluster of them.
10 Home remedies for whiteheads
The things you need to banish whiteheads for good are all around you in your home. Without further ado, here are some sure-fire home remedies for whiteheads.
1. Aloe Vera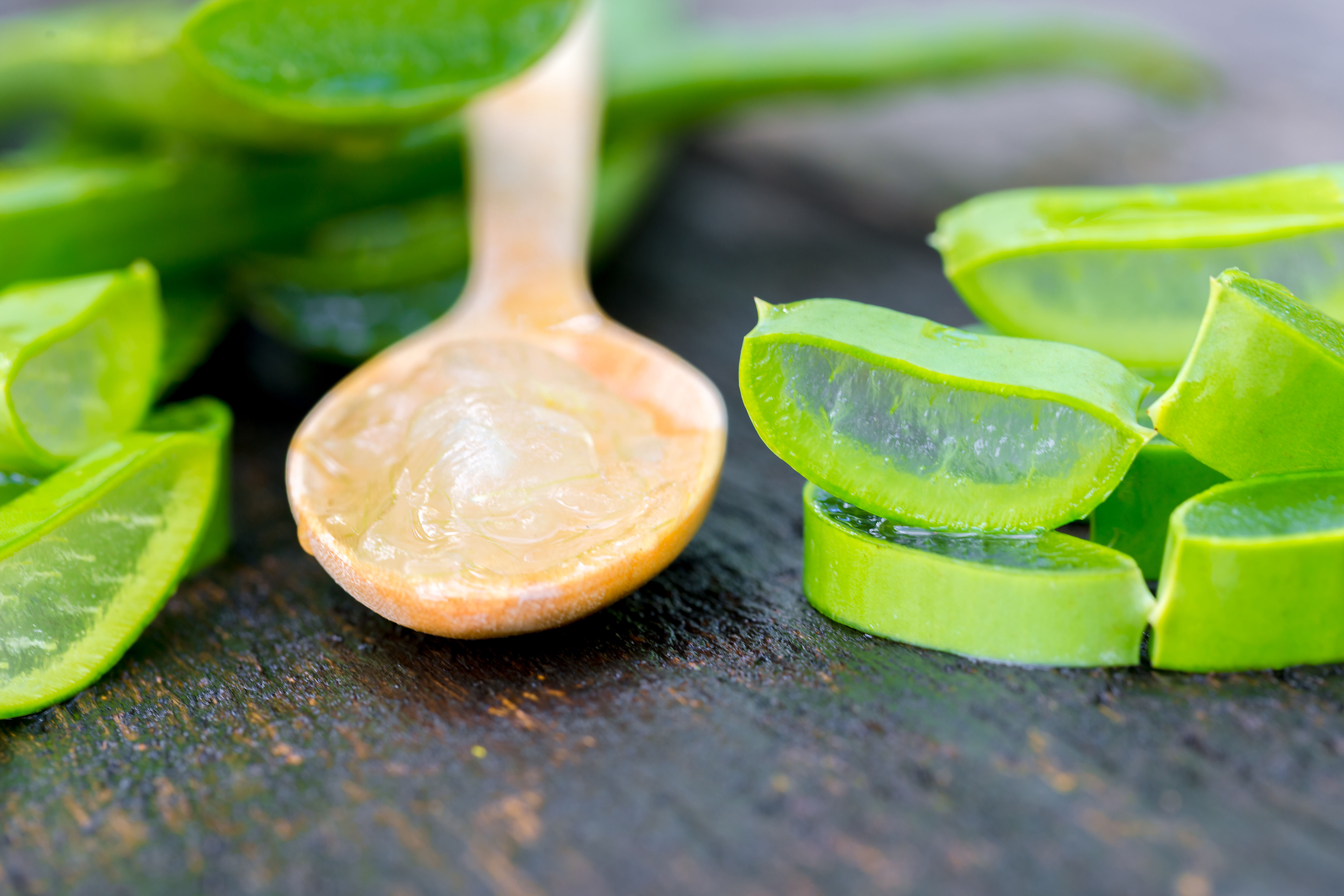 Ayurveda swears by aloe vera. You simply can't go wrong with it. Turns out, it is one of the best natural remedies for whiteheads. Aloe Vera is famous for its ability to kill resilient bacteria. If the bacteria are quickly finished off, your immunity cells can go back and your inflammation will subside.
It is best to procure aloe vera gel from a plant. If possible, keep one in your home. Or you can always purchase a tub of aloe vera gel from a pharmacy or online.
Aloe vera will also give you supple and glowing skin.
How to use aloe vera
Apply a generous coat of aloe vera gel on your face and keep it there. It will sink into your skin. Repeat the process twice a day.
Honey has potent anti-microbial, anti-fungal and anti-bacterial properties, which make it one of the best home remedies for whiteheads. That means honey can kill those awful whitehead-causing bacteria on your skin. Honey can also fight inflammation so those ugly bumps will be gone in no time.
How do you apply honey?
To ensure that honey yields quick results, simply heat a teaspoon of honey for 15 seconds. Test with your fingers if the temperature of the honey is lukewarm and apply it evenly over your face. Heated honey is less dense and will quickly seep into your skin and start killing the bacteria.
3. Apple cider vinegar
Because of its acidic nature (apple cider vinegar is made from apple juice and contains acetic acid), apple cider vinegar acts as an astringent. It can make the whiteheads shrivel up and disappear. It can effectively kill the bacteria that are expanding their colony in your pores. It can also target and subdue inflammation. What makes apple cider vinegar one of those home remedies for whiteheads you can really bet on is its effectiveness in dealing with whiteheads.
How should you apply apple cider vinegar?
Mix 2 teaspoons of apple cider vinegar with 8 ml of warm water and dab it gently to the site where the whiteheads have manifested themselves. You can use a clean cotton ball. Leave it on for 15-20 minutes and then you must wash it off with lukewarm water. Pat your face dry.
4. Lemon juice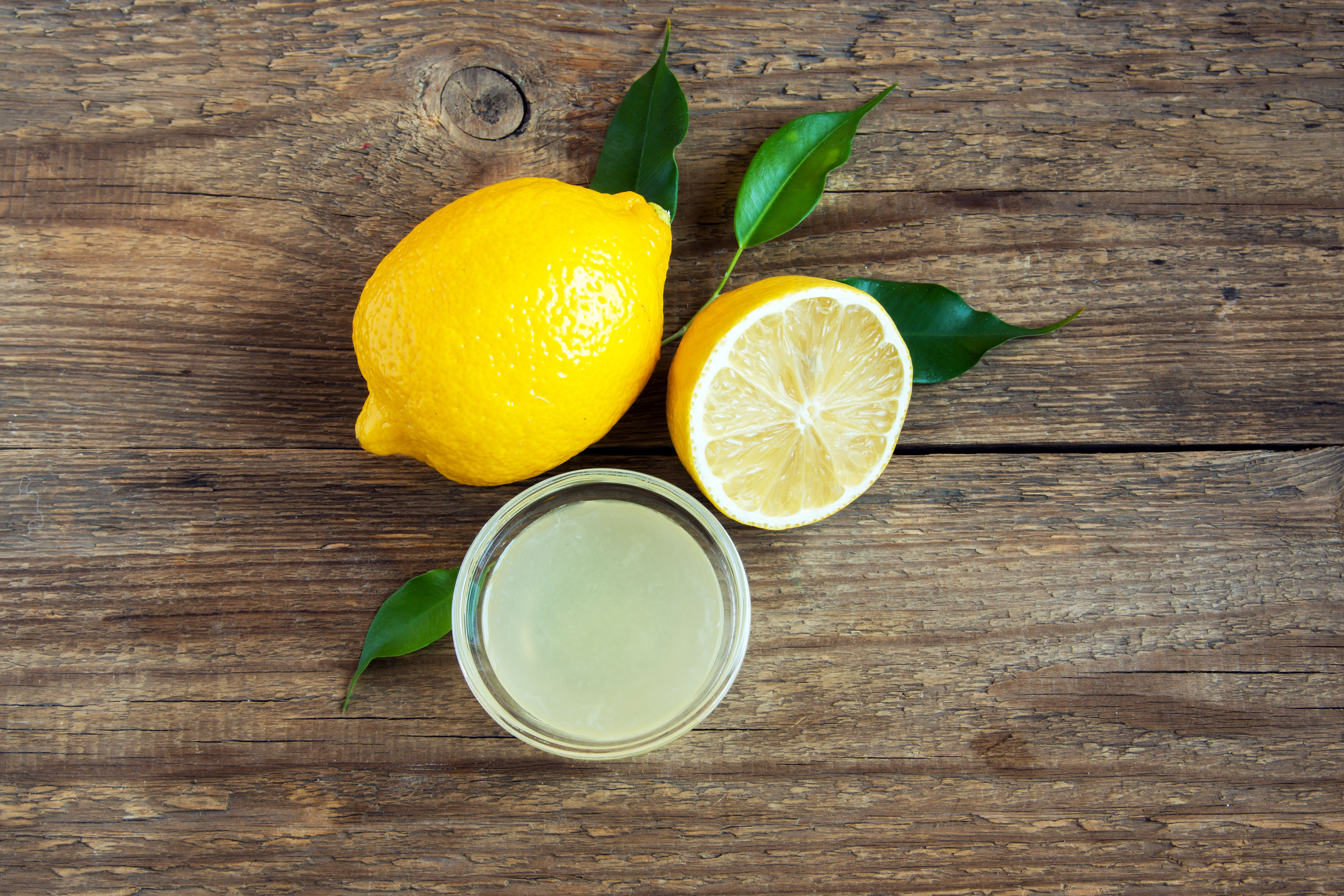 The humble lemon juice is a powerhouse of the antioxidant Vitamin C. It can make your body's immunity stronger so that it can locate and destroy harmful bacteria more effectively. It can halt oxidative stress that has a tendency to damage your skin cells- something that is linked with acne and whiteheads.
Lemon juice can also keep your skin dry. So, if you have excessively oily skin then lemon juice should be your most trusted home remedy for whiteheads because it will mop up the extra oil and won't allow it to accumulate in your pores.
How should you apply lemon juice?
Never apply undiluted lemon juice to your skin. Water it down or mix it with honey before application. If you are using your fingers to apply the lemon juice, clean them first. Or you could always use a cotton pad or ball.
5. Facial steam
A facial steam isn't just good for decongesting blocked noses and sinuses, but they are also a very effective natural remedy for whiteheads. When you steam your face, it induces your clogged pores to dilate and open up. Thus, a steam session can clean up your pores and allow your face to breathe again.
How to give yourself a facial steam
Boil water till it bubbles. Transfer it onto a bowl or a small tumbler. Now bend your head over the tumbler. If possible, cover your head and the tumbler with a big towel. That will prevent the steam from escaping. Now let the steam work its miracle on your skin. It may seem painful but it works wonders for the skin, which is why facial steam is one of the best home remedies for whiteheads.
If you want your whiteheads to disappear on the go, opt for HipHop Cleansing Charcoal Forehead, Nose & Chin Strips.
6. Tea Tree Oil
This essential oil packs a punch with its anti-bacterial and anti-oxidant features. It can hunt down the bacteria that cause whiteheads and eliminate them. Moreover, they boost your immunity so that fewer whiteheads break out in the future.
How should you use tea tree oil?
You can use tea tree oil as a home remedy for whiteheads in a number of ways. Many brands infuse their face washes, cleansers and toners with extracts of tea tree oil. So you can use such products.
Or you can apply tea tree oil topically.
7. Baking soda
Baking soda is not just something you use for baking cookies and cakes, but it can double up as your reliable home remedy for whitehead. It is a terrific exfoliant. It can slough off the dead skin cells and dirt from your skin. Moreover, a baking soda mask will siphon off the extra sebum and dry up your whiteheads to make them disappear. You will be left with clean and glowing skin.
How to make the most of baking soda
Add a teaspoon of baking soda to half a cup of fresh milk and dab it onto your skin. Leave it on until the face pack dries completely after which wash it off with lukewarm water. You can also use
Remember, you should apply this facemask once or twice a month. For best results, use it with Good Vibes Peel Off Mask – Charcoal.
8. Toothpaste
This is probably your least-expected home remedy for whiteheads. Who knew that toothpaste not only promotes oral hygiene but can also give you unblemished skin? Certain ingredients in your toothpaste such as hydrogen peroxide have a drying effect that will make your whiteheads shrink.
Toothpaste is crafted from a formula that is meant to kill bacteria within the oral cavity. But this same property also allows toothpaste to kill whitehead bacteria.
How to use toothpaste
Just apply a tiny dollop of toothpaste to the whiteheads and let it dry. Wipe off with a cotton ball dipped in warm water.
9. Turmeric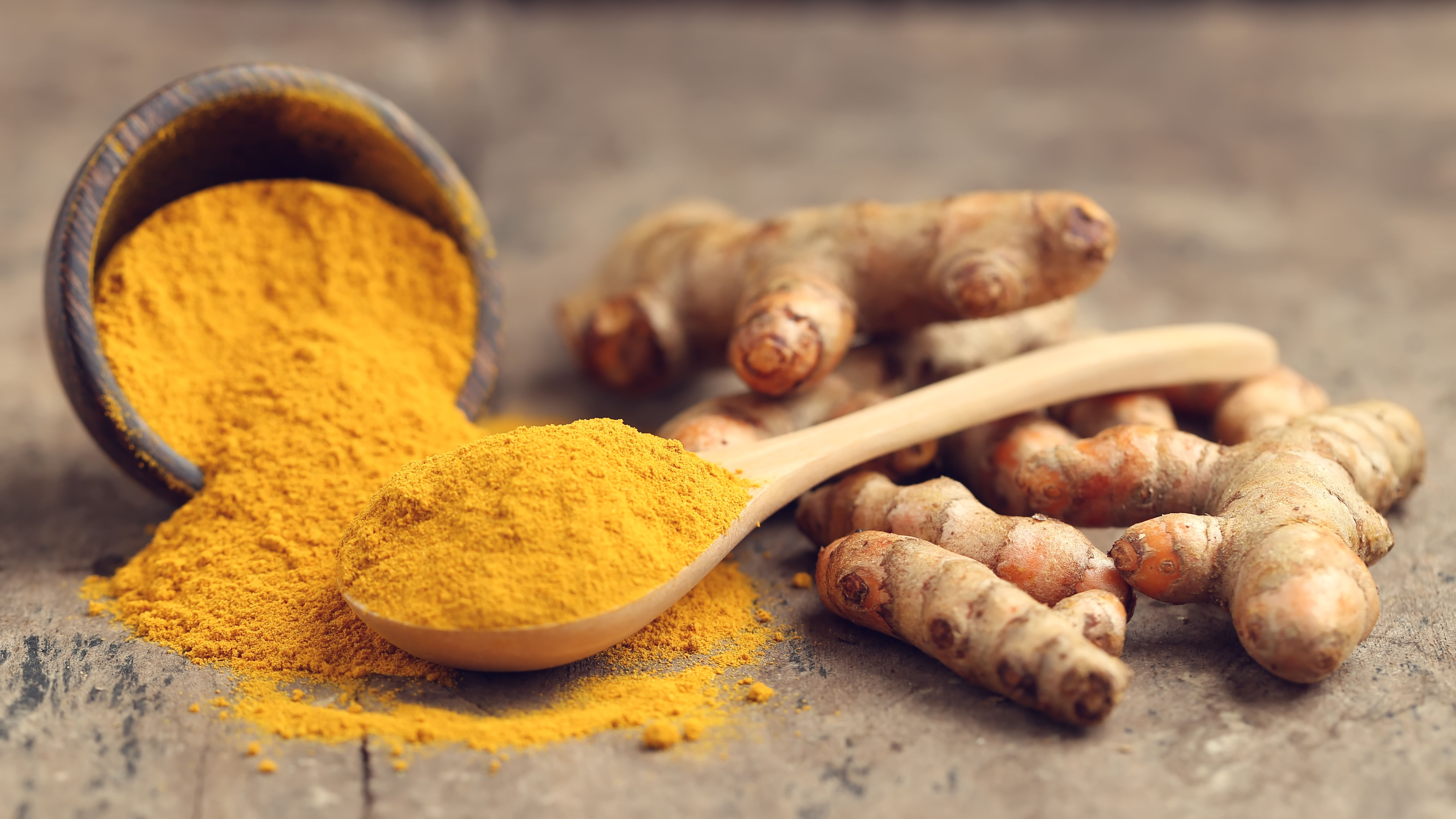 Turmeric can be a solution to a lot of minor illnesses. Turmeric has super-effective antioxidants that immediately ramp up your immunity to kill those bacteria dwelling in your pores. It also acts as an anti-inflammatory agent by virtue of which turmeric can bring down the bumps as well. It also adds a natural glow to your skin.
How to use turmeric
To make a powerful natural remedy for whiteheads, stir in half a teaspoon of honey into a teaspoon of milk and apply it. You could also make a paste with turmeric and honey and apply it on your skin. Wash off after 20 minutes. Want faster results? Use Roop Mantra Haldi Chandan Face Pack.
Scrubbing is a terrific home remedy for whiteheads. That is because it can draw out even the most stubborn dirt and dead cells stuck in your pores. Once the pores are unclogged, the whiteheads will slowly disappear. And you don't even have to invest in an expensive scrub. Just use sugar.
How to use sugar as a scrub
Grind half a teaspoon of sugar into uneven powder. Mix it in a teaspoon of diluted lemon juice. Rub it in circular motions all over your face, focusing on your T-zone (forehead, nose and sides of the nose).
Clinical treatment of whiteheads
If there is a profusion of whiteheads, you may have to see a doctor about it because you will require stronger medicines. In such cases, doctors usually recommend-
1. Retinoid
2. Benzoyl peroxide
3. Salicylic acid
So whiteheads are not something you should worry about too much. Simply incorporate the home remedies for whiteheads that we suggested in your skincare regime and you can achieve that much-coveted glowing skin.