Contents:
4. Jojoba oil.
6. Garlic.
7. Green Tea.
8. Turmeric, ginger and lemon face pack.
9. Coconut oil.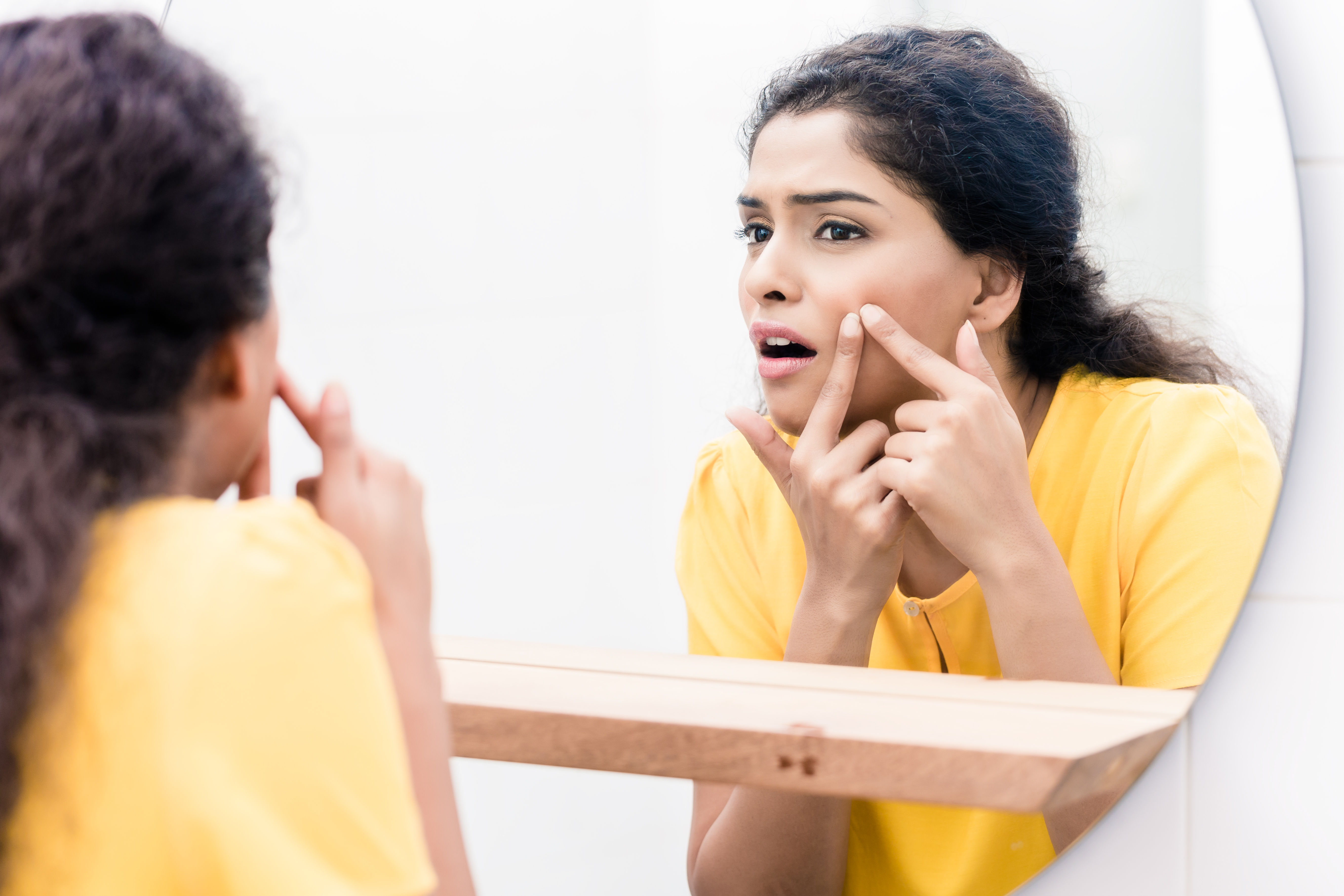 What are Acne & Pimples?
Majority of people are affected by the problems of Acne & pimples in their lifetime. Acnes & pimples do have side effects like irritation & redness on your skin which is due to sebaceous gland which produces sebum. The extra sebum from this gland plugs up your pores which lead to bacteria growth. In reaction to this effect, your white blood cells attack the bacteria causing skin acne & inflammation. The common symptom of this issue is whiteheads & pimples. Also many other factors contribute to this problem like genetics, stress, hormonal change, infection & diet.
Home remedies for acne
Here are some tried and tested home remedies for pimples:
1. Apple cider vinegar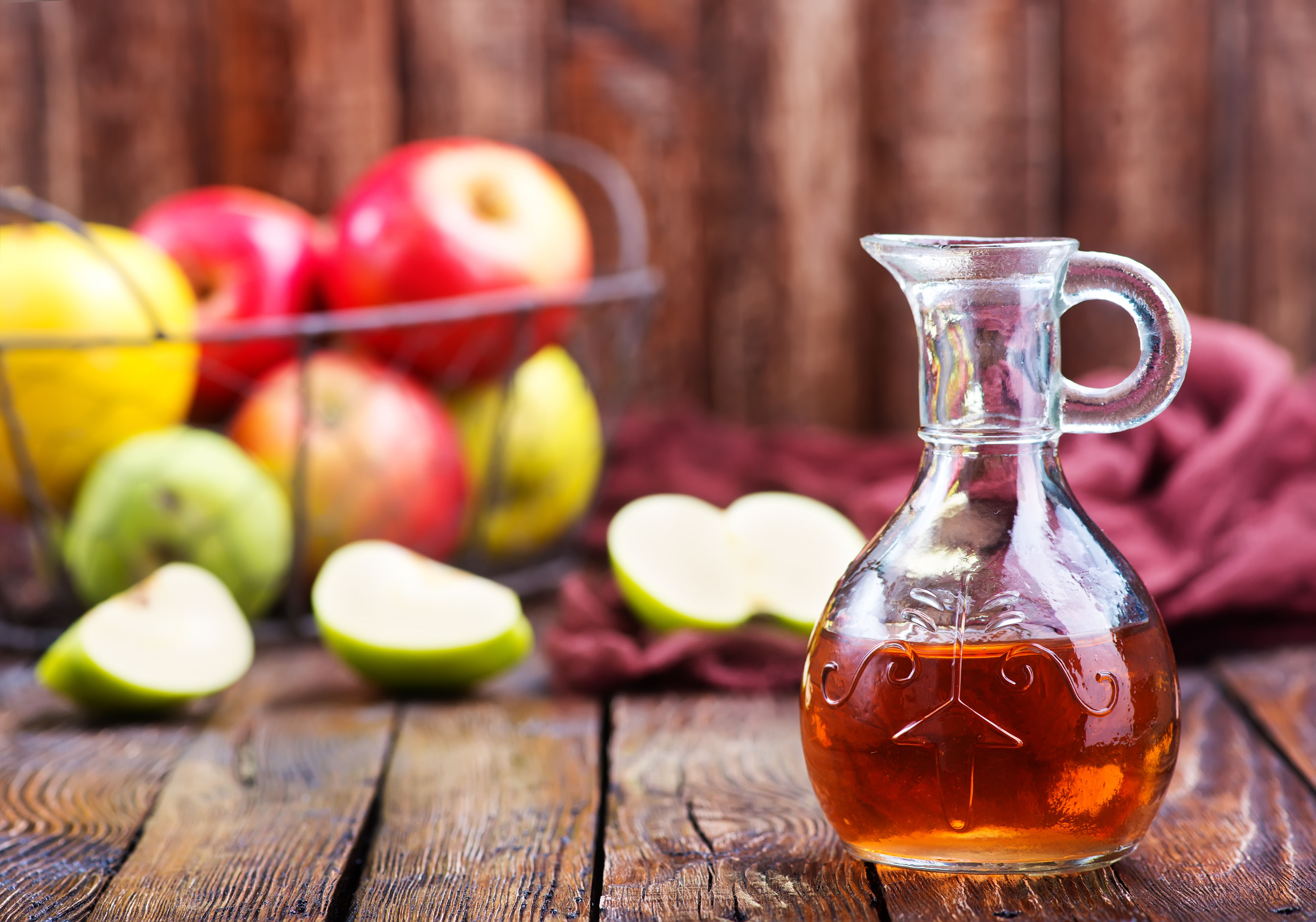 You get apple cider vinegar when you ferment apple juice. What makes apple cider vinegar a terrific natural remedy for acne is its acetic acid content (5-6%). Its acidic property can kill bacteria effectively and prevent them from spreading their colonies.
It also contains succinic acid that can bring down inflammation. The lactic acid present in it makes pimples look less livid.
How to apply apple cider vinegar
Mix apple cider vinegar with water in 1:3 ratio. Clean your face and gently dab the solution onto your pimple with cotton wool. Rinse off after 20 seconds.
2. Tea tree oil
Tea tree oil is one of the most revered essential oils because of its powerful antibacterial, antifungal, antimicrobial properties. That means this oil can terminate the Propionibacterium acnes to cure pimples. Tea tree oil also acts as an anti-inflammatory agent. That means that angry swelling will go down if you apply this vital essential oil.
How to apply tea tree oil
If you purchase virgin tea tree oil, you can apply it directly to your skin. If you have extra sensitive skin, dilute the oil in some other oil that is not harsh on your skin.
This oil also comes in the form of creams or gels. Want the benefits of tea tree in your face wash? Opt for Aroma Magic Neem & Tea Tree Face Wash.
3. Honey and cinnamon mask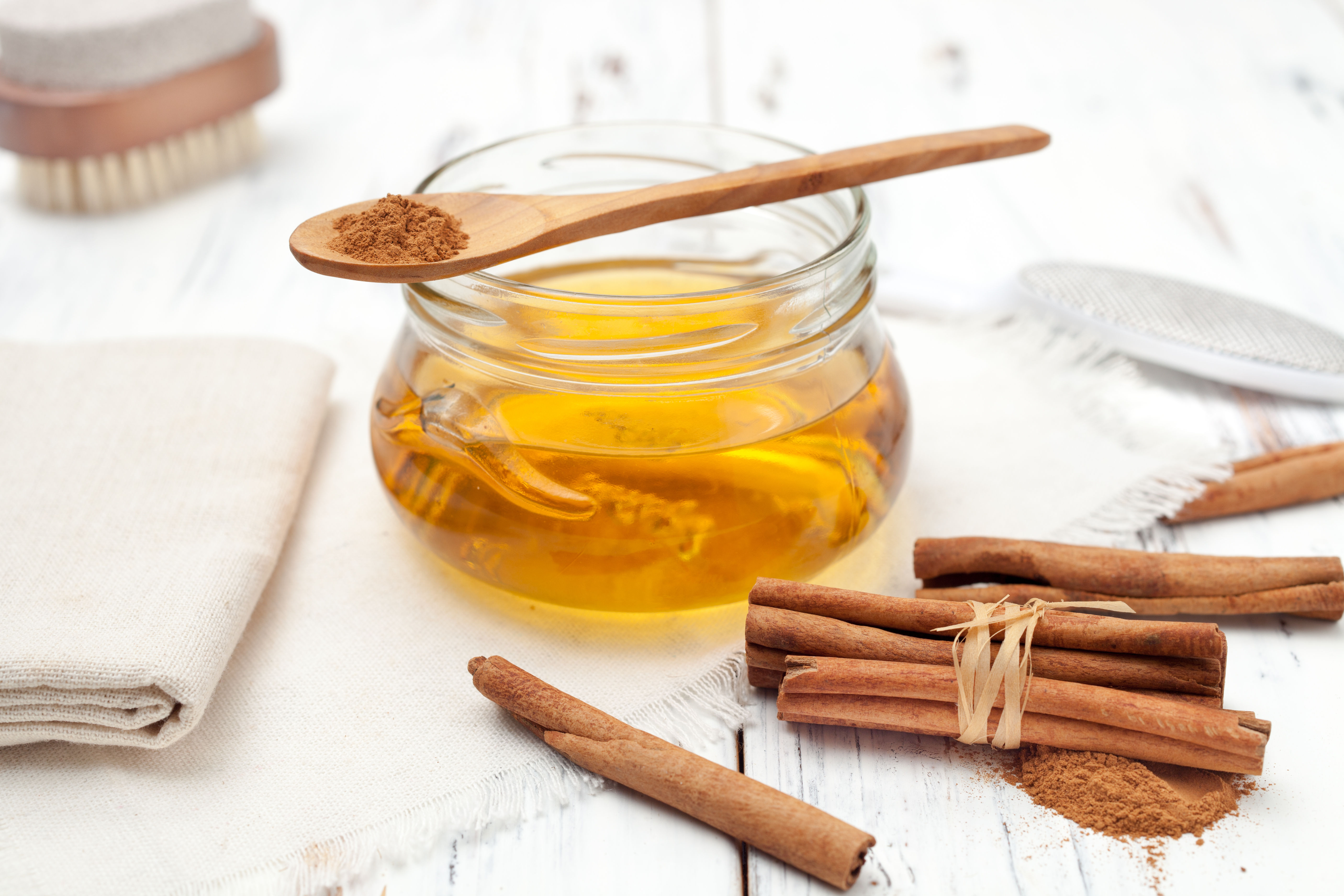 Next in the list of home remedies for acne is a face pack that smells delicious- honey and cinnamon. Both the ingredients of the mask are chock-a-block with a special kind of antioxidants called polyphenols that are extremely good for your skin. Scientific studies have found that these antioxidants are just as effective in eliminating pimples as benzoyl peroxide- a drug used for treating acne.
To cap it all, both honey and cinnamon are capable of killing harmful bacteria that develop on your skin. And if you have pockmarks from previous pimples, religiously apply honey to it. The marks, scars and indentations will disappear.
How to prepare a honey and cinnamon mask
Add 1 teaspoon of cinnamon (grounded) to 2 teaspoons of honey and apply it evenly all over your face. Leave it on for 15 minutes and then wash it off with lukewarm water and a mild cleanser like Everyuth Naturals Anti Acne Anti Marks Tulsi Turmeric Face Wash.
4. Jojoba oil
This is another essential oil in our catalogue of home remedies for acne. This oil is extracted from the seeds of the jojoba plant and is easily available online. Why we recommend this oil as an excellent natural remedy for pimples is because it takes a multi-faceted approach towards ending pimples.
It reduces inflammation and scales down the redness and pain. Then it gets to work on the bacteria. It kills them to make the pimple disappear altogether.
Another good news is, if you apply this oil regularly, it will also eliminate black and whiteheads. Besides, jojoba oil also has healing properties that can make scars and spots caused by acne disappear.
How to apply jojoba oil
You can add a few drops of this essential oil to your face cream or gel. You may even apply it right onto the pimple with a cotton ball.
For faster results, use DermDoc Anti-Acne Facial Kit with Salicylic Acid.
5. Aloe Vera Gel
Aloe vera gel is a home remedy for a lot of minor illnesses. It is also an effective natural cure for acne. It is one of nature's most powerful antibacterial and anti-inflammatory agents and can make short work of your pimples. It also has a high water content that moisturizes you to give you pimple-free flawless skin.
How to use aloe vera gel
You can extract the gel from a plant if you have one in your house. If you want an easier alternative, just purchase organic aloe vera gel online. Cleanse your face and apply a layer of this soothing gel twice every day.
6. Garlic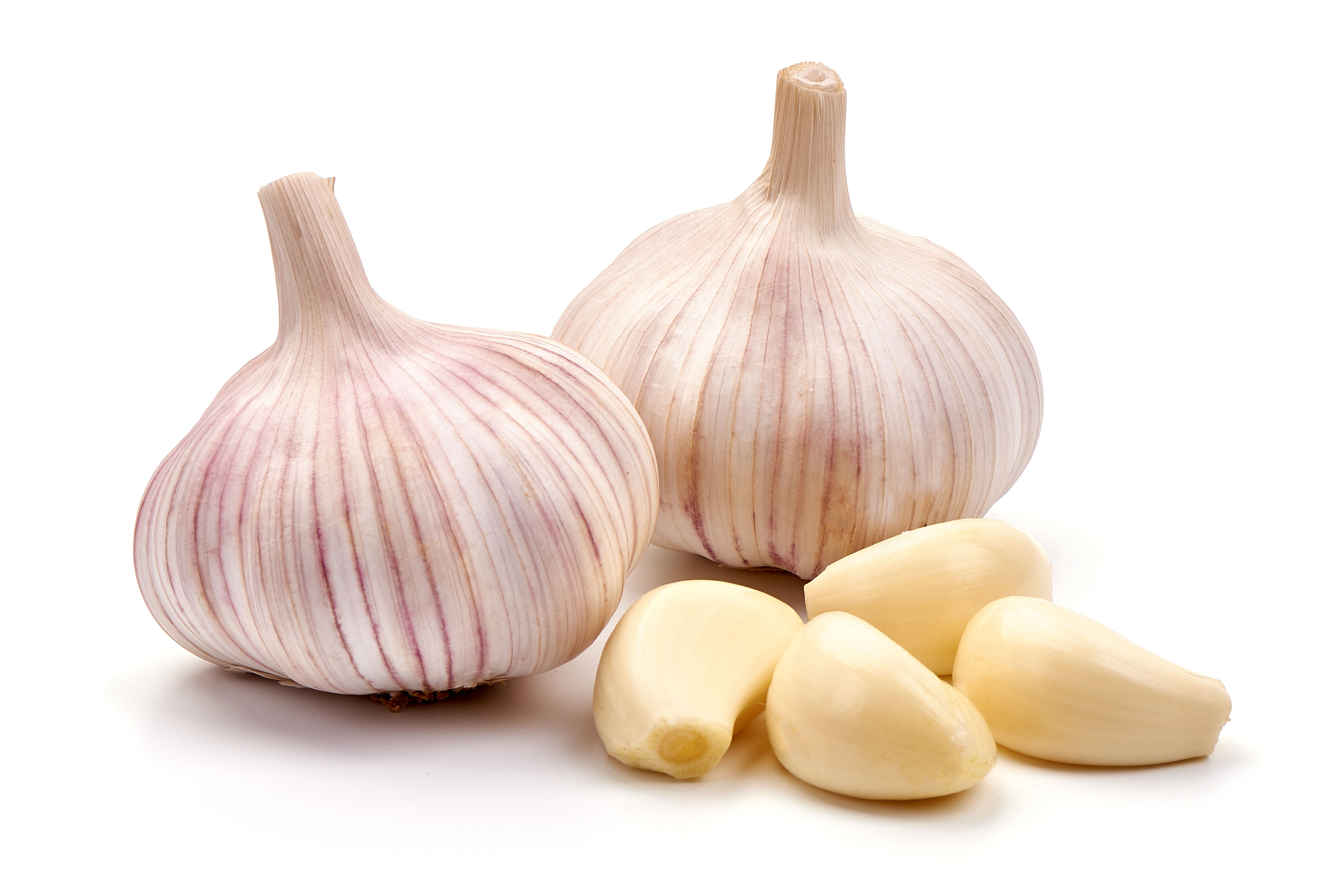 This may be an unpleasant-smelling home remedy for pimples, but we assure you, it can work like a charm. Garlic contains organosulfur- an antioxidant that can strengthen your body's defence system and help it fight and destroy bacteria. This compound also acts as an anti-inflammatory agent that will quickly subdue the pimple.
How should you use garlic?
The simplest thing to do would be to add garlic to your diet to reduce cases of pimple breakouts. And when you develop one, grind a clove of garlic with a mortar and pestle and apply it to the pimple. But don't apply it topically if you have sensitive skin. You can also consume organic garlic capsules.
7. Green Tea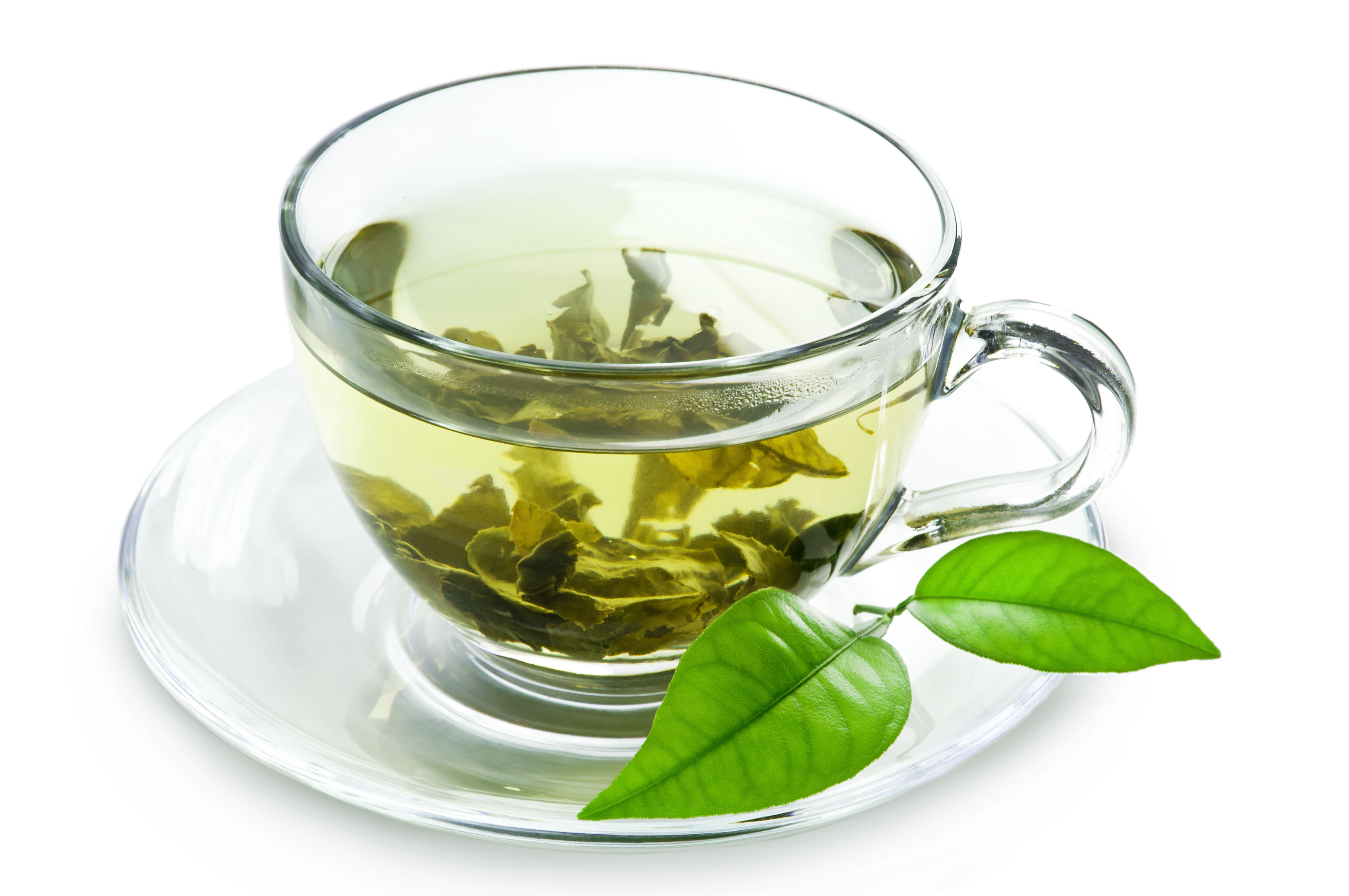 One more reason to love green tea! Because of a special plant compound called catechins, it is one of the most effective home remedies for acne. Catechins are a blessing for people with oily skin. Green tea can tone down the secretion of excess sebum, which in turn prevents clogging up of pores with this waxy substance.
Besides, green tea also doesn't allow free radicals to damage the skin on your face and improves the circulation of clean oxygen-rich blood to your skin, thereby eliminating the possibility of acne.
How to reap the benefits of green tea
The best way to get glowing skin that is free from blemishes is by drinking green tea twice a day. You may even apply the tea to your face with a cotton ball. For best results, complement this remedy with Himalaya Acne-N-Pimple Cream.
8. Turmeric, ginger and lemon face pack
This face pack is loaded with the anti-bacterial benefits of turmeric and ginger that can kill the annoying pimple bacteria.
The acidic property of lemon helps with the inflammation and the pain of angry pimples.
How to make a turmeric ginger face pack
Mix together ½ a teaspoon each of sugar, crushed ginger and a teaspoon of diluted lemon juice and apply it to your face. Not only will it get rid of pimples but it will also give your clear and glowing skin.
9. Coconut oil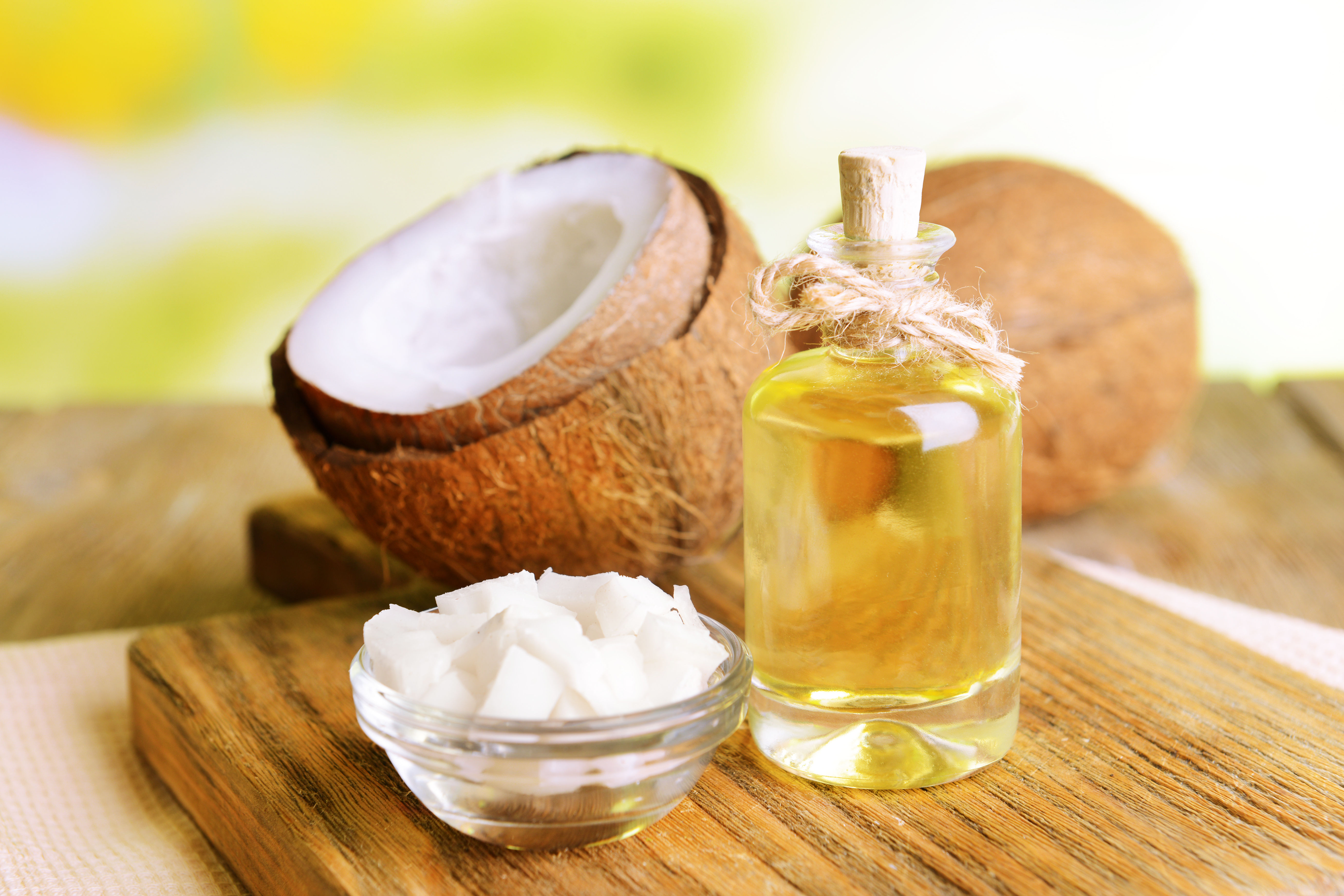 Many people have given coconut oil flak for supposedly causing pimples. But the opposite is true. Pure coconut oil is an excellent home remedy for acne because it contains antioxidants that can boost your immunity to kill bacteria. It can also bring down inflammation around the site of the pimple. Moreover, coconut can also remove scars, discolouration and pockmarks caused by pimples.
How to apply coconut oil
Just dip a cotton ball in lukewarm coconut oil and dab it onto your acne. Leave it on for half an hour and then wash off with water and a gentle face wash.
A few tips on dealing with pimples
To bolster the effects of the home remedies for acne that we just listed, we have a few more suggestions that will take the fight to the pimples-
Never touch let alone pop or scratch pimples. There are untold numbers of bacteria on your hands that you will transfer to the pimples when you touch it which will compound the problem. Forcefully popping a pimple will leave a deep hole or scar in your skin that will take years to fade completely.

When you purchase a face wash (it doesn't matter whether it is organic or not, they all contain chemicals) make sure it has a pH balance that matches your skin's pH (4.7-5.75). This will reduce your likelihood of developing acne.

Two essential activities that must be part of your skincare routine are cleansing and scrubbing. Cleansing will remove all the dirt and grime that accumulate on your face throughout the day. Scrubbing will pull out the dirt and dead skin cells that have lodged in your pores. Remember, clogged pores cause pimples.

Drink plenty of water (at least 2 litres every day). Water expedites healing of pimples and improves your blood circulation.

Get a handle on stress- a chief contributor to pimples. How should you grapple with stress?

Sleep at least 7 hours

Spend time with loved ones

Read (proven to relax both mind and body)

Do some breathing exercises.

Eat healthily. Sugary and fried foods have a direct link with acne. Consume vegetables, fruits, seeds, dairy and lean meat.

Always clean yourself up after exercise. Poor hygiene can cause a pimple outbreak.
Treatment for acne
If your acne problems show no sign of subsiding you may have to consult a doctor who will probably prescribe these medicines-
Antibiotic tablets

Clindamycin gels

Isotretinoin capsules

Tretinoin gels
You may even try out OTC drugs such as-
Salicylic acid (in the form of cream or gel)

Alpha hydroxy acid

Hydrogen peroxide
But all these medicines may have an adverse effect on your skin. They can cause your skin to look dry, flaky and lifeless. So take these pills only if home remedies for acne do not have the desired effect.
If you find yourself plagued by pimples, then try out these home remedies for acne. They are easy to administer and not too expensive and have many other benefits for your health as well.
Recommended Articles for You:-