By
Simran Sukhnani
We love the feel of sunshine on our faces. The light, the warmth and the positivity it brims us with is truly beautiful. But hold up! This beautiful sunlight can take a toll on your skin! This is because the sun emits a ton of ultraviolet rays. These rays can result in sun damaged skin, causing sunburn, for starters. Over time, continuous exposure to these UV rays and sun damage can cause skin irritation, inflammation, wrinkles, fine lines, dark circles, hyperpigmentation and even skin cancer. Research also shows that sun exposure is the reason behind 80% of skin ageing.
Now we know there are a lot of questions popping up in your head, like, how to protect your skin from the sun? How to avoid sun damage? How to treat sun damaged skin? We have got all the answers for you!
Starting with the villain of the story, we have the sun and its ultraviolet rays. What are these, and how can you protect yourself? Scroll down to know!
Ultraviolet Rays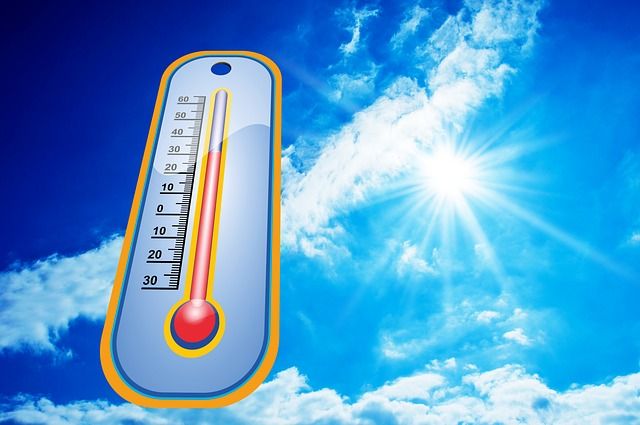 Remember the bronze natural suntan that depicts how much fun you've had on your vacation! Yes! We all love that. But over time, continuous exposure to UV radiation can leave you with sun damaged skin.
We all love the sun. It gives us Vitamin D, helps in controlling chronic skin conditions and also provides a sense of well-being. But, the downside? Sunlight can cause serious skin damage. The radiation or rays emitted by the sun are known as Ultraviolet rays. These are invisible rays that can cause skin burn, suntan and also skin cancer. The Ultraviolet radiation that reaches the earth's surface is typically made up of two different types of rays: UVA and UVB.
UVA Rays
UVA rays have a higher wavelength but a lower level of energy than UVB rays. They can easily penetrate through clouds and windows. UVA rays are more penetrative than UVB rays; they reach deeper into the layers of skin and cause indirect DNA damage. This is how UVA rays play a role in skin cancer formation. They also cause premature skin ageing and lead to visible signs such as wrinkles, sagging skin, fine lines, crows feet etc. The sun damage caused by UVA rays is felt almost immediately.
UVB Rays
UVB rays have a shorter wavelength and have higher energy levels. They are capable of damaging the outer layers of the skin. UVB rays damage the outermost layers of the skin and cause direct DNA damage. Continuous exposure to UVB rays can cause sunburns and skin irritation. UVB rays cannot penetrate through windows and are also filtered by clouds. Their effects are usually experienced after some time of exposure.
How to protect your skin from Ultraviolet Rays?
Sunny days or cloudy, indoors or outdoors, behind the window or on the playground, there's always one thing you dearly need, that's sunscreen! The sun leaves your soft and sensitive skin damaged and vulnerable. When you are spending your day running on the fields, practising your favourite sport on the ground or simply working from home, the most important thing is to protect your skin from the cruel radiation of the sun.
We all remember the days our moms used to lather us in sunscreen before going to the beach. We've all heard about the heavenly importance of sunscreen to avoid sun damage. But how does it actually work? How to protect skin from sun damage? How does sunscreen protect your skin from damage? In addition to this, with so many types of sunscreens available in the market, which one should you choose? We will be giving you all the answers!
What is Sunscreen?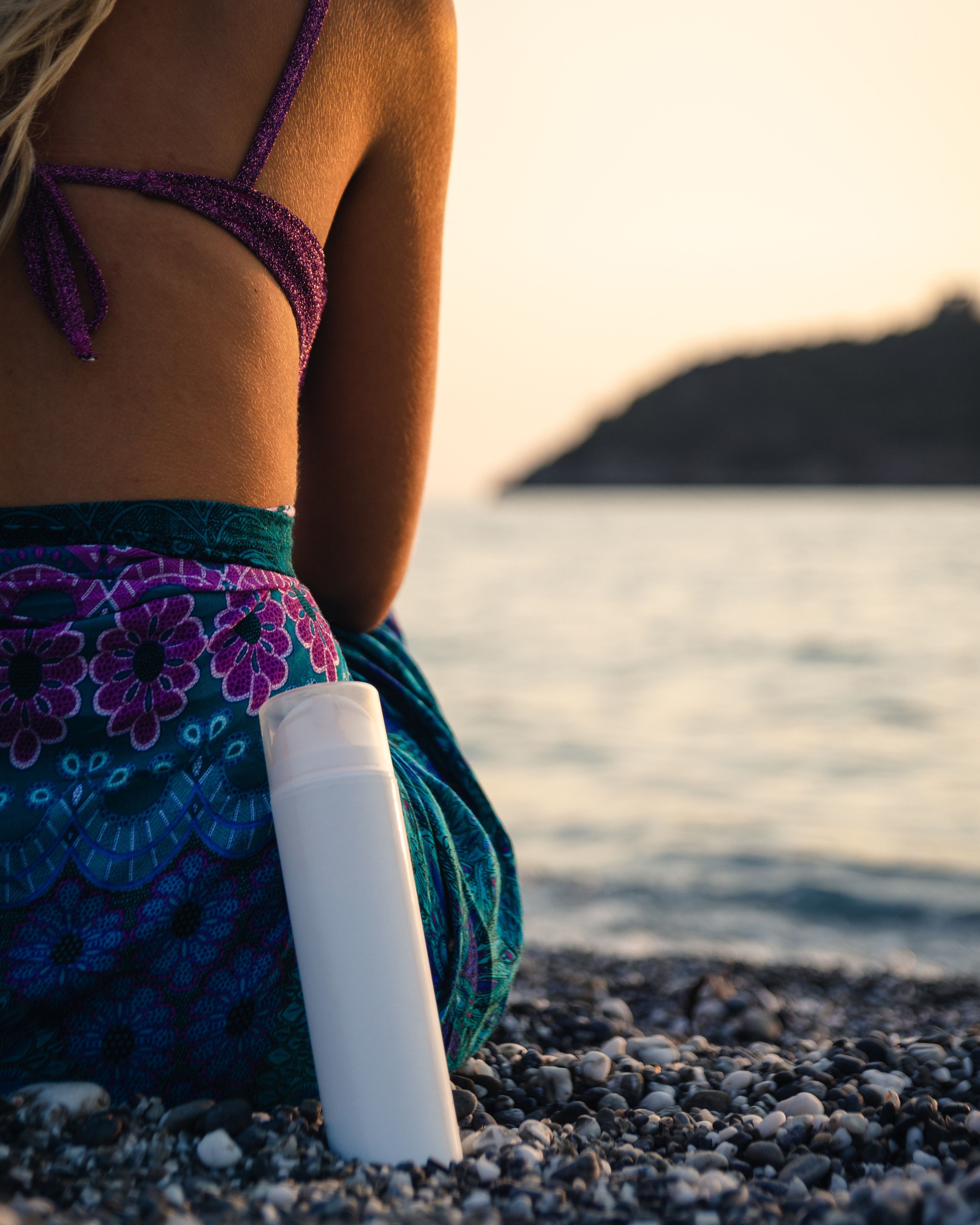 Sunscreen helps in protecting the skin from UV damage. It blocks ultraviolet rays and prevents them from being absorbed into the skin. Sunscreen provides protection to an extent. It cannot and does not block 100% UV rays. But applying and reapplying sunscreen can allow you more time in the sun before your skin starts getting irritated or inflamed. Thus, you can have maximum exposure with minimum skin damage.
What does SPF stand for?
SPF means Sun Protection Factor. It is a measure of how much protection the sunscreen provides against harmful UVB rays. Exposure to UVB rays causes sunburn, sun tan, skin irritation and skin reddening. The higher the SPF level, the greater the sun protection. This protection also depends on how many times you reapply the sunscreen.
How to choose the right sunscreen?
The best sunscreen works by protecting your skin against sunburns and minimising suntan. They do so by either reflecting or absorbing UV rays. Opting for the best sunscreen is a big question and should be done right. Here are some pointers that one should keep in mind while choosing a sunscreen.
Go for a sunscreen that offers:
Broad-spectrum protection. This means that the sunscreen will protect your skin from both UVA and UVB sun damage

SPF 30 or higher

It should be waterproof or water-resistant. This denotes that the sunscreen provides protection even while you are sweating or swimming
There are multiple formulations of sunscreen that are found in the markets today. There are lotions, gels, sticks, creams and also sprays. Check the ingredient list before buying a sunscreen and avoid products that might irritate your skin.
The right way to apply sunscreen
When you have the right sunscreen by your side, the next important step is to apply it right. Many people buy the best sunscreens but don't apply it enough or often and end up damaging their skin. Here is the right way to apply sunscreen:
You should apply about half tsp of sunscreen on your face and neck, 1 tsp for each arm, 2 tsp for the torso and 2 tsp for each leg. Apply a little more on the exposed areas of your body

After application, leave it on for 15-30 minutes before stepping out in the sun. If you step out directly after application, the ingredients in the sunscreen might react with UV rays and downsize the efficacy of your sunscreen

Re-apply your sunscreen every 2 hours and more often if you are sweating or swimming

You also need to protect your lips against UV rays. Opt for a lipstick or lip balm that offers SPF 15 or SPF 30 protection

Children need sun protection too! There are a number of sunscreens out there that are suitable for the sensitive skin of babies. Opt for the best
Sunscreen is important, but it is not enough. So don't rely on just that. Applying sunscreen before stepping out in the sun is very crucial, but the sun protection plan goes beyond that. Here are some additional ways to protect your skin from the sun!
Sunscreens that you need for sun damaged skin
Now that we have spoken all about The Sunscreen World, it's now time to OWN it! Bring home the best of Sunscreens and make sure you are all protected when you step out! As always, we've got your back! Whether the sun is shining bright or the clouds are hovering, it is always a good day to have fun and we want you to have the most of it while protecting your skin!
Scroll down to know about the best sunscreens for all skin types out there and make space for them in your skincare routine!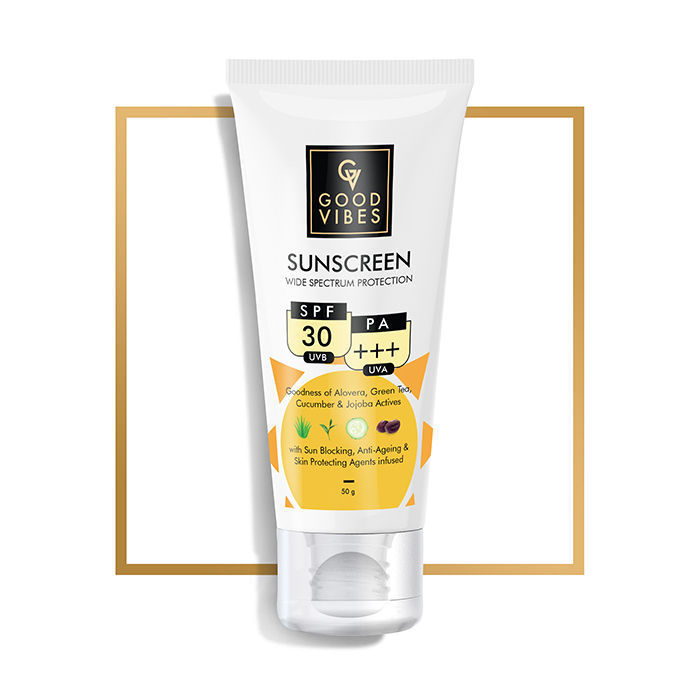 Giving you the best of both worlds, on number one, we have Good Vibes Sunscreen. This lightweight, ultra-moisturizing Sunscreen comes with SPF 30 and broad-spectrum protection that saves you from the wrath of all baddies! Infused with anti-inflammatory properties, it refreshes and cools your skin too and helps in repairing sun damaged skin. Did you say ageing? We don't talk about that here! Because this Sunscreen also gives you anti-ageing benefits! It diminishes fine lines and wrinkles and gives you a youthful glow! It's time to rewind the age clock, stay protected and moisturize while looking your glowing self with this sunscreen!
Special Ingredients: Aloe Vera, Green Tea, Cucumber, Jojoba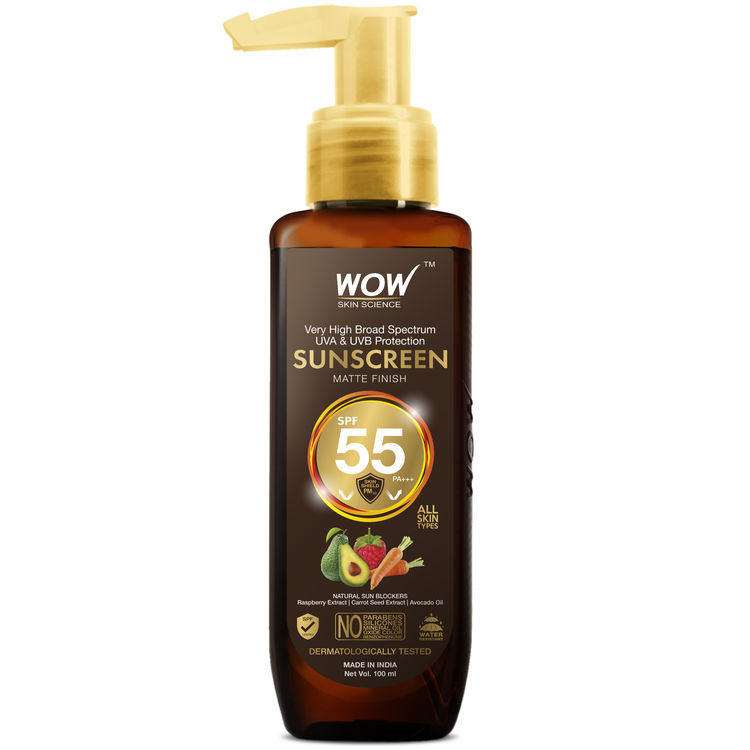 When they were making the perfect sunscreen, WOW stood first in the line! This sunscreen offers a whooping SPF 55 with very broad-spectrum protection against UVA and UVB rays. Chucking off all the baddies and gulping all the natural ingredients, this Sunscreen quickly absorbs layers deep into the skin and provides the right nourishment from within.
It excludes all toxins, parabens, sulphates, mineral oils, oxides and even Benzophenone. Bid adieu to sun damage, environmental pollutants and skin irritation with WOW Sunscreen on your side. It's here to be your skincare bestie!
Special Ingredients: Raspberry Extracts, Avocado Oil, Carrot Seed Extracts, Vitamin E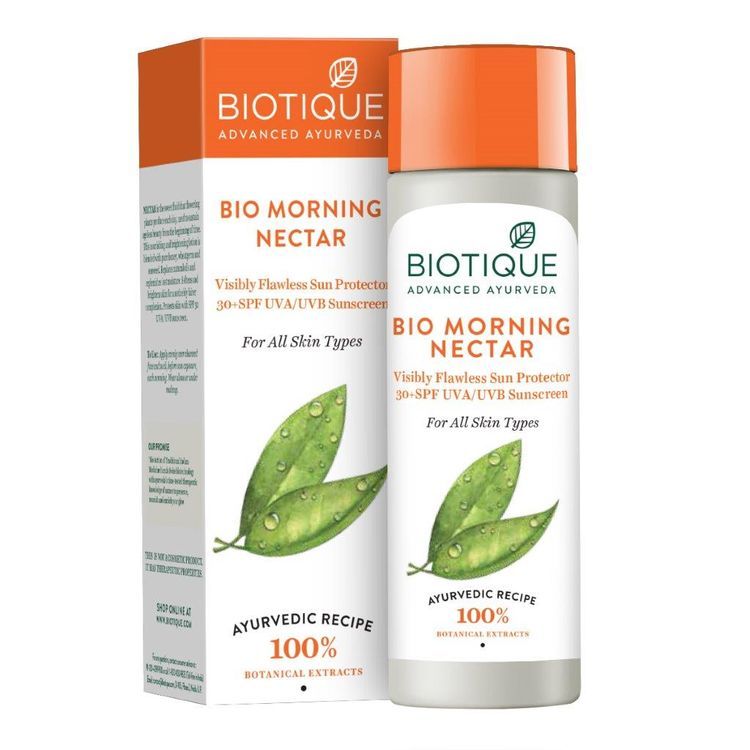 Protecting your skin while brightening it up? Yes, bringing that order right up for you! This Sunscreen by Biotique is the perfect partner for oily and combination skin types. It comes in a smooth, lotion formula that absorbs quickly into the skin and helps in repairing sun damaged skin!
Dark spots, dullness and blemishes become a thing of the past with this Sunscreen by your side. Step out with a fairer looking, brighter complexion that makes everyone wonder about your radiance! Biotique Bio Morning Nectar Sunscreen is the perfect sun damaged skin treatment your routine needs!
Special Ingredients: Pure Honey, Wheatgerm, Seaweed, Pineapple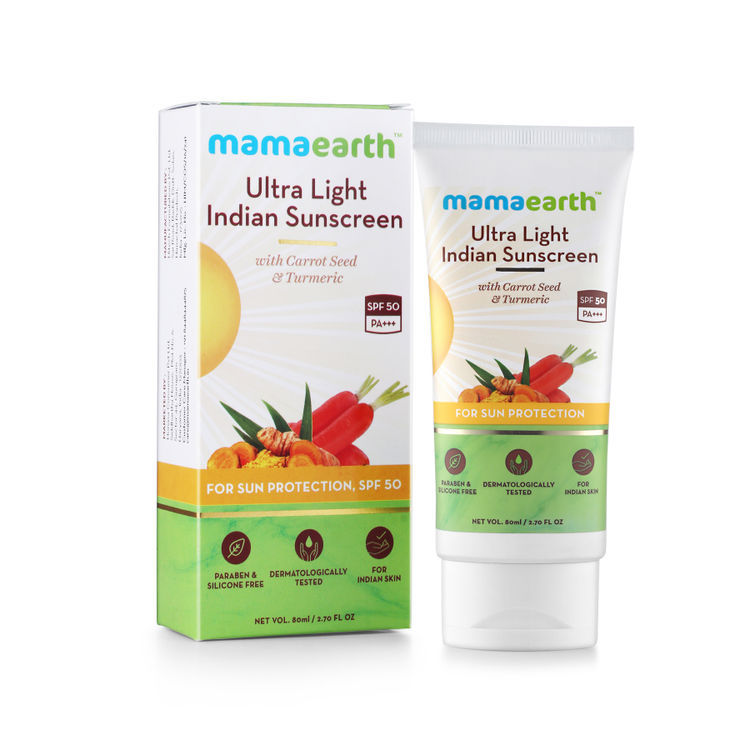 If you are looking for ideas on how to protect skin from sun damage? This Sunscreen by MamaEarth is all you need! A heavenly match for the Indian skin tone, it provides you with an amazing formulation with all-natural ingredients and blends effortlessly into your skin. It offers SPF 50 protection and saves you from the harsh sun. This Sunscreen gives you a non-oily look and keeps your skin looking mattified all day long.
Jump into an evening hangout after a long day of strolling in the sun with no worries of a suntan or sunburn. This Sunscreen keeps your skin protected and offers the best sun damaged skin treatment. It cuts off all the nasty chemicals like silicones, parabens, sulphates and mineral oils, giving your skin the love of everything natural. Check out simple home remedies for suntan here!
Special Ingredients: Carrot, Orange, Turmeric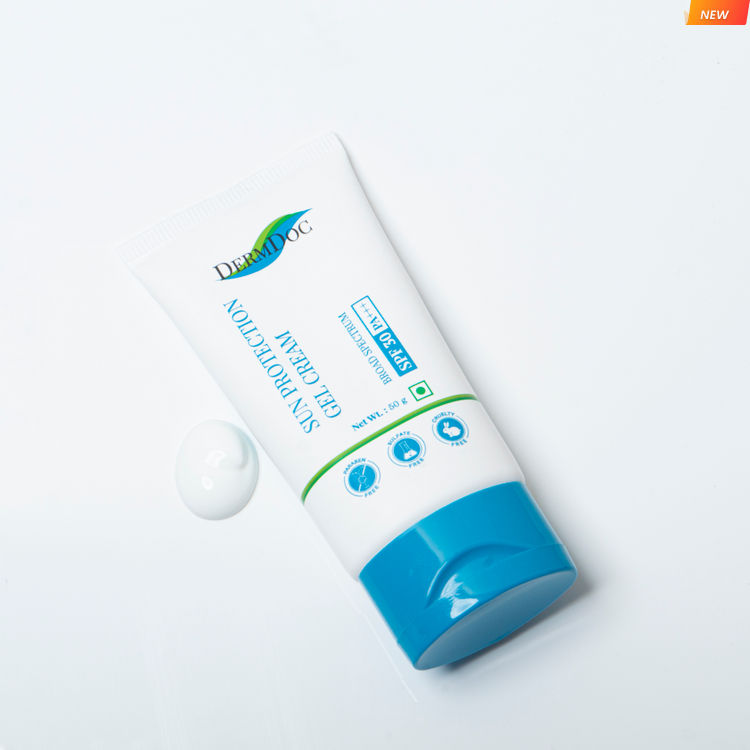 Shut down all the tabs about how to protect skin from sun, we have got the wonder product for you! An effective sun protection formula that also provides sun damaged skin treatment! That's DermDoc Sunscreen for you! A hardworking, lightweight, non-oily, non-greasy, fast-absorbing formula that treats signs of premature ageing and dullness. Do we need to say more?
The gel concoction suits oily and combination skin types perfectly and offers a dewy, glowing look. It provides broad-spectrum sun protection and helps in repairing sun damaged skin. It's time to say hello to the sun with a bright smile!
How to protect skin from sun damage?
Your sun safety is in your own hands. While spending time outdoors is a great way to recharge yourself and reduce stress by physical movement, it is rather harmful to your skin. Spending time outside means exposing yourself to the harmful UVA and UVB rays of the sun that can cause a lot of skin damage and pose a risk for skin cancer.
We have brought some effective and simple ways that will help you in playing in the sun while leaving the worries of sun damage behind! Here are some tips on how to protect skin from sun when you are outdoors:
Find some shade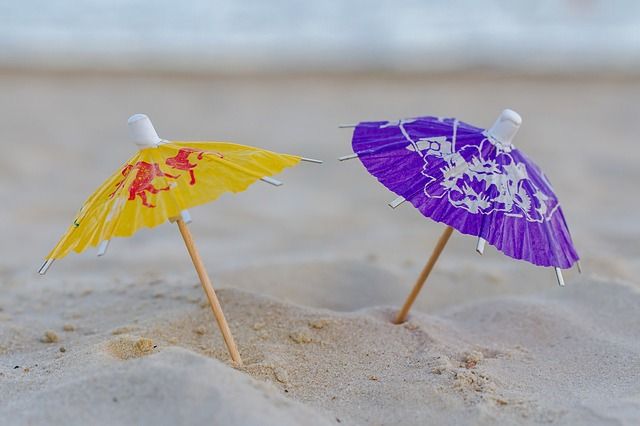 When you have to be out in the sun, make sure to find some shade. An umbrella, a hat, or any sort of shelter will help in reducing the risk of skin damage

Opt for sun-friendly clothing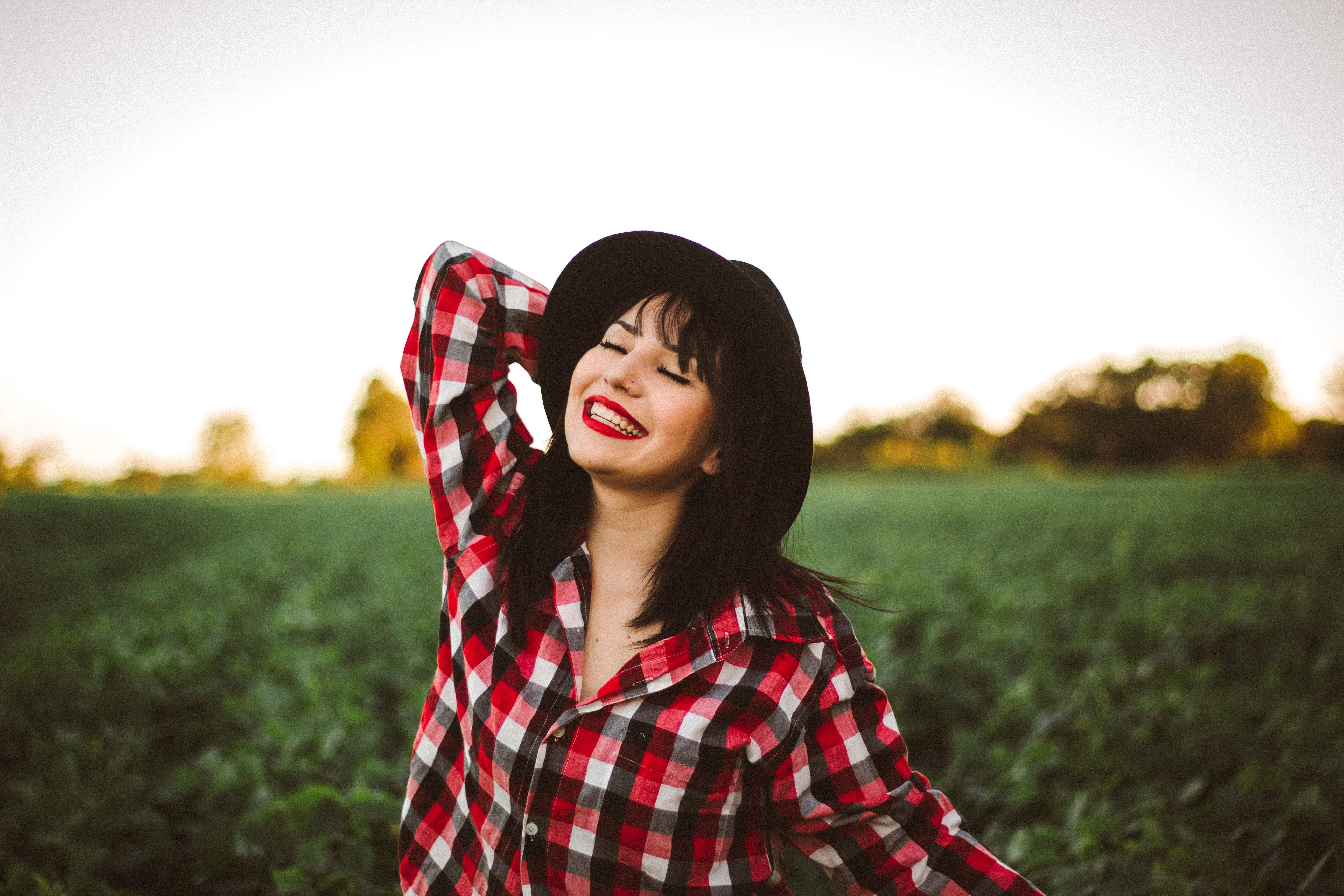 Sun-friendly clothing refers to opting for outfits that cover most areas of your body, making your skin less exposed to the UV rays of the sun. Long-sleeved t-shirts or shirts, jeans or long pants in place of skirts, jackets to cover sleeveless clothing, etc., work perfectly. Clothes that are made up of highly woven fabric provide the best sun protection. Darker colours offer better protection than lighter colours. You can incorporate these in your wardrobe to have a sun-safe outing

Try to avoid peak sunlight hours
Try to be indoors and away from outdoor activities during peak sun hours,i.e., between 10 am to 4 pm. This can prevent you from sun damaged skin.

Put those shades on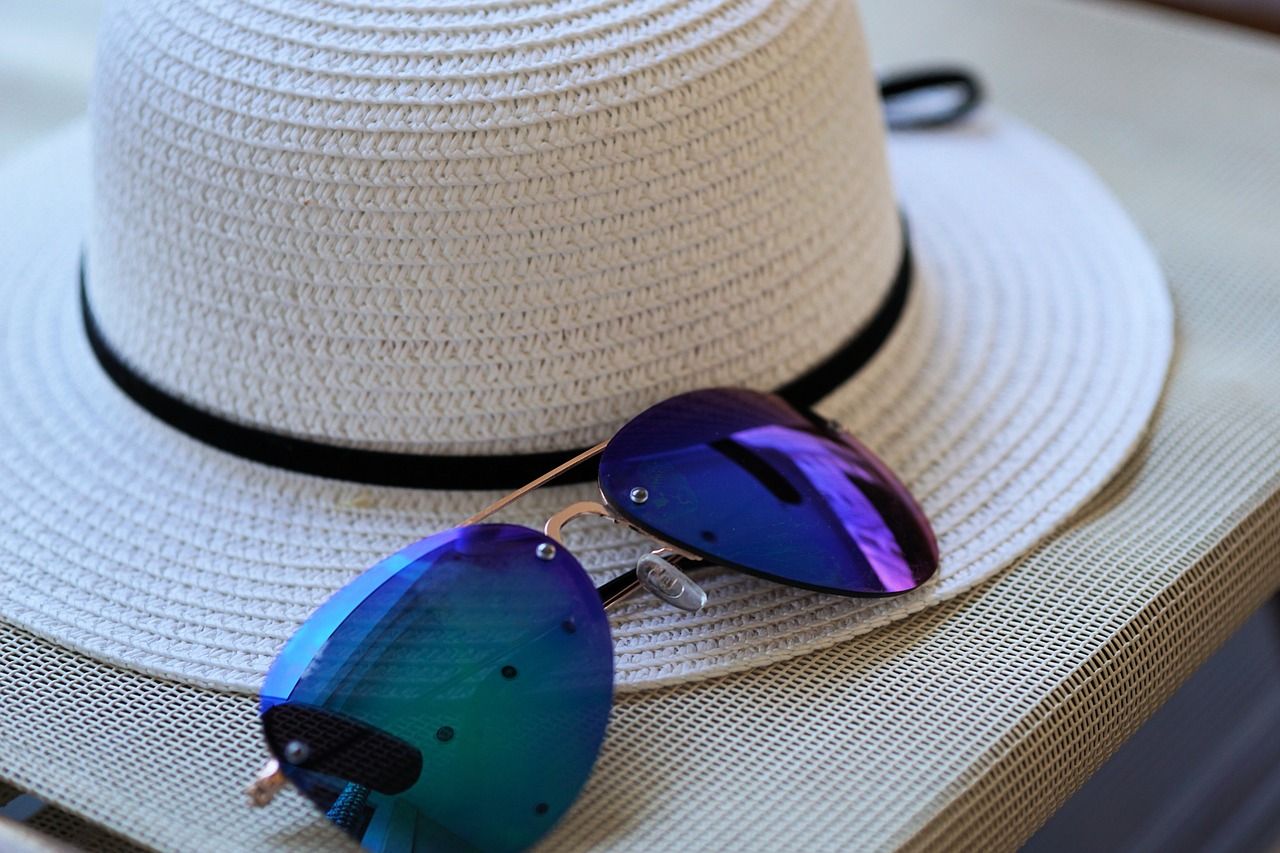 Sunglasses are also important in order to avoid sun damage. The harmful UV rays affect your eyes too! Wearing a sunglass forms a barrier and helps in keeping your eyes protected while reducing the risk of cataract. The skin around the eyes is the most sensitive. It should be protected from the sun in the right way to avoid dark circles, wrinkles and skin sagging. This is where sunglasses come into the picture. They protect the tender skin around your eyes and reduce the chances of sun damage.
Sunglasses are effective in blocking both UVA and UVB rays. Sunglasses with the wrap-around style work the best as they provide the highest level of protection by blocking the UV rays that sneak from the sides.

Make sunscreen your bestie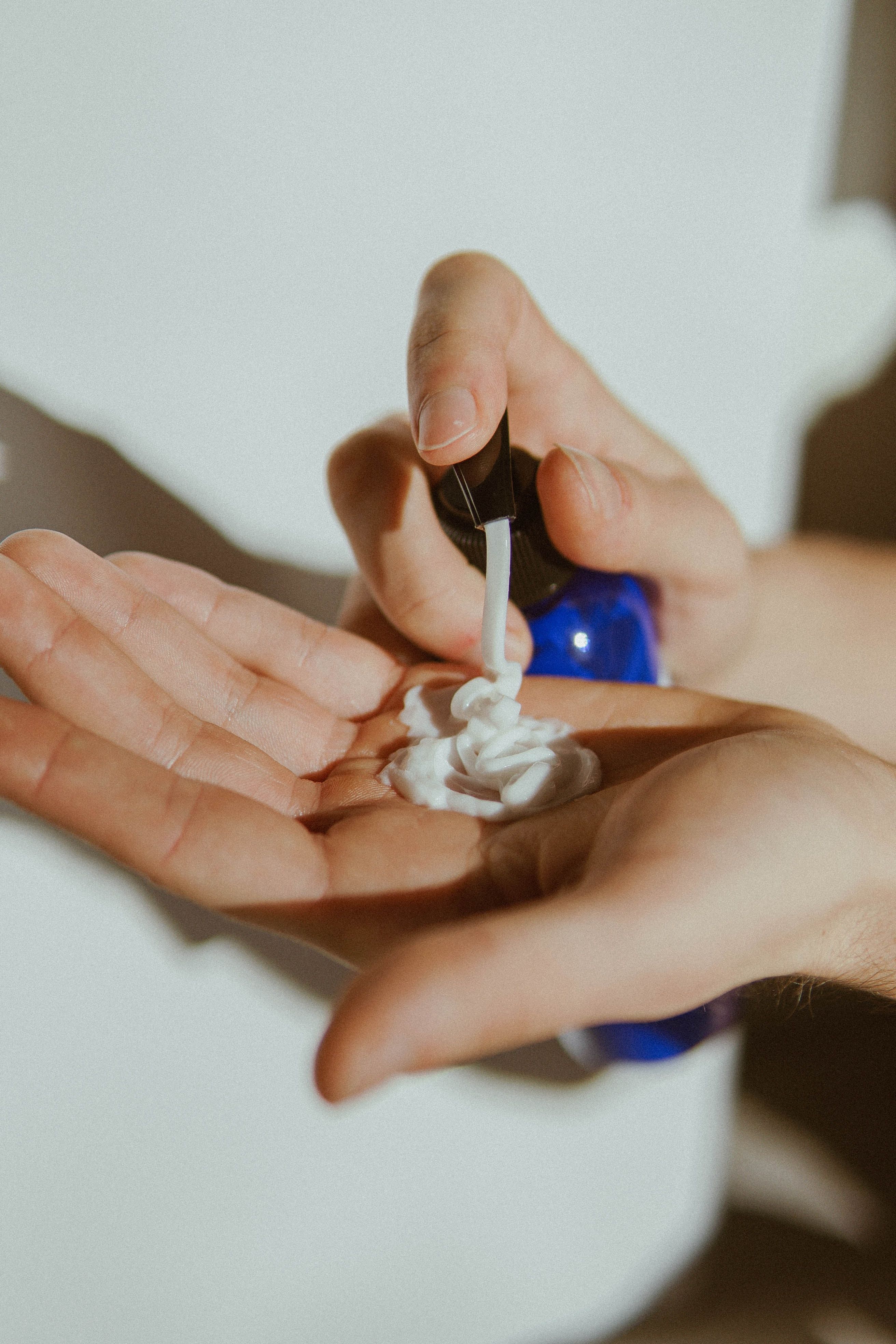 Always put a thick layer of sunscreen on all the exposed areas of your body. You can also take someone's help for hard-to-reach areas. A thick, lathered layer of sunscreen is important to provide the right protection, but your work doesn't end there.
Remember, sunscreen wears off, and consistent re-application is important. The right way to go about it is to apply sunscreen again if you are exposed to the sun for more than 2 hours. You should also re-apply the sunscreen immediately after swimming, or sweating as a result of some physical activity. Use lip products with an SPF rating of 15. This will protect your lips against sun damage
Look for food sources that protect and repair sun damage
Look for natural sources that help in reversing sun damage caused to the skin. Some of these foods are watermelon, blueberries, nuts, seeds, cauliflower, carrots, green tea and leafy vegetables. All of these food products are rich in antioxidants. These help in neutralising the effects of free radicals in the body and delay the signs of premature ageing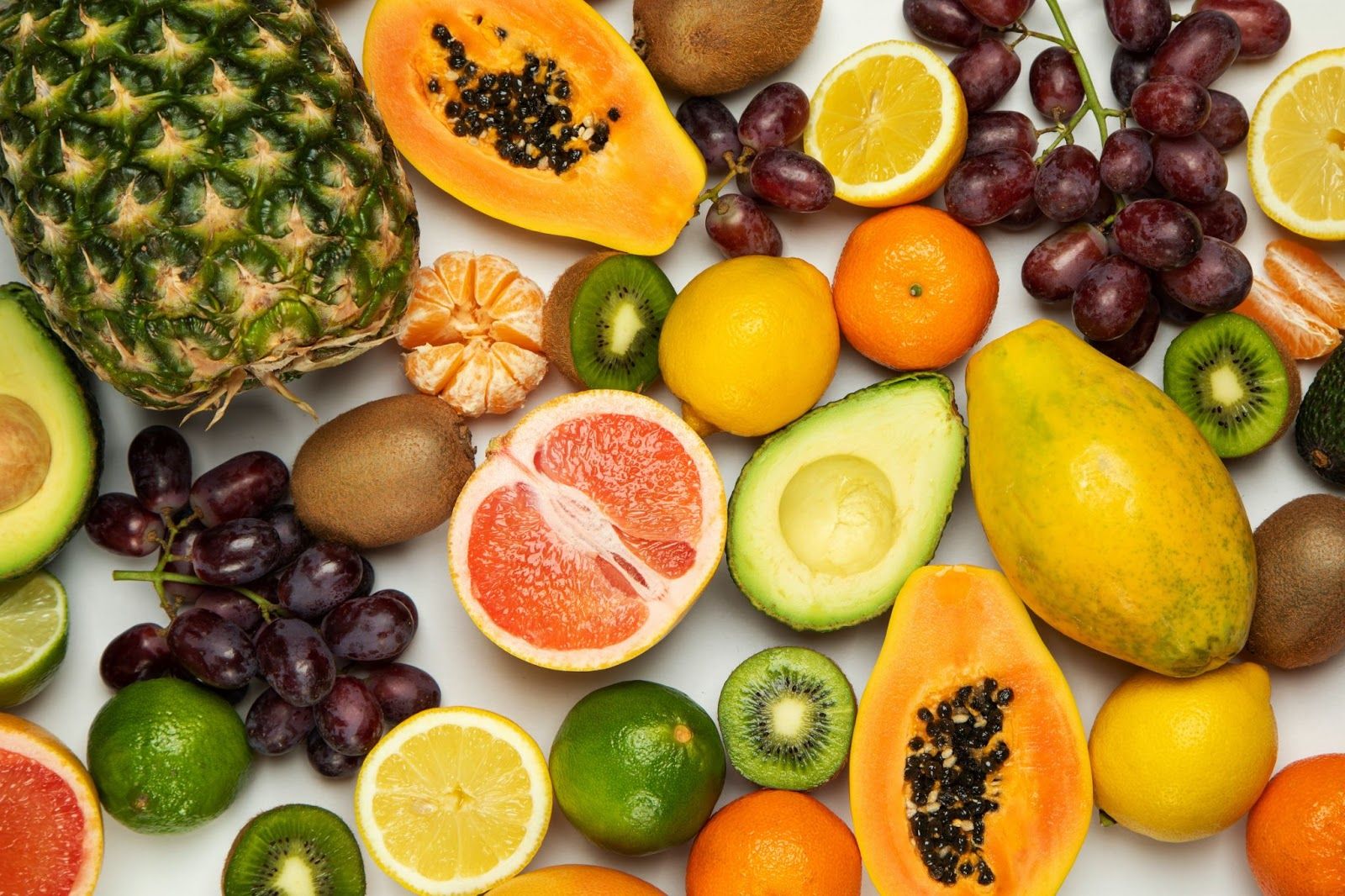 Sun damage can cost your skin A LOT! Save yourself from all that havoc by making Sunscreen a habit and swear by it. Wear it day in and day out, basically make it your BFF! Choose your favourite one from our list and you'd never have to worry about sun damage again! Ciao and happy protected, beautiful skin to you!