Content:
The safest way to remove all the blemishes, marks, spots & splotches are by Home remedies for hyperpigmentation. There are many alternatives such as concealers, heavy-duty foundation which can help you to hide the pigmentation but their excessive use can lead to skin damage. So in this blog we have covered the natural remedies which are effective against hyperpigmentation.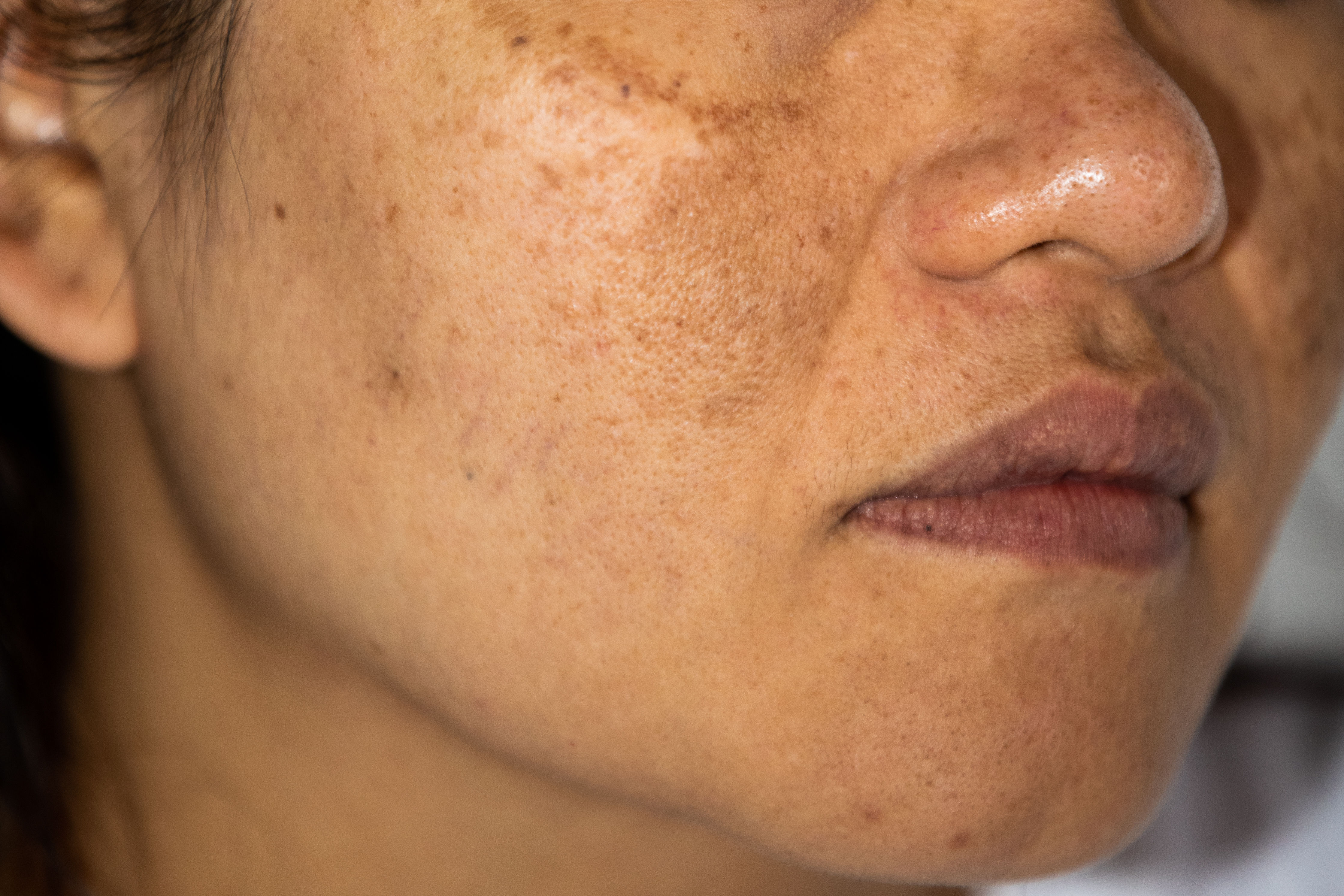 What causes hyperactive pigmentation?
Pigmentation is nothing other than melanin formation within your skin which acts as a natural barrier against UVA & UVB rays of the sun. It protects us from cancer but also darkens the skin. Also the degree if pigmentation varies from person to person. The melanin is generated by the epidermal layer of your skin which has special melanin producing cells. This helps when you are not wearing any sunscreen.
On your face, pigment production may not always be even, which causes darker patches in specific parts of the face, generally the forehead and around the lips. This is a case of hyperpigmentation.
Hyperpigmentation of skin may also be caused by-
Acne and pimples stress and damage the skin and to reverse the injury your skin produces melanin.

Sun damage and inflammation in parts of your skin can cause hyperpigmentation for the same reason- to speed up recovery of the skin.

As you grow older, age spots appear on your skin. This is quite natural.

If there is an imbalance of hormones in our body or if your endocrine system is not functioning well, it might manifest as marks and patches on your facial skin.
A few home remedies for hyperpigmentation
Usually, most cases of hyperpigmentation respond satisfactorily to natural remedies for pigmentation. Let us look at a few such tips for removing skin blemishes.
1. Apple Cider Vinegar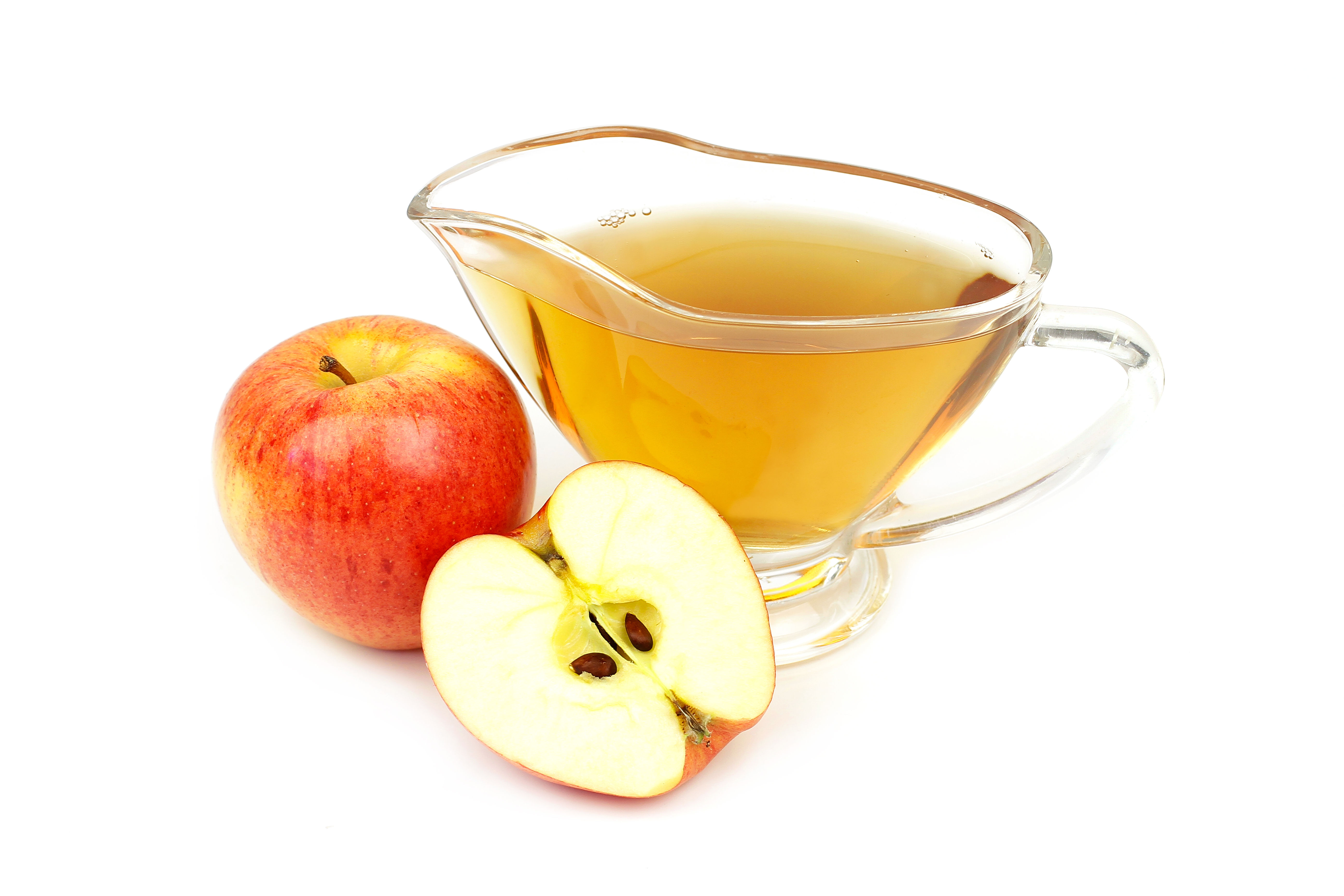 A very effective home remedy for hyperpigmentation is apple cider vinegar. This fluid is acidic in nature because it is prepared by fermenting apple juice. It contains acetic acid, which is a natural bleaching agent. That is why many people consider it's the fastest-acting natural remedy for hyperpigmentation. Because of its acidic property, apple cider vinegar can remove marks and spots from your face and within just a few weeks.
How to apply apple cider vinegar
Mix together half a teaspoon of apple cider vinegar and 1 tablespoon of honey. Dab on the mixture to those parts of your face where the skin is hyper-pigmented. If you want, you can apply it as a facemask to your entire face. Let the mixture sit for 15 minutes after which you can wash off with cool water.
You can dilute a few drops of apple cider vinegar in a tablespoon of water and apply it to your extra-pigmented skin. Do not leave it on for more than 3 minutes. Use apple cider vinegar with mother for faster results.
What makes Vitamin C an excellent home remedy for hyper-pigmentation is that it is a natural acid. It bleaches your skin without causing any burn marks. Besides, Vitamin C or ascorbic acid inhibits the production of melatonin, which is why it acts as a very effective guard against skin tanning caused by the sun.
It is also a powerful antioxidant. That means, when you apply it to your face, it will repair your cells and help create new ones to replace the damaged cells. Once your new cells take over, your skin will be radiant.
How to use Vitamin C
Vitamin C is present in citrus fruits. So you can make a face pack with either a lemon or a few pieces of an orange.
Squeeze out the juice from the fruit of your choice, mix it with honey, and apply liberally to the hyper-pigmented skin. Wash off after 15 minutes.
For quicker effects, before going to bed apply a vitamin C face serum like Good Vibes Brightening Serum- Vitamin C.
[READ ALSO: A Complete Guide On How To Stop Hair Fall]
3. Aloe vera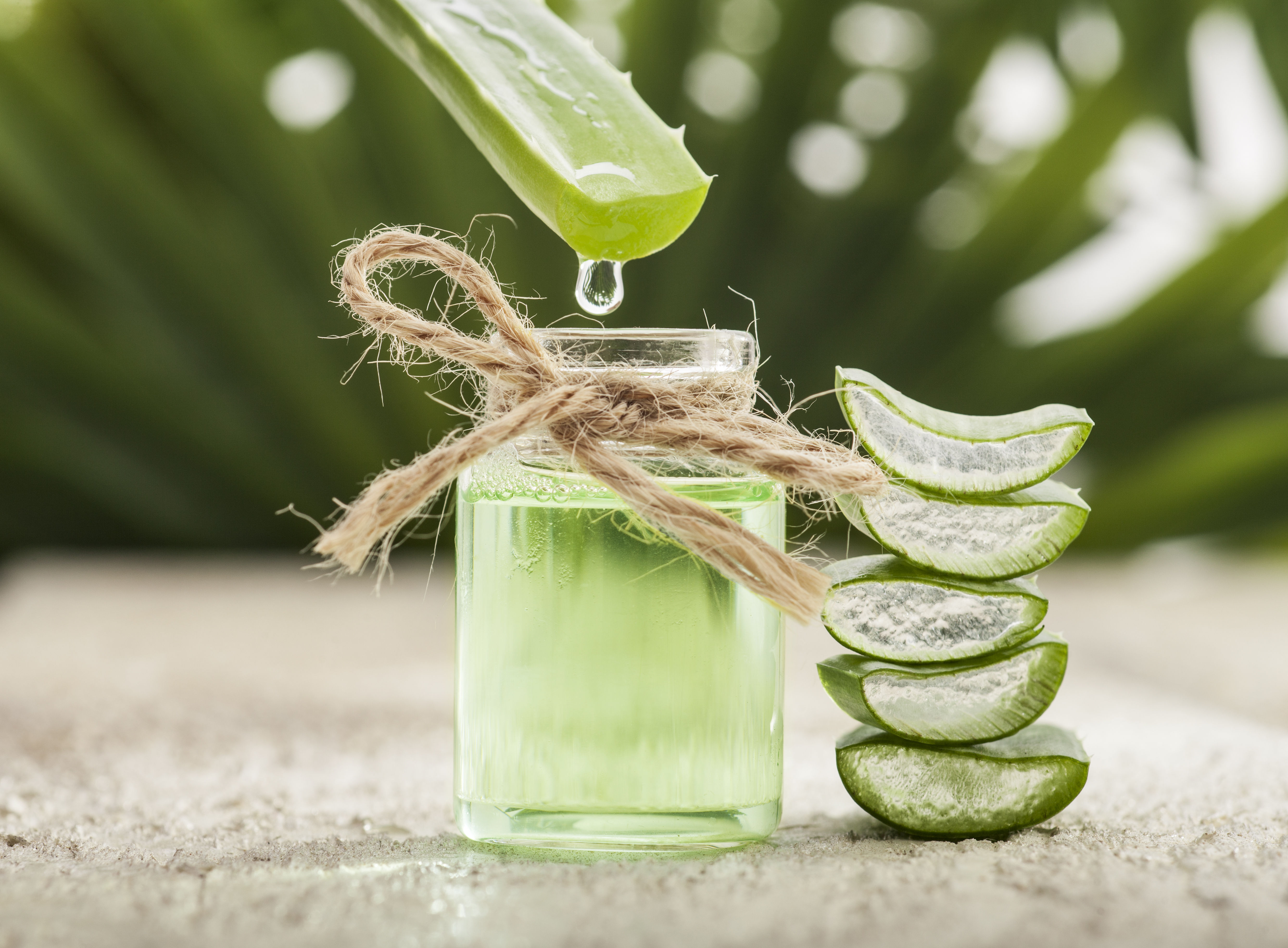 Aloe vera has umpteen benefits for your skin and it is also a home remedy for hyper-pigmentation. The reason aloe vera can remove stubborn marks is because of the presence of a very special called 'aloin' which is a depigmenting agent. It can lighten even the most tanned and pigmented skin. Aloe vera can also speed up the process of new cell creation that will replace the older and hyper-pigmented cells.
How to apply aloe vera
You can always smear and massage aloe vera gel into your skin. These gels have a light and moisturizing formula that will not only remove hyper-pigmentation but will also soothe your skin and make it soft and supple.
If you have an aloe vera plant in your home, you can always extract the thick gel-like substance from the leaves.
Apply aloe vera thickly on your face before going to bed. Wash off your face the next morning. And for better results apply a gloss face pack to your skin right afterwards. Face packs like Aroma Magic Anti-pigmentation Glossy Pack can de-tan your face, and take care of acne and inflammation.
You may not want to apply onion to your skin because of the strong smell, but it is one of the best home remedies for hyper-pigmentation. Onion contains lots of Vitamin C that can remove age-spots, smooth out uneven skin tone and make pimples subside.
Regular application of onion can screen your skin from the sun's UV rays and prevent aggravation of hyper-pigmentation. The antioxidants present in onions prevent oxidative stress that damages skin cells and leads to hyperpigmentation.
How to use onion
Take a small onion and grate it. You will get a thick paste-like substance. Add a dash of turmeric and stir it in evenly. Now, dot the parts of your face with the patches of dark skin with this mixture. Do not use it as a facemask because your eyes will sting.
[READ ALSO: Your Ultimate Guide To Best Skincare For Oily Skin]
5. Green tea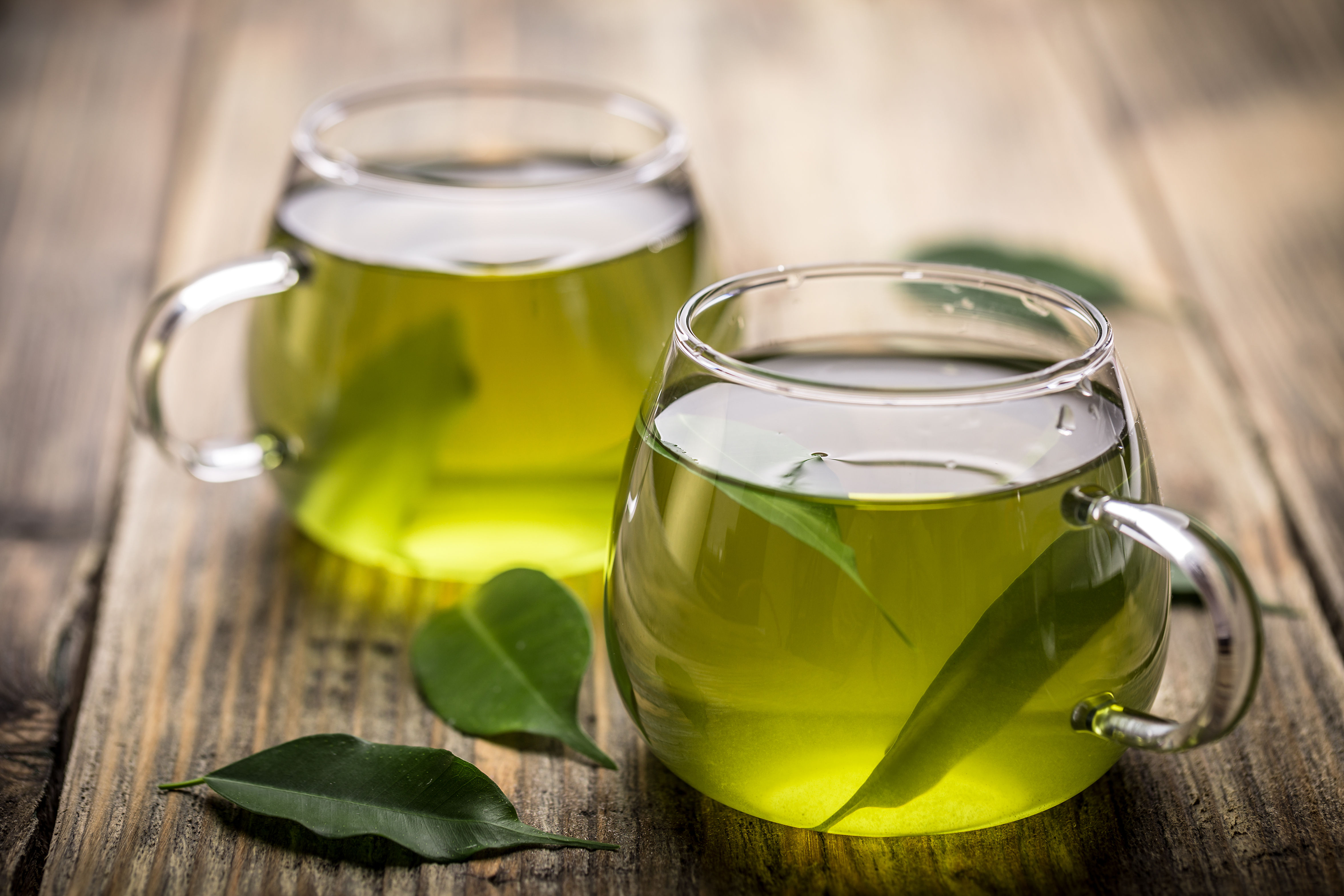 Green tea is something you can't go wrong with and you can also turn to it to get flawless complexion because it is one of the best home remedies for hyper-pigmentation. Green tea is famous for catechins- a very powerful antioxidant. It flushes out of your body those free radicals that cause inflammation and cell damage, prompting hyper-pigmentation.
Green tea also removes toxic materials from your skin and improves blood circulation to your facial skin. This means there will be fewer instances of acne and pimples- factors that are often behind hyperpigmentation.
How to apply green tea
We all know how to brew green tea but how on earth do you apply it to your face? If you have green tea leaves, then soak them in cool water. Wait long enough to allow the leaves to steep and let their contents out. Dab the fluid to the hyper-pigmented areas with a cotton ball. Wash off after 15 minutes with cool water.
You can also make green tea the regular way (in boiling water). Let the tea cool down and put it in the refrigerator. Once the tea is cold, apply it to your face.
You can also use a green tea bag. Dip it in warm water and then put it away. As soon as the bag cools down, rub it onto your skin.
Since the time of ancient Egypt, liquorice has been widely respected as one of the strongest home remedies of hyper-pigmentation. Extracts of liquorice can remove suntan, even out skin tone and undo cell damage. It also acts as a gentle exfoliant that scrubs off the dead cells from your face to leave you with shining and glowing skin.
How to use liquorice
Liquorice is available in the form of a powder that you can easily purchase. Just take a teaspoon of the powder and make a paste with rosewater and smear it evenly all over your face. Before it's time to wash off the liquorice, with a bit of water, moisten your face and scrub your face gently.
[READ ALSO: The 15 Best Natural, Anti-aging Chemical-free Serums And Creams @2021]
7. Milk or curd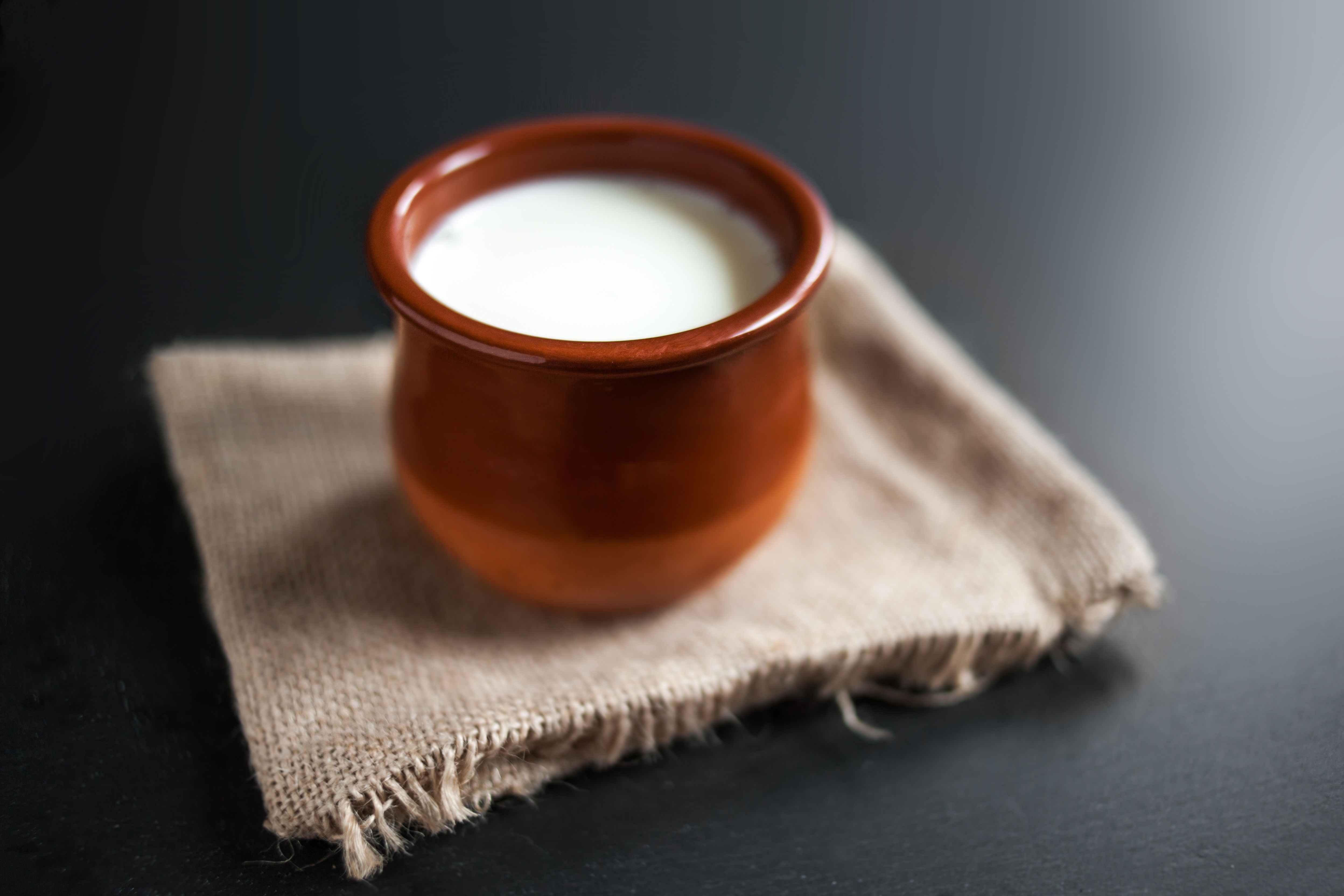 Both milk and curd are sure shot home remedies for hyper-pigmentation. They contain lactic acid- a very efficient natural bleaching agent. Not only will milk and curd remove marks, scars and dark patches, but they will also nourish your skin by increasing the supply of oxygen-rich blood to your face. Milk and curd contain vital fats that plump up your face and slow down ageing and skin sagging. So for flawless skin free from hyperpigmentation and signs of ageing, give it plenty of either milk or curd.
How to apply milk and curd
You can soak a cotton ball with milk and run it all over your face. Within a few minutes, the skin of your face will begin to feel dry and stretchy. Now is the time to rinse your face with luke-warm. Pat dry with a cotton towel. You may add a pinch of turmeric powder to the milk because turmeric too clears complexion.
As for curd, you can smear it on your face. You can also sprinkle in a dash of liquorice to your curd face mask.
Apply either of these two face packs every day. And once you wash off the face pack, complete your skincare regime by applying a de-tanning cream like VLCC Ayurveda Spotless Clear D Pigmentation Cream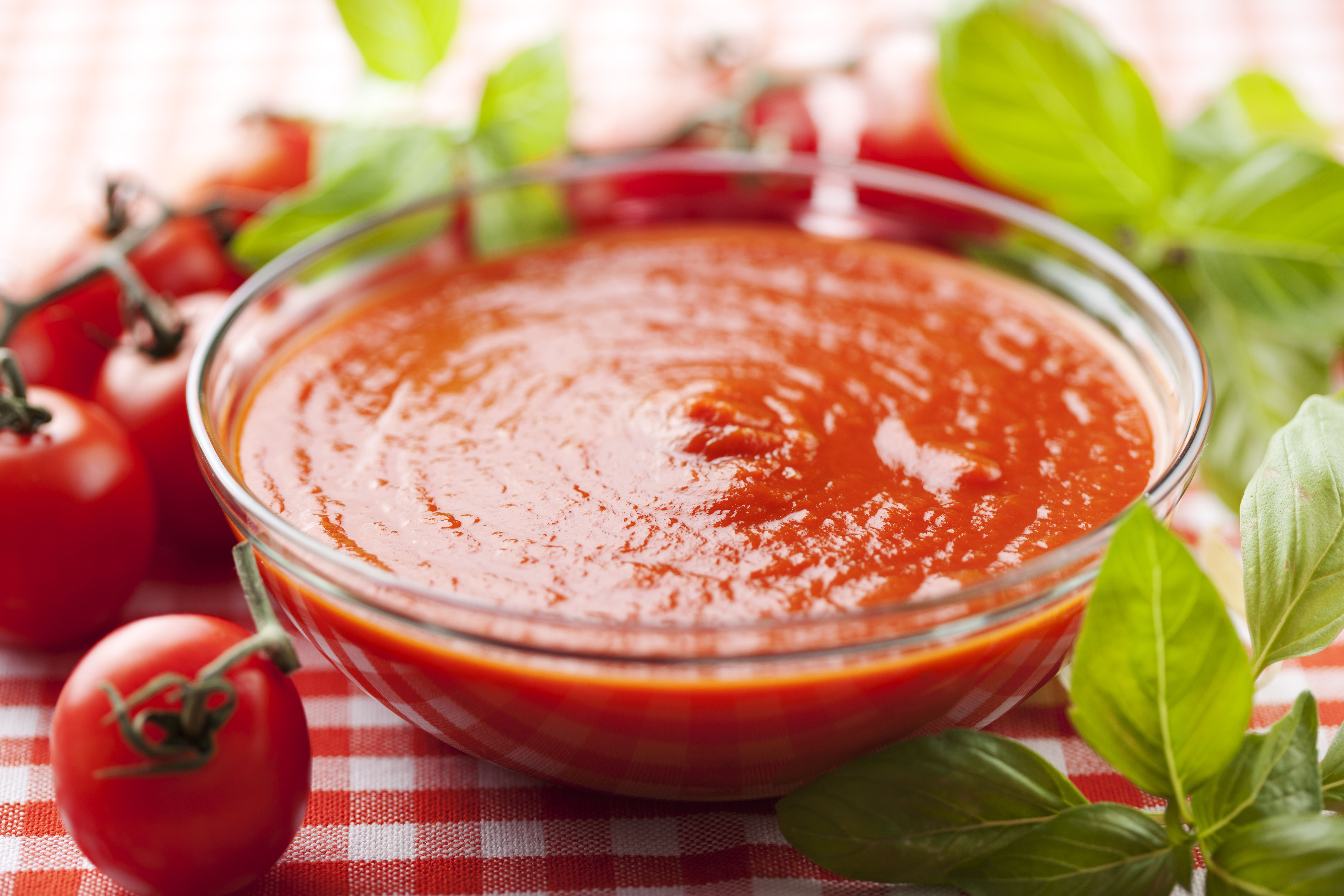 The reason tomatoes are in our list of best home remedies for hyperpigmentation is because they can quickly get rid of awkward marks and blotches on your face in a matter of days. Tomatoes are acidic in nature that helps you in your quest of getting the perfectly even complexion. Its astringent property allows it to clean up your pores and close them to bring freedom from the menace of pimples and the following hyper-pigmentation.
How to apply tomato paste
Squeeze out half a tomato or pump it with a mortar and pestle. Add a small dollop of honey and mix the two thoroughly. Now apply it to your face and wash off with a gentle face wash after 15 minutes.
Conclusion
You really don't have to worry your head over hyper-pigmentation. It happens to everyone. But there are plenty of ways you can eliminate them. Try out suggestions religiously and you will see positive results in a few months.
Recommended Articles for You:-