Faces Canada Ultime Pro HD Intense Matte Lips + Primer - Wine Shot (1.4 g)
Faces Canada Ultime Pro HD Intense Matte Lips + Primer - Wine Shot (1.4 g)
Shades:
Wine Shot
Wine Shot
Tease 14
Blood Moon
Bold Wine 11
Dash of pink 05
Mulberry Magic 17
Natural Coco 12
Obsessed 15
Perfection 01
Red Bouquet 18
Scarlet 06
Tea Rose 10
Roseate
Russet
Espresso 03
Natural Coco 12
Obsessed 15
Hazel
Lights Out
Burnt Amber
Bold Wine 11
Crushed Berry 04
Nearly Nude 08
Wild Orchid
Chestnut
Boysenberry
Magnetic 02
Sold By: Avni Beauty (A - V) - Gurgaon.Sold By: Avni Beauty (A - V) - Gurgaon. Address: Khewat no.345/360, Satbir Logistics Park,, Khentawas, Tehsil Farukhnagar, Gurugram, Gurgaon, Haryana, 122506
Email ID: sonthaliaji@gmail.com

Fulfilled by Purplle indicates that the products will be checked and fulfilled by Purplle's fulfillment service. The seller will be responsible for the product's quality.

100% Genuine Products

Return 15 Days
Description
From the Manufacturers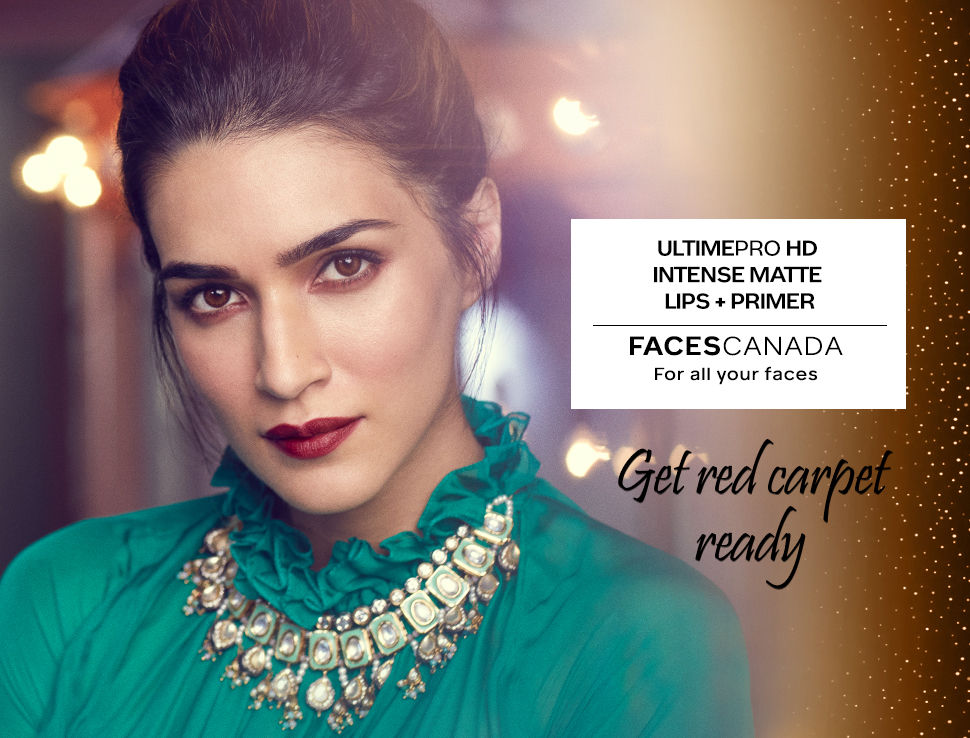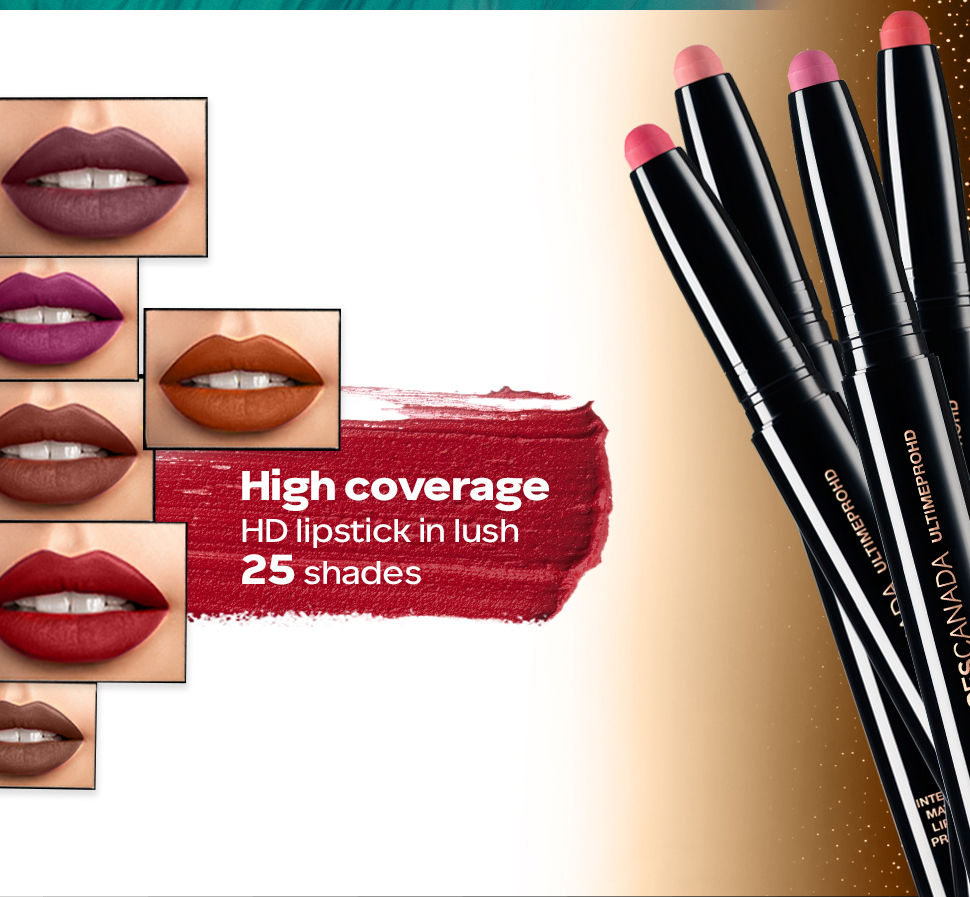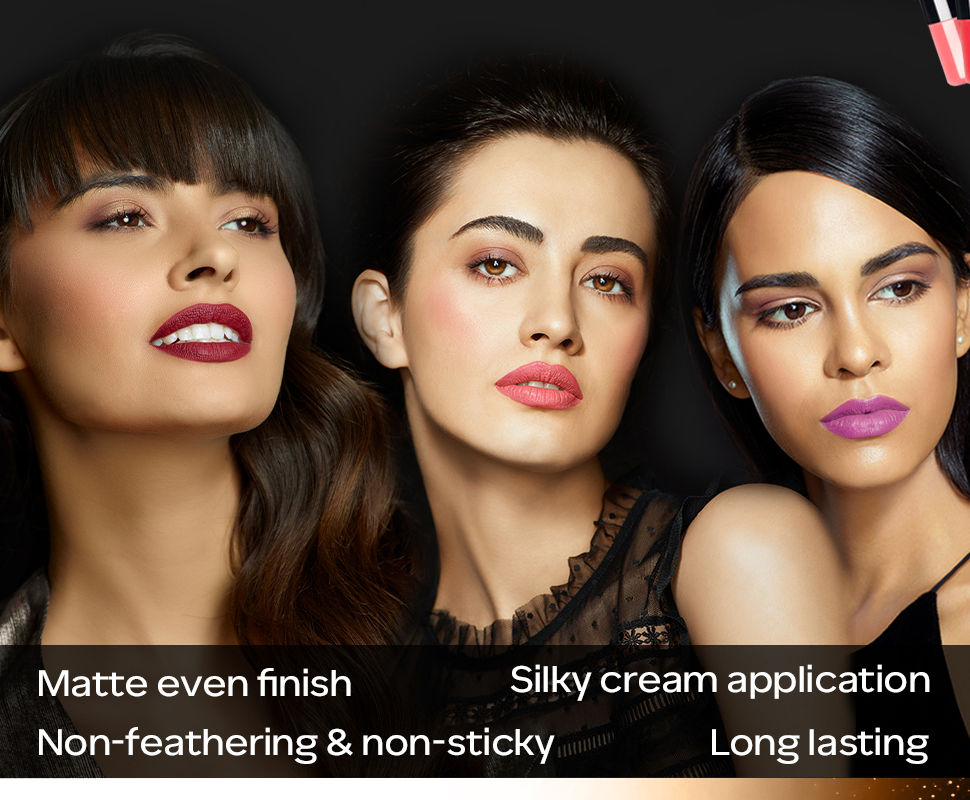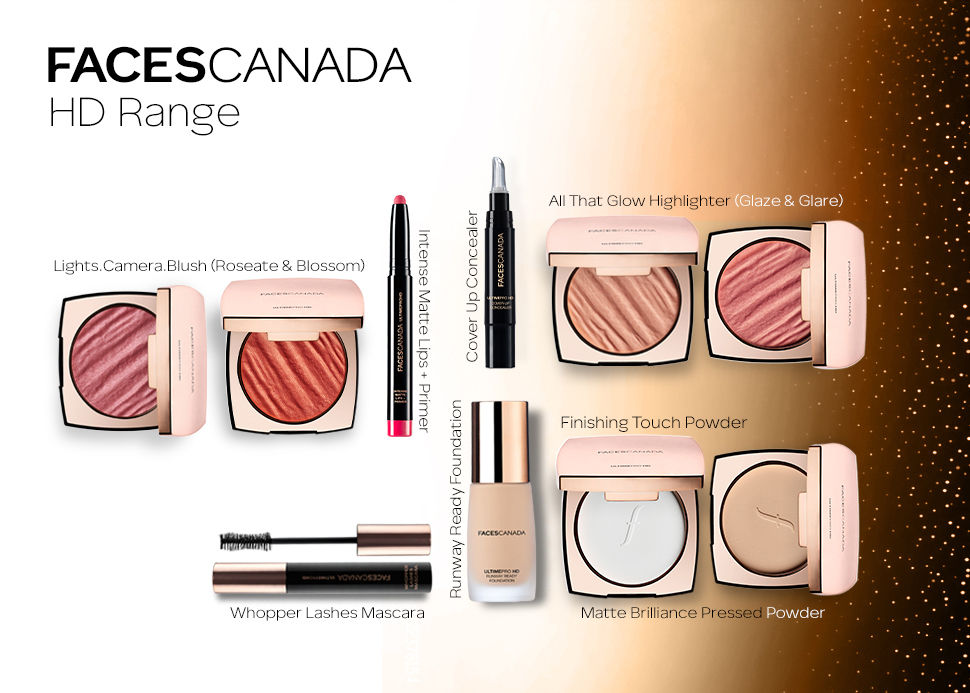 Read more
Highlights
Faces Canada Ultime Pro HD Intense Matte Lips + Primer (1)4 g) Wine Shot .Slay in style in a single swipe!
Benefits
Smudgeproof

Highly Pigmented

Long Lasting Formula
Description
#BeautifulBeginsWithYou Faces Canada Ultime Pro HD Intense Matte Lips + Primer (1)4 g) Wine Shot .Slay in style in a single swipe! Wine Shot- Makeup trends come and go, but bold and vibrant wine shade lipsticks remain timeless. No matter the season, occasion, or your skin tone, a wine shade flatters everybody. Formulated in Germany, the Ultime Pro HD Lips + Primer will leave your lips looking nothing less than perfect. Developed with a built-in moisturizing formula, experience smooth and creamy application along with constant lip care. One stroke application and super long stay, this one will soon become your safe haven. Packed in a sleek stick with a color stripe at the base, spotting this favourite in your makeup pouch will take no more than a second. Just add to cart and the most sought-after matte will be yours. Features- 1) Primer infused matte lip colour 2) Formulated in Germany 3) Silky cream application 4) Matte and even finish 5) No feathering 6) Non-sticky 7) High coverage 8) Highly absorbing 9) Extended stay 10) Cruelty free 25) spectacular shades- 1) Wild Orchid- A chic pillar for fashion lovers who like some edge. The shade can swing you from soft to sexy in a single swipe 2) Wine Shot- Makeup trends come and go, but bold and vibrant wine shade lipsticks remain timeless. No matter the season, occasion, or your skin tone, a wine shade flatters everybody.3) Flamingo- This shade offers a matte finish and a creamy texture to the lips. Just one swipe gives you a beautiful matte textured pink color.4) Blood Moon- Blood Moon is a pure red color, which is a perfect red lipstick for Indian skin tones 5) Nutshell- Nutshell is a shade with deeper undertones which will look stunning on all skin tones. This is a sure shot absolute favourite shade for dark and bold shade lovers.6) Burnt Amber- A fresh, pink-toned nude, smooth lipstick that feels delightfully rich on the lips.7) Hazel- Hazel shade offers a matte and seamless finish. The pigments last all day long without any further touch-ups.8) Lights Out- Lights Out is a nude shade that is completely opaque and glides on smoothly on the lips. Even though it has a matte finish, it is not at all drying on the lips.9) Perfection- True to its name, Perfection renders the perfect shade of pink for your daily looks.10) Magnetic- A shade which will be the biggest addiction for your make-up bag.11) Expresso- The right shade of coffee brown in a single swipe .12) Crushed Berry- A dark berry shade which make you stand out in the crowd.13) Dash Of Pink- Bring out the chirpy side of you with this shade of bright pink.14) Scarlet- This luscious shade of red will go perfectly with a solid casual dress.15) Nearly Nude- A subtle timeless nude for the ones who like to keep it simple.16). Berry Sorbet- A shade which is the right mix of berry and pink, leave your lips alluring.17). Tea Rose- A shade of muted pink which is every girl's favourite.18) Bold Wine- Add a hue of wine colour to your lips and make a bold statement.19) Natural Coco- A shade of brown so creamy and pigmented that it is looks as enticing as chocolate .20) Scandalous- A shade of deep wine mixed with berry, run a scandal when you adorn your lips in this colour .21) Tease- Tease is the perfect Nude peach shade for the ones who want to keep it simple & subtle. Make sure you have this shade in your makeup pouch..22) Obsessed- A shade of pink which will become an obsession,23) Tempting- A hard to resist temptation, this shade of pink will bring a dash of brightness to any dull day .24) Mulberry Magic- A tough to find shade of aubergine, which will make heads turn your way.25) . Red Bouquet- One glide and step out to set things on fire when you step out adorning this shade of red
Read more
Specification
Makeup Color Family :
Wine
Benefits :
Highly Pigmented, Long Lasting Formula, Smudgeproof
Country of Origin :
Germany
Best Before : 31 Mar 2026
15 days Return Policy, free Shipping...Know more