Arata Natural Hydrating Hair Shampoo With Ginkgo, Ginger & Indian Gooseberry For Men & Women | All-Natural, Vegan & Cruelty-Free | Moisturizes & Repairs Damaged Hair (75 ml)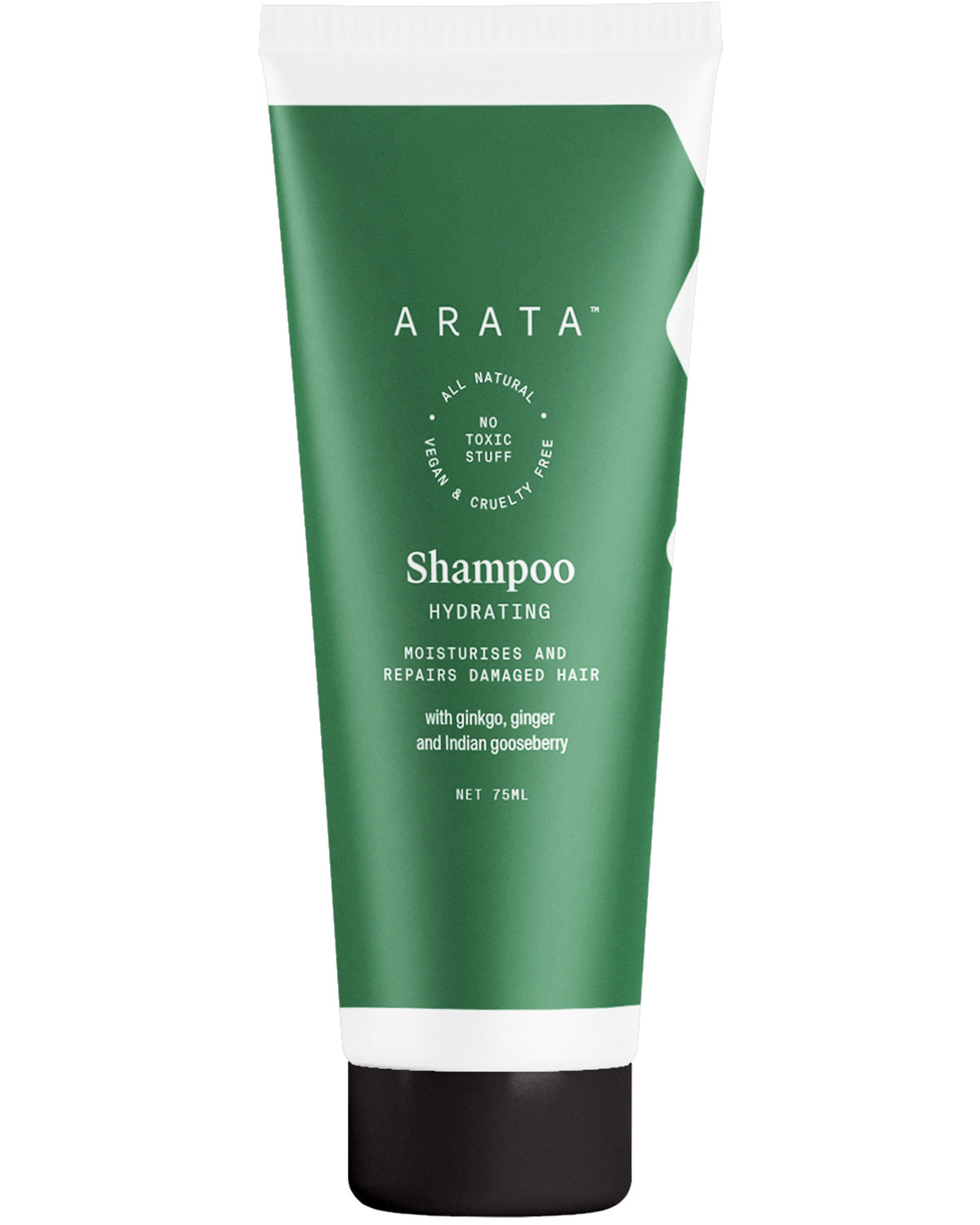 Arata Natural Hydrating Hair Shampoo With Ginkgo, Ginger & Indian Gooseberry For Men & Women | All-Natural, Vegan & Cruelty-Free | Moisturizes & Repairs Damaged Hair (75 ml)
+INFO
Be the first to review
Sold By: Slick Organics Private Limited (MP) MUM.Sold By: Slick Organics Private Limited (MP) MUM. Address: DSC-207, DLF South Court, Saket, New Delhi-110017
Email ID: dhiraj@arata.in

Fulfilled by Purplle indicates that the products will be checked and fulfilled by Purplle's fulfillment service. The seller will be responsible for the product's quality.

100% Genuine Products

Return 15 Days
Description
From the Manufacturers

Effective All-Natural, Plant-Based Formulas
Formulated with safe, highly-effective natural ingredients, our nourishing range of plant-powered skin and hair care products feel fantastic on your hair and skin. Free of harmful chemicals, our formulas are consciously created with plant-derived extracts, and responsibly sourced using only all-natural ingredients.
Each of our ingredients harnesses the powerful benefits of nature, keeping your skin and hair healthy, rejuvenated, and renewed. All this with the incredible efficacy of botanical science, and no harmful impact on the environment. Our vegan formulas are packaged using 100% recycled and recyclable plastic.
We use certified organic ingredients in clean pack labels. Moreover, our products are created for all genders, all skin types, all humans. Because skin is skin. Hair is hair.
Made in India, for the world. #ChooseClean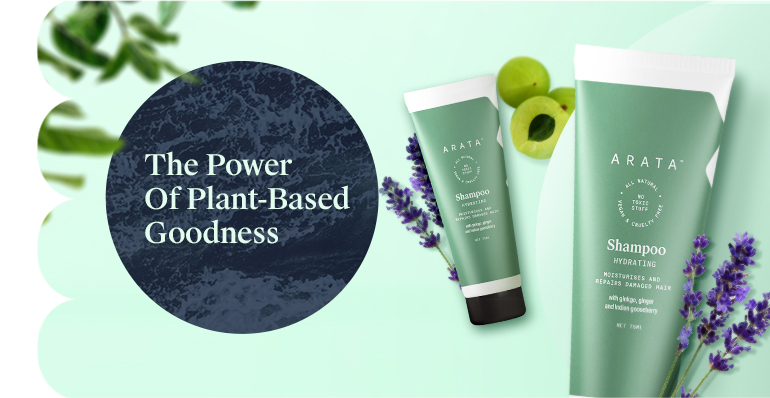 Benefits Of Arata's Hydrating Shampoo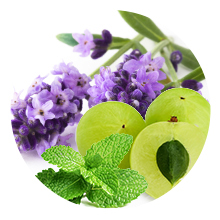 Packed With Soothing Vegan Extracts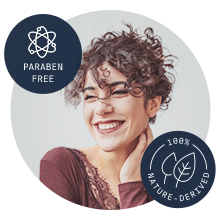 All-Natural Cleansing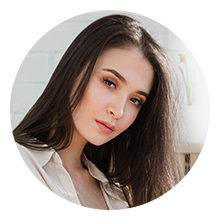 Makes Hair Soft & Shiny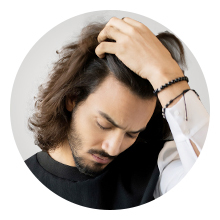 Boosts Circulation & Hydration
Key Ingredients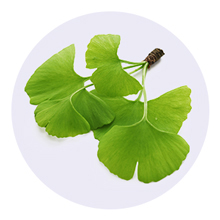 Ginkgo Biloba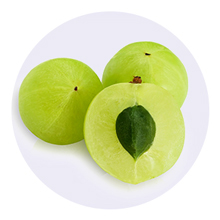 Indian Gooseberry, Ginger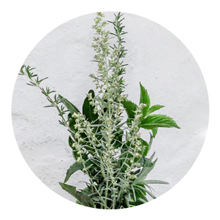 Thyme, Sage, Rosemary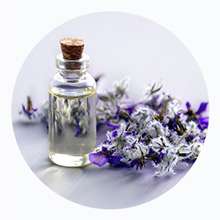 Lavender oil
How To Use

Why Choose Arata?
Our Story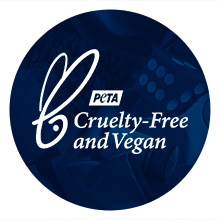 Cruelty-Free & Vegan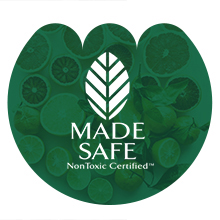 Toxin- Free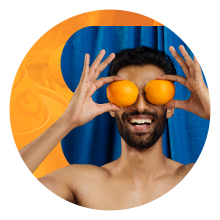 Ditch The Toxins
Read more
Highlights
A soothing and refreshing shampoo, formulated with ginkgo, indian gooseberry, ginger, and 100% nature-derived herbs. Designed to nurture all hair types, this nourishing blend leaves your hair lush, hydrated and shiny. The formula is rich in antioxidants and cooling herbs that enhance your hair's natural growth.
Ideal For
All Hair Types

Dandruff

Weak Hair

lacks lustre

Dehydrated Hair

Damaged Hair

Hair Fall
Benefits
Nourishing

Anti-Dandruff

Revitalizing

Rejuvenating

Hydrating

Hair Cleansing

Hair Volumizing

Stops Hairfall

Softening

Hair Growth

Hair Repair

Refreshing
Description
A soothing and refreshing shampoo, formulated with ginkgo, indian gooseberry, ginger, and 100% nature-derived herbs. Designed to nurture all hair types, this nourishing blend leaves your hair lush, hydrated and shiny. The formula is rich in antioxidants and cooling herbs that enhance your hairs natural growth.BOOSTS SCALP CIRCULATION: This refreshing combination of all-natural herbs and plant-based extracts boosts your natural scalp circulation, while moisturizing dry, damaged hair.DAMAGE REPAIR: The formula is an antioxidant-rich protein shampoo that repairs hair damage caused by toxic chemicals and pollution. This advanced formulation has improved lather and better consistency for daily use.PREVENTS HAIR FALL: Offers hair strengthening action. The shampoo infuses your hair with nature-derived herbs and soothing extracts that boost hair growth and strengthen your strands naturally. The blend prevents hair fall caused by toxic, synthetic chemicals.GINKGO BILOBA: A powerful natural herb, ginkgo biloba enhances and promotes circulation and scalp health, which in turn stimulates hair growth and naturally regenerates your strands.INDIAN GOOSEBERRY & GINGER: These nature-derived extracts promote scalp health by reducing inflammation and irritation caused by daily exposure to dust and pollution, imparting shine and softness to your hair
Read more
Specification
Hair Concern :
Damaged Hair, Dandruff, Dehydrated Hair, Hair Fall, lacks lustre, Weak Hair
Hair Type :
All Hair Types
Speciality :
Cruelty Free, Paraben Free, Vegan
Active Ingredients :
Amla, Coconut Oil, Ginger, Ginkgo Biloba Extracts, Gooseberry, Gooseberry Extracts, Lavender, Lavender Oil, Rosemary, Rosemary Leaf, Sage, Thyme
Benefits :
Anti-Dandruff, Hair Cleansing, Hair Growth, Hair Repair, Hair Volumizing, Hydrating, Nourishing, Refreshing, Rejuvenating, Revitalizing, Softening, Stops Hairfall
Makeup Style Preference :
Natural
Country of Origin :
India
Best Before : 28 Feb 2025
15 days Return Policy, free Shipping...Know more