Fogg Marco Deo Spray For Men (150 ml)
Fogg Marco Deo Spray For Men (150 ml)
Age Group : Adults
Benefits : Deodorizing
Notify me when this product is in Stock:
Sold By : Spunk Retail.

Quick overview
One whiff of this luxurious fragrance from Fogg and you are sure to be entranced by its cool, masculine fragrance!
Details
Key Features: Luxurious and Exhilarating Fragrance
Long-lasting
Absolute Freshness
Sensual Aroma
Enhances Confidence
Neutralises Body Odours and Perspiration
Classic and Intense
Recommended for Daily Use
One whiff of this luxurious fragrance from Fogg and you are sure to be entranced by its cool, masculine fragrance! Sensual Aroma: The intense notes combine freshness with fine sensuality to ensure that you are sure to get the attention of the girls! Classic & Intense: Perfect for the urban man who is a good combination of tradition and urbane styling, the Fogg Marco Deodorant gives you an intense fragrance
Absolute Freshness: The cool uplifting fragrance envelopes you in freshness and care and instantly wakes you up whenever, wherever
Neutralises Body Odour and Perspiration: The unique formula of this spray gives your senses a fresh uplift and effectively neutralises body odour and perspiration
Recommended for Daily Use: The long lasting fragrance is light and cool enough to be used on a daily basis as it lasts through the better part of your day
Product Specifications
Fogg Marco Deo Spray For Men (150 ml)
Age Group
Adults
Application Area
Body
Benefits
Deodorizing
Consistency
Spray
Container Type
Tin
Gender
Men
Natural
No
Skin Type
All Skin Types
Quantity
ml
Questions & Answers
Q:

What is so special about fogg black? Answer This Question

A:

FOGG Black is a very very long lasting and great manly smelling, soothing smelling deo.
Q:

What is the range of fogg black collection? Answer This Question

A:

Without gas, the fogg deodorant introduces new fogg black collection. The range of fogg black collection includes: Fougere, Aromatic, Aqua, Oriental, and Spicy Deo.
Q:

Is Fogg black deo also available for women? Answer This Question

A:

Yes, Fogg black deo are also available for women along with various range. Fogg black deo is a deodorant that provides you with absolute value for money.
Q:

What is the specialty of Fogg deo black series? Answer This Question

A:

Yes the Fogg deo black & brown are the new Fogg ranges. They have stronger fragrance I guess
Q:

Is fogg perfume is something different than deo? Answer This Question

A:

Fogg Perfume is a combination of perfume and deodorants. It has the qualities of both when it comes to fragrance & the long staying power it is the best!
View all answered questions
Reviews of Fogg Marco Deo Spray For Men (150 ml)
Refine Reviews
5 Its the bestDeo in this price segment
I have literally used whole slew of deos since 5 years, but this one is one of the best i have got .If say, its best than still it wont be wrong either. FOGG marco(black)is a very very long lasting and great manly smelling, soothing smelling deo. Its hard too. but soothingly hard. its simply the best u can get. it comes in a large amount, not even little of gas in bottle. Much better than AXE, WILD STONE, DENEVER, 18 n many many other i have used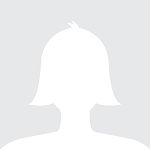 17/03/13
4 Superb Concept...
If you're looking for a perfume without any harmful gas then this one is a perfect choice for you! it contains only the perfume liquid and NO gas at all! Smells nice and the packaging is really good! This deo makes you smell awesome and fresh throughout the day! Perfect choice for all the perfume loving men like my hubby!! The concept of all perfume and no gas is superb!!!
5 Best deo
this is a best product..i have been using this product for the last 2 months and let me tell you this just makes my day...a lovely deodorant,lasts till i come back from my office and have a shower,so i dont need to puff my office bag everyday with a bottle of deodorant,and press the noozle every 4 hours to impress my female co workers,and also 1 bottle of this deodorant lasts seriously long......so guys without a second thought order this at purplle.com..use it..Definitely buy it again and Recommend it to others
5 super
Hi, i use Fogg Royal Deo Spray for Men (100 g) for a very long period of time. I am satisfied with this products and i recommand others also buy this product.Price is good. It worth it. And the fregrence of Axe Provoke Deodorant (150 ml)Fogg Royal Deo Spray for Men (100 g) very good and smell of deo in body for a full day. Awesome deal. buy it without any hesitation. Thus I love how this fragrance provides freshness instantly and it is long lasting.
5 fab
Sprays like a Perfume. No Gas at all.. Which makes it spread less, so you have to spray by lesser distance, which can in turn burn you sensitive ones :) Smell is like Aftershave + Some Fragrance. It lasts ~ 6 Hours. Don't be discouraged by the Size of this Bottle, It actually lasts. FOGG deo is not only value for money it is also the best deo in term of fragnances....I bought this fogg deo after seeing the ad on TV and it really smells like a perfume....and it has lasted me for really long...Guys go for it, a premium brand at a good cost. - See more at: http://purplle.com/product/fogg-royal-deo-spray-for-men-100-g#sthash.gsZhVC1r.dpuf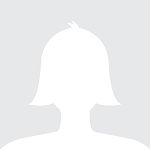 12/02/13
4 Awesome product
Its a must buy product! the perfume essence is long lasting even after 12 Hrs and it will give you a very good feeling to use! A must buy product and a trusted Purplle service along with it :) Go for it if you want a real change from Addidas, axe, playboy etc. Really good one and a value for money buy! a must have in your collection!
4 Long lasting smell
The one thing that compelled me to buy this product was their advertising and marketing strategy. And as the advertisement says i found the product quite good. It was a unique concept which indicated that this product only has perfume liquid and believe this, they are true. The product is available almost everywhere at every shop. The fragrance seems fresh and long-lasting. The product is also skin-friendly and there are minimal chances of side-effects as claimed by the manufacturers.
Popular Searches Leading To This Page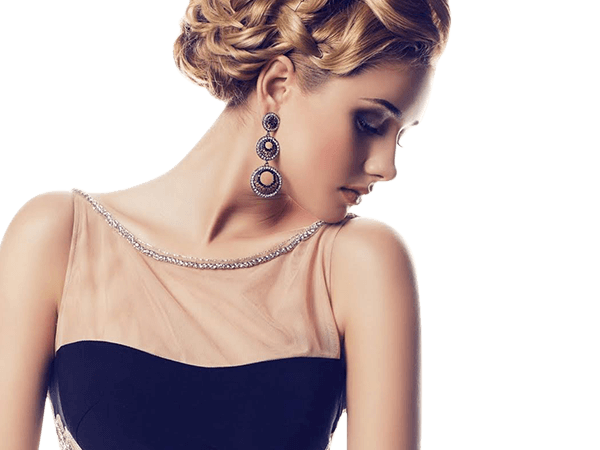 Close