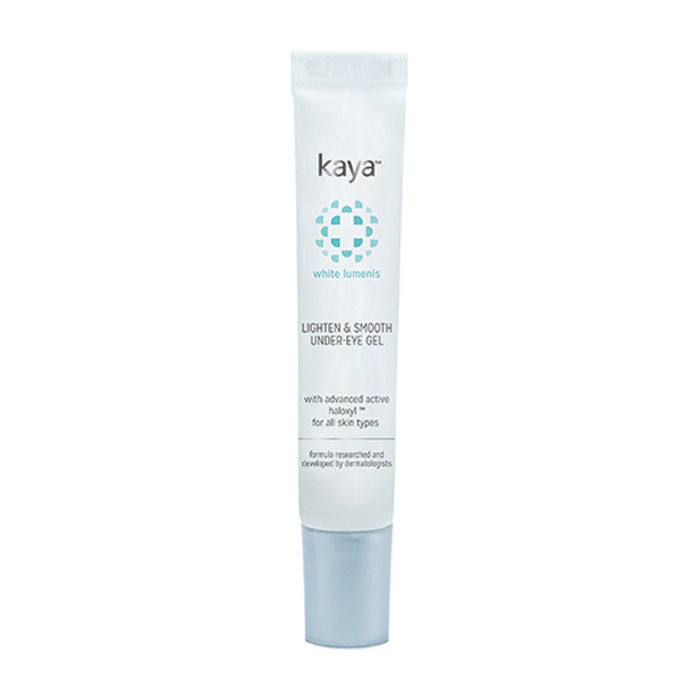 Kaya White Lumenis Lighten & Smooth Under Eye Gel with Advanced Active Haloxyl | For all skin types | Reduce Under Eye Dark Circles & Puffiness | Makes skin firm & even toned, 15 ml
+INFO
4 items left
Sold By: Alter Ego (A - A) - Bhiwandi.Sold By: Alter Ego (A - A) - Bhiwandi. Address: 7, 8, C4 Building, , Angel Logistics Park, Pimplas, Bhiwandi, Thane, Maharashtra, 421311
Email ID: sourcingteam@purplle.com

Fulfilled by Purplle indicates that the products will be checked and fulfilled by Purplle's fulfillment service. The seller will be responsible for the product's quality.

100% Genuine Products

Return 15 Days
Description
From the Manufacturers
LIGHTEN AND SMOOTH UNDER EYE GEL
Helps visibly reduce under-eye dark circles by dissolving the pigments that cause darkening under the eye
It also promotes firmness and tone of the under-eye skin
Formula researched and developed by dermatologists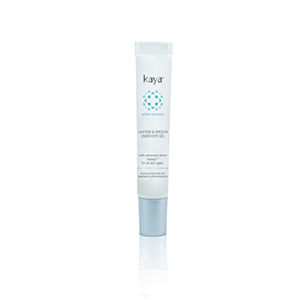 Dark Circles- A lot of people suffer from dark circles, these dark circles always make one look older. This could be because of lack of sleep, stress or even illness. If dark circles are not treated in time, they do tend to get worse and appear distinctly under the eyes
Puffiness- The skin around each eye is very thin and sensitive. Puffiness is when this skin swells around the eye due to excessive accumulation of fluids called edema that are present in the skin tissue
Kaya Light and Smooth under Eye Gel contains Haloxyl that helps reduce under eye circles by boosting blood circulation and dissolving pigments that cause darkening under the eye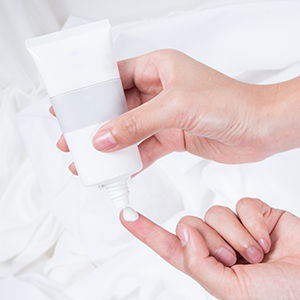 Dispense an adequate amount of gel onto your finger

KAYA LIGHTEN AND SMOOTH UNDER EYE GEL is suitable for Combination, Dry, Normal & Oily skin


PIGMENTATION
What is Pigmentation?
Pigmentation is simply the presence of dark (hyperactive pigmentation) or light (hypo pigmentation) patches on the skin. This condition is common and may present in a variety of forms. Pigmentation, especially on the face and exposed areas can affect the overall emotional well being and self-esteem of the individual.
Why does Hyper-pigmentation occur?
You get your skin colour from a pigment called melanin, which essentially protects you from the damaging effects of the sun. Excessive exposure to the sun causes this pigment to be produced more. An increase in the activity or production of this melanin can cause an uneven "freckly" appearance on the surface of the skin. These areas of hyper-pigmentation are called lentigens and are commonly referred to as age spots.
What factors contribute to Hyper-pigmentation?
Sun Exposure
Pregnancy & Birth Control: Hormonal changes during pregnancy and the use of birth control pills may also cause hyper-pigmentation in some cases.
Topical & Oral Antibiotics
Perfumes
Painkillers
Pigmentation Myths
Dark Patches on the skin are incurable -As mentioned above, melasma or other patches can be treated, but in some cases, they do recur. It has, therefore, important to continue to treat them consistently.
Sunscreen is needed only when you have an outdoor event/ job-It is the most common of myths and untrue. It is importance to use sunscreen even when you are at home during daytime. Sunrays can inflict permanent damage on your skin and when it comes to pigmentation, exposure can be the root cause.
Children inherit pigmentation from their parents-Not always true. Some types of pigmentation can be inherited or have a genetic basis but most of them are acquired through inflammation.
Hugh-end laser treatments and peels will cure pigmentation-While some kinds of pigmentation, such as acne-induced pigmentation or DPNs, can be cured completely, many forms can only be significantly lightened.
Read more
Highlights
Get beautiful looking eyes with Kaya Lighten & Smooth Under Eye Gel
Ideal For
Dark Circles

Damaged Skin

Under-Eye Puffiness
Benefits
Gentle On Skin

Diminishes Dark Circles

Non-Irritant

Tones Skin

Skin Firming

Reduces Puffiness

Smooth Texture

Improves Blood Circulation
Description
Works with an innovative concept to relieve of the tired look of the eyes by reducing dark circles and puffiness, Improves the blood circulation around the eyes thus it not only reduces but also prevents pigmentation around the eyes. Ingredients: Haloxyl complex reduces iron accumulation and accumulation, reduces puffiness and blood accumulation thus working on puffiness and dark circles
Read more
Specification
Skin Concern :
Damaged Skin, Dark Circles, Under-Eye Puffiness
Speciality :
Dermatologically Tested
Benefits :
Diminishes Dark Circles, Gentle On Skin, Improves Blood Circulation , Non-Irritant, Reduces Puffiness, Skin Firming, Smooth Texture, Tones Skin
Country of Origin :
India
Best Before : 28 Feb 2025
15 days Return Policy, free Shipping...Know more
Reviews
Based on 11 Ratings
Weighted average based on user credibility on purplle
What customers say:
(Tap on each bar to filter the review)
Narrow Reviews By:
Recent
Most Helpful
By certified Buyer
By Positive
By Negative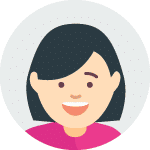 Shivani Sharma
On 2/11/2019
perfect for undereye area
perfect for undereye area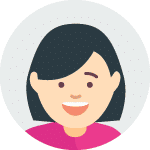 vijender_24
On 29/10/2017