Lakme Absolute Kohl Ultimate Kajal - Silver Slate (1.2 g)
Description
From the Manufacturers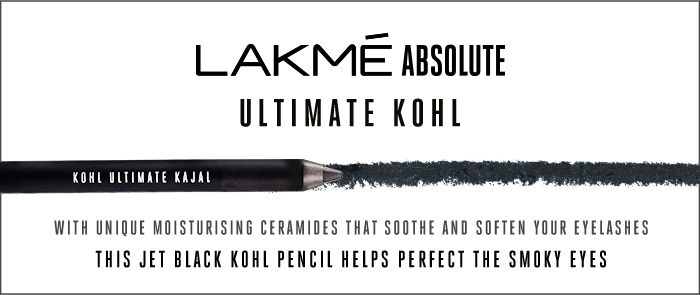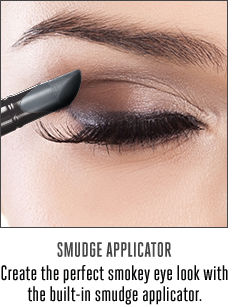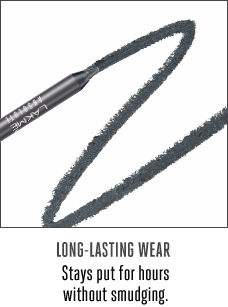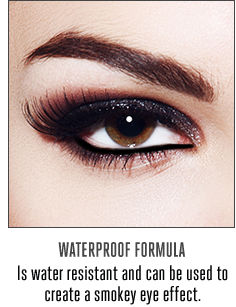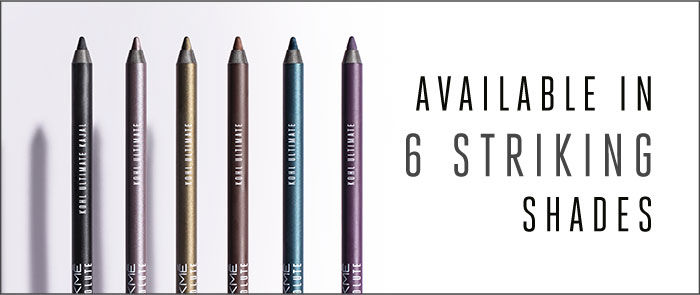 Read more
Highlights
Absolute Kohl Ultimate brings you a superior eye makeup element that will adorn your gorgeous Indian skin tone and features.
Benefits
Long Lasting Formula

Smudgeproof

Waterproof

Highly Pigmented

One swipe application

Water Resistant

Fadeproof

Glides Smoothly

High Color Payoff

Precise Application

Light Weight Formula

Smooth Application

Intense Pigmentation

Easy Application

Even Color Payoff

Transfer Resistant

Consistent Shade

Smooth Texture
Details
Moisturizing Ceremides.
Dermatologically tested.
Last upto 16 hrs.
Smudge off - comes with a smudger on one side.
Water resistant.
Jet Black Kohl pencil for a 'Smokey Eye' look.
Description
Get yourself this water-resistant, smudge-proof, jet black kohl pencil to create the perfect 'Smokey Eye' look. The Lakme Absolute Kohl Ultimate has unique moisturizing ceremides that soothe and soften lashes. It's dermatologically tested and safe to apply inside the eye. Any dull day can be prepped up with a few strokes of kohl to your eyes and a quick fix comes easy with the smudger that accompanies Absolute Kohl. The intensive, smudge-proof feature allows your eyes to stay highlighted all day long and through your wild nights without being affected by oily skin or rubbing. All the drama in the world will keep your eyes sultry but no tear or heavenly shower will lead this Lakme Absolute Kohl Ultimate to bleed color on your elegant face.Now give your eyes those ultimate, long lasting, jet black lines with the Lakme Absolute Kohl Ultimate that can last upto 16 hours! Buy the Lakme Absolute Kohl Ultimate now!Lakme is one of India's leading color cosmetic brands offering a wide range of high-end, world-class color cosmetics and skincare products. Lakme has a vast product range specially crafted by experts for the Indian skin. The brand has also been redefining fashion in India for over 15 years with Lakme Fashion Week, India's premier fashion event. Moisturizing Ceremides.Dermatologically tested.Last upto 16 hours smudge off - comes with a smudger on one side.Water resistant.Jet Black Kohl pencil for a 'Smokey Eye' look
Read more
Specification
Speciality :
Dermatologically Tested
Makeup Color Family :
Blacks, Grays
Active Ingredients :
Ceramides
Lasting Power :
Lasts Upto 16 Hours
Benefits :
Consistent Shade, Easy Application, Even Color Payoff, Fadeproof, Glides Smoothly, High Color Payoff, Highly Pigmented, Intense Pigmentation, Light Weight Formula, Long Lasting Formula, One swipe application, Precise Application, Smooth Application, Smooth Texture, Smudgeproof, Transfer Resistant, Water Resistant, Waterproof
Country of Origin :
Germany
15 days Return Policy, free Shipping...Know more