NutriGlow NATURALS'S Advanced Pro Formula Combo of 3 Wine Facial Kit (60 gm)/ Bleach Cream (43 gm) & Gold Radiance Booster (65 ml)
NutriGlow NATURALS'S Advanced Pro Formula Combo of 3 Wine Facial Kit (60 gm)/ Bleach Cream (43 gm) & Gold Radiance Booster (65 ml)
+INFO
Sold By: NUTRIGLOW GBL LIFESCIENCES PRIVATE LIMITED- MUM.Sold By: NUTRIGLOW GBL LIFESCIENCES PRIVATE LIMITED- MUM. Address: M-014, Site 5, Kasna Industrial Area, Gautam Buddha Nagar, GREATER NOIDA, UTTAR PRADESH, IN, 201310
Email ID: mail@nutriglowcosmetics.com

Fulfilled by Purplle indicates that the products will be checked and fulfilled by Purplle's fulfillment service. The seller will be responsible for the product's quality.

100% Genuine Products

Return 15 Days
Description
Highlights
NutriGlow Wine Facial Kit contains Wine Deep Cleanser-50g, Wine Exfoliation Scrub-50g, Wine Nourishing Gel-50g, Wine Whitening Cream-50g, Wine Firming Mask Pack-50g & Wine Serum-10ml which is suitable for both oily & dry skin.
Description
NutriGlow Wine Facial Kit contains Wine Deep Cleanser-50g, Wine Exfoliation Scrub-50g, Wine Nourishing Gel-50g, Wine Whitening Cream-50g, Wine Firming Mask Pack-50g & Wine Serum-10ml which is suitable for both oily & dry skin.
Packed with the graciousness of Red Wine & world-class beauty enhancers, our Wine Facial Kit is qualified to help you get rid of visible signs of ageing & rejuvenates your skin to give long-lasting glowing skin.
It encourages your natural beauty to come out fully-fledged and is a potent formulation that: •Removes Skin Blemishes & Dark Circles •Eliminates Visible Signs of Ageing •Acne Defense to Make You Look young •Improves Skin Elasticity •Soothes & Calms Skin How to use Wine Facial Kit?
Step 1 Cleanser - Apply it on the face and neck, massage in upward and outward small circular strokes for 2-3 minutes, and wipe off with moist cotton.
Pay special attention to the corners of your nose, hairline, chin, and neck.
Step 2 Scrub - Mix the scrub with water to make a paste and apply that all over the face.
Massage gently in upward and outward circular movements for at least 5-7 minutes.
Rinse off with splashes of cold water Step 3 Gel - Apply the gel all over the face and neck.
Massage gently with fingertips till it gets absorbed Step 4 Cream - Take the cream on your fingertips and apply it all over the face and neck.
Massage with light circular upward strokes for 10-15 minutes Step 5 Mask - Apply the mask evenly all over the face and neck, avoiding the eye area.
Place two wet cotton wool pads over the eyes and relax for 10-15 minutes.
Wipe off with a damp tissue and then rinse gently by splashing cold water Step 6 Serum - Take the required amount of serum in your hand and gently massage all over your face and neck for soft, supple, and hydrated skin
Read more
Specification
Country of Origin :
India
Best Before : 31 May 2026
15 days Return Policy, free Shipping...Know more
Reviews
Based on 4 Ratings
Weighted average based on user credibility on purplle
What customers say:
(Tap on each bar to filter the review)
Narrow Reviews By:
Recent
Most Helpful
By certified Buyer
By Positive
By Negative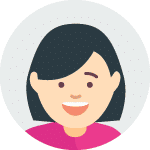 rashmi04061995
On 31/8/2022
gd pdt in this price range
gd pdt in this price range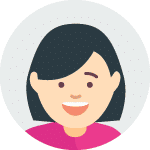 Harpreethk267
On 8/10/2022
Poor
Boht hi Bekar Serv Hai Aapki Kitne Din se Prod.Mangwaaya HAi Abhi tak Nhi Aaya Phn Kar kar K Preshan ho gye hai ? Ajke Bad Kuch B Order nhi krugi apki sit se
Boht hi Bekar Serv Hai Aapki Kitne Din se Prod.Mangwaaya HAi Abhi tak Nhi Aaya Phn Kar kar K Preshan ho gye hai ? Ajke Bad Kuch B Order nhi krugi apki sit se