POND'S Pimple Clear Face Wash (50 g) Is Out Of Stock.
This product is out of stock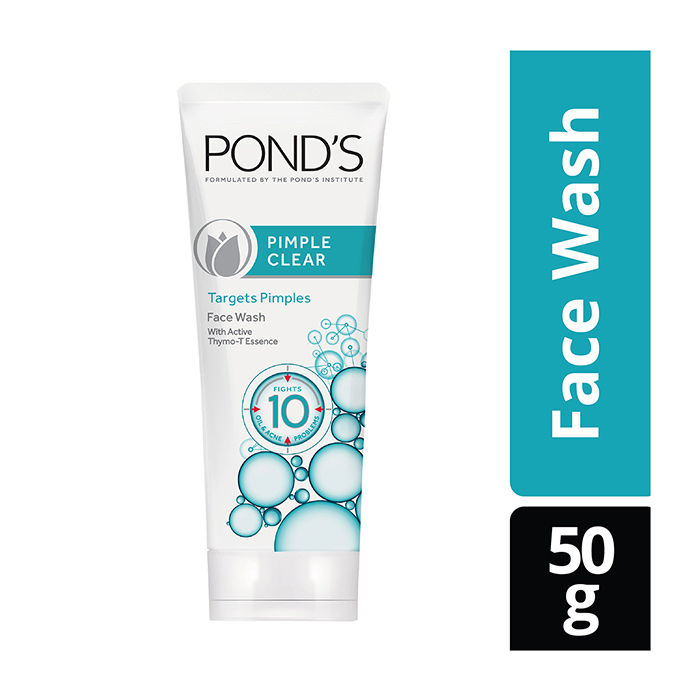 POND'S Pimple Clear Face Wash (50 g)
+INFO

100% Genuine Products

Return 15 Days
Description
Highlights
New Pond's Pimple Clear with clinically proven Active Thymo-T Essence, a unique anti-pimple combination formulated with thyme and pine oils. Difference you can see in just 3 Days.
Ideal For
Acne

All Skin Types
Benefits
Anti-Acne
Details
Pond's Pimple Clear Face Wash targets pimples at its root and clinically proven to reduce pimples in just 3 days.
The only facewash with Thymo-T formula which is clinically proven to visibly reduce pimples in 3 days - result is clearer skin!.
Lock + Clear technology targets pimple causing germs at its root and works on the skin to cleanse it away.
Fights oil and pimple problems and prevents it from coming back with regular use.
Activated Thymo-T Essence is a powerful ingredient a patented by The Pond's Institute which targets pimples and effectively works on the 10 pimple problems and prevents them from coming back.
Suitable for all skin types.
Description
emishes, and pimple marks play on our psyche and can affect our confidence levels and morale leading to depression and more.
Environmental factors are only some the causes of this problem, but hormones and genetics also play a part in triggering acne.
Stress, lifestyle choices, hygiene issues, make-up residue and food can make the situation worse.
Even grooming can add to the problem as your hair could be accumulating germs, dirt and grease throughout the day and transferring them onto your face.The SolutionPond's Pimple Clear offers the best face wash for pimples and acne thanks to its uniquely formulated solution that includes active Thymo-T Essence.
The formula works well with this face wash for oily skin and is also makes it the best face wash for dry skin.
It penetrates deep into your skin's epidermis to lock pimple causing germs at the root and helps clear them away.
Pond's Pimple Clear face wash is a gentle face wash with the world's first Lock + Clear Technology that is clinically proven to start showing results in just three days giving you clearer, healthier, smoother skin.
Benefits and Ingredients• The Power of Active Thymo-T Essence and the world's first Lock + Clear Technology enables this face wash for pimples to clear them at the root.
You'll see a visible difference in 3 days with smoother, clearer skin thanks to this exfoliating face wash.UsageThe Pimple Clear Face Wash is one of the best face washes for pimples and is quite simple to use:- Squeeze a 'coin-sized' amount into your palm and lather up with lukewarm water.
Gently massage your face with the lather of this gentle face wash for about 30-60 seconds.
Rinse with lukewarm water and you're done.
Use this exfoliating face wash daily, at least twice a day, for the best results.About The Pond's Institute:The Pond's Institute brings the best scientific knowledge to the aid of modern day's skincare problem.
It was formed to bring together years of skincare science and first-to-market innovative product formulas.
Through a global network of over 700 scientists, the Pond's Institute continues to work every single day to create science and technology breakthroughs that correct the skin problems of tomorrow better than anyone else.
The Pond's Institute: Future-Proofing Your Skin.Pond's Pimple Clear Face Wash targets pimples at its root and clinically proven to reduce pimples in just 3 days.The only facewash with Thymo-T formula which is clinically proven to visibly reduce pimples in 3 days - result is clearer skin!.Lock + Clear technology targets pimple causing germs at its root and works on the skin to cleanse it away.Fights oil and pimple problems and prevents it from coming back with regular use.Activated Thymo-T Essence is a powerful ingredient a patented by The Pond's Institute which targets pimples and effectively works on the 10 pimple problems and prevents them from coming back.Suitable for all skin types
Read more
Specification
Skin Type :
All Skin Types
Country of Origin :
India
15 days Return Policy, free Shipping...Know more
Reviews
Based on 325 Ratings
Weighted average based on user credibility on purplle
What customers say:
(Tap on each bar to filter the review)
View more
Narrow Reviews By:
Recent
Most Helpful
By certified Buyer
By Positive
By Negative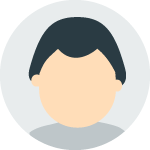 good one
it only needs small quantity. it dried out my pimple...about acene i didn't know ..becoz now only i started using this.. i think it take time for acene
it only needs small quantity. it dried out my pimple...about acene i didn't know ..becoz now only i started using this.. i think it take time for acene