Roots Brush No. 9946 Is Out Of Stock.
This product is out of stock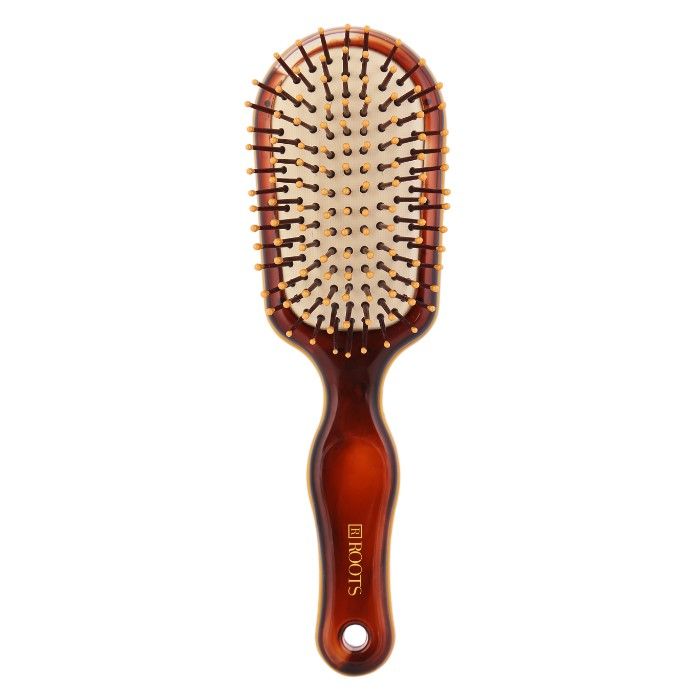 Roots Brush No. 9946
+INFO
Be the first to review

100% Genuine Products

Return 15 Days
Description
Highlights
Roots Brush 9946 is an Anti-bacteria Cushion brush. Designed for short to medium hair and fine or thinning hair. The body of the brush repels bacteria giving you utmost hygiene, hence preventing scalp and skin irritation. The cushion pad of the brush helps the hairbrush to be gentle on the hair and scalp as the bristles collapse anytime they meet resistance and hence prevent hair from breakage. Can also be used by men to create neat smooth shapes without creating lift.
Ideal For
All Hair Types
Description
The Roots anti-bacterial cushion brush does not allow bacteria to thrive on it, keeping your hair clean and fresh after every stroke.
Unlike other brushes, Roots anti-bacterial Cushion brush does not transfer any form of bacteria on to your hair or vice versa.
Its bristle-tips are softened and rounded so as to massage your scalp stimulating the natural hair oils and also prevents scraping the hair cuticles.
This hygienic brush comes in the latest a€˜tortoise shella€™ design that makes it stand out and look chic.
Available in 3 types a€" Cushion, Round and All-purpose
Read more
Specification
Hair Length :
Medium Length Hair, Short Hair
Hair Type :
All Hair Types
15 days Return Policy, free Shipping...Know more