Shama 70 Series For Men (100 ml) Is Out Of Stock.
This product is out of stock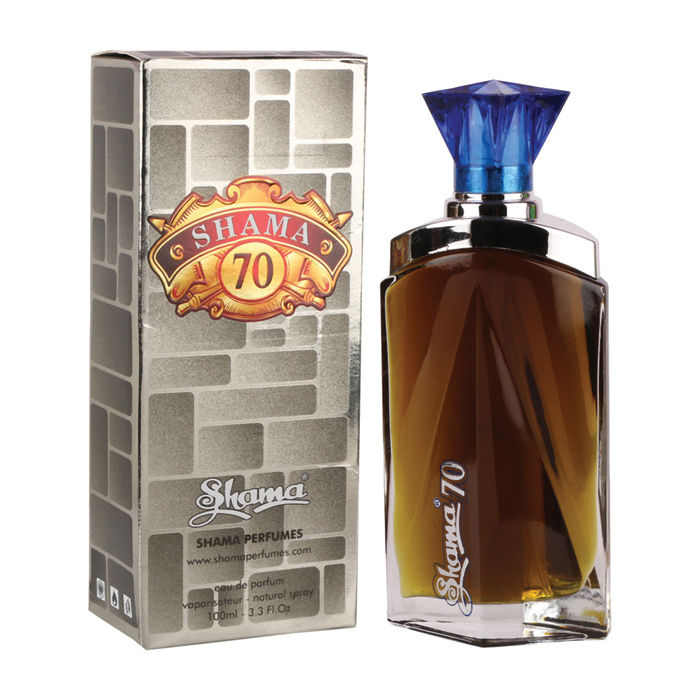 Shama 70 Series For Men (100 ml)
+INFO
Be the first to review

100% Genuine Products

Return 15 Days
Description
Highlights
Shama 70 is a woody aromatic fragrance for men. in addition to a common sporting note, each possesses a different olfactory character. shama70 represents simplicity, elegance, freshness, symbolizes intensity, aquatic life, manhood, nature and good vibrations. top notes are lime, lavender, clary sage, bergamot and lemon; middle notes are carnation, green notes, galbanum, basil, jasmine and geranium; base notes are tonka bean, amber, musk, oakmoss, vetiver and cedar.
Description
SHAMA BROTHERS & PERFUMERS A Perfumed History for Shama The history of Shama Perfumes begins in the classic period of the "Mughal Empire"or, more precisely, during the reign of "Shahjehan".
It was a time of extravagance, marked by grand durbars, sumptuous feasts, architectural masterpieces and exquisite paintings.
The Empire was in cultural overdrive, and Mughal royalty was its prime mover, pulling out the stops to serve its passion for selfindulgence.
Among its myriad obsessions, attar enjoyed a special place.
This uniquely Indian perfume, distilled and concocted by master perfumers, came in a range of scents to suit every occasion..
It could be worn in the boudoir or the banquet hall, by courtiers or courtesans.It could enliven an ordinary day, or make a night enchanting.
Not surprisingly, it proved irresistible to the sybarites of the day, including the Emperor and his celebrated wife, the Empress Mumtaz Begum.Shama 70 is a woody aromatic fragrance for men.
in addition to a common sporting note, each possesses a different olfactory character.
shama70 represents simplicity, elegance, freshness, symbolizes intensity, aquatic life, manhood, nature and good vibrations.
top notes are lime, lavender, clary sage, bergamot and lemon; middle notes are carnation, green notes, galbanum, basil, jasmine and geranium; base notes are tonka bean, amber, musk, oakmoss, vetiver and cedar.
the fragrance is available as 100 ml eau de parfum
Read more
15 days Return Policy, free Shipping...Know more